The Little Girl Inside of Me
---
This was just an entry in my journal — or so I thought! Then I looked closer at it, and realized that it was really a poem that hadn't come to life yet. I had started working with a new therapist just a couple weeks before writing this. My therapist had diagnosed me with post-traumatic stress disorder (PTSD) and dissociation from trauma as a child, which sounded both scary and overwhelming.
As we started exploring my mind, this wounded little girl appeared, and I wanted to acknowledge her. I was curious and intrigued, and wanted to explore and learn who she was.
Then she found her words, and spoke to me through my journal, then through this poem, voicing what was in her mind.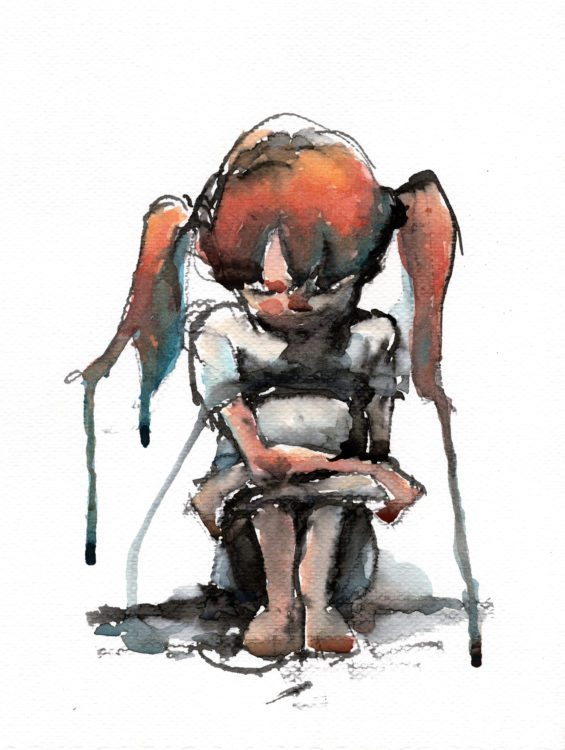 The Little Girl Inside Of Me
The little girl inside of me
Is sitting there crying
For the innocence that was lost
At the hands of someone
Who never should have been there
Beside her
As she wipes her eyes
Hoping for something to change
To reclaim what has been
Ripped from her tender little heart
She wonders what is next
After this
She didn't know how things
Really should be
Is this how her story is supposed to go?
She was breaking out of her own shell
But he damaged the edges
And soured her on the inside
All spoiled
This little girl seems strangely familiar
She is so lost and alone
Wondering what will become of her
When she picks herself back up
And stretches out her arms
And reaches for someone to love her
For who she is
Now she waits, not knowing
Where she will go, what she will do
And time stands still, frozen
As she looks down at the wreckage that is her life
Slowly picking up the pieces
Figuring out how they go together
How they fit
Somehow, I saw that little girl
Grow to be a woman
Not quite knowing how to be
The woman that she should be
She still has cracks inside
And still feels broken
She asks why?
Why did those things happen?
Why does it hurt so much?
She had so much potential
Could that stubbornness inside of her
Push her through the mire
And she could then come out of this
In victory?
She still wrestles with the pain
The sadness and the sorrow
That all leave marks on her soul
As she tends to all the wounds
She finally acknowledges
That these things are the glue that holds
Her precious soul together
So strange …
* * * * *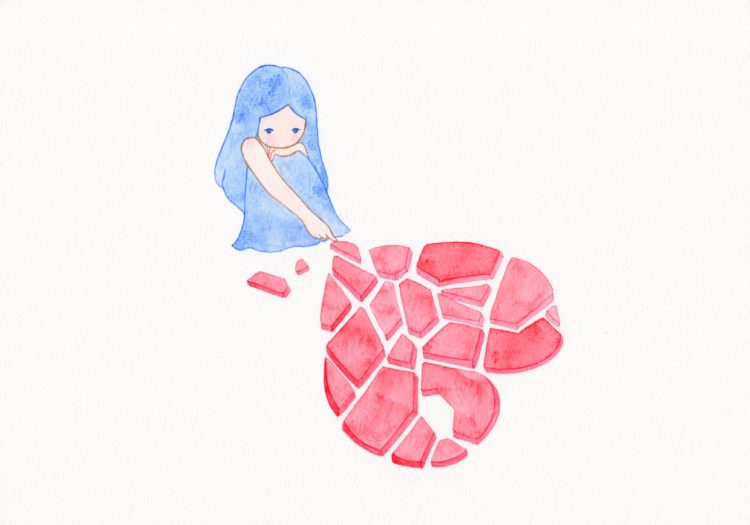 Oh my goodness! This is me!
I didn't recognize her!
She is so lonely and afraid
Looking at others to help her
Desperately wanting them
To save her from this evilness
So scared
I run to her as a Mom would
When her child is in danger
Only this child is the little girl
I used to be once upon a time
So shy and terrified
Not knowing how to tell someone
What's happening
When I look into her eyes
I feel her sadness and sorrow
A yearning for someone to watch over her
To rescue her from the dangers
That are all around her
Lurking in the shadows
Waiting …
She's hurting and aching
For someone to show her
Empathy for the pain she feels
Tenderness, compassion and love
That her tiny heart desires
So that she can feel safe again
In this lonely world
This little girl looks back at me
With longing in her eyes
Not knowing what to do next
(That's me all the time!)
Hoping someone will show her the way
So she can escape this heartbreak
And be free!
Please come close to me
Allow me to put my loving arms around you
I want to hold you close and comfort you
Show you compassion and love
Keep you safe from harm
Protect you from the danger and fears
Of this heartless world
If you too are on a trauma healing journey, visit The Tie Dye poet's website to see more of her work, and check out her book here.