Here's How Much Therapy You Probably Need Based Off of 10 My Chemical Romance Songs
---
This is a satire story.
This writer is not a mental health professional, and the contents of this story should not be regarded as fact. If you have any questions regarding your health, please see a medical professional and not a 26-year-old former pop punk kid who managed to get a job at a health publication.
It is the year of our lord, 2022, and My Chemical Romance (yes, you read that right) just released their first new track since 2014.
I came of age with My Chemical Romance in the background of my teen years as a pop punk kid who "no one understood." Don't believe me? See for yourself.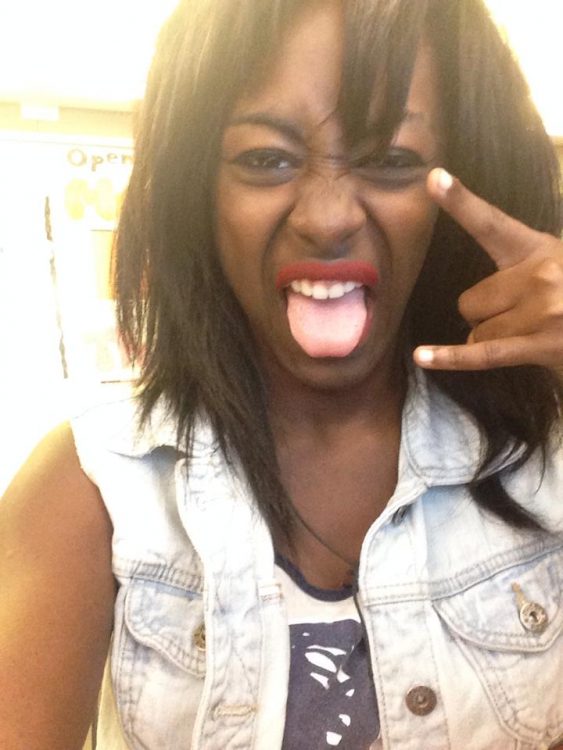 Yep. That's me on my way to or from some punk concert circa 2014. Judging by The Wonder Years tank, I'm guessing that's the band, but who knows. I'm old and my memory is shot thanks to years of mental illness, neurodivergencies, and trauma. 
Regardless, My Chemical Romance releasing "The Foundations of Decay" is a joyous day for emo, punk, and scene kids everywhere who cried their hearts out day and night to the beautiful hum of that G chord. You know the one. 
Oh, and if you haven't listened to their new song, you can do that here.
To celebrate the return of our emo kings and honor my past as a wannabe punk teen, here's my personal ranking on how much you probably need therapy based on 10 My Chemical Romance songs on a scale of one (no therapy needed) to 10 (let me slide you my therapist's number real quick).
"Welcome to The Black Parade"
We have two scenarios here…
Scenario A: You either have already sought out therapy (and a lot of it).
Scenario B: You completely refuse to see a therapist for personal reasons that you don't tell anyone. 
Whether there was a point where you kept your therapist light bills on, or you don't know the first place to look for one, you really should go. You may be fine without it, but it probably would help your life out a little bit.
Therapy Ranking: 5/10
"Helena (So Long & Goodnight)"
So I take it that grief hasn't been kind to you whatsoever. Understandably so, grief is a jerk.
So you could probably use therapy to deal with said grief, but if not, maybe some form of grief counseling. I'm guessing you're stuck in that anger phase, mayhaps? It's super understandable and grief isn't linear, but still. Therapy could help.
Therapy Ranking: 8/10
"I'm Not Okay (I Promise)"
This is a tricky one, but something about this song pick leads me to believe that you're not OK? Just a guess. The song is a bit more upbeat, so you're not exactly in the corner of your room sobbing your heart out, but you're not that far from it. It'd be best to get you into therapy to get some healthy coping mechanisms before you blow your voice out from screaming these lyrics in your 2008 Honda Civic with very weathered Warped Tour and Kony 2012 stickers on it.
Therapy Ranking: 6.5/10
"The Ghost of You"
…I'm not going to waste time writing a description. 
Therapy Ranking: 10/10 please seek a therapist now you 1000% are not OK (I promise).
"Demolition Lovers"
Honestly? It's giving codependent vibes. Definitely not healthy. Consider therapy specifically on behalf of that (and whatever other trauma has lead you to this point).
Therapy Ranking: 8/10
"Na Na Na (Na Na Na Na Na Na Na Na Na)"
You are probably the healthiest person on this list, hands freaking down. Either that, or you're just very good as masking your mental health conditions, which isn't really a good thing. Either way, seeing someone never hurts!
Therapy Ranking: 4/10
"Disenchanted"
OK, maybe I have a personal bias because this is my favorite MCR song. It's basically the emo version of "Long Live" by Taylor Swift and no one can tell me otherwise. 
Nostalgia has you in a chokehold. Remember to live in the present. There are some good moments happening right now too, promise. Therapy could probably help you learn how to practice mindfulness so you can do that. 
Therapy Ranking: 3.5/10
"Cancer"
First and foremost, I want to say I'm sorry. I'm not being funny right now, I really mean it. This song hits close to home for me too. That being said, therapy genuinely legitimately may be a good idea to help you move through the loss you've experienced. You're not alone.
Therapy Ranking: 100/10
"Sing"
OK, you've been to therapy. Either that, or you've just hung out on The Mighty a lot and you now write stories for us so you can let other people know that they aren't alone in what they experience with their health conditions (cough cough submit a story here). You're determined to make something beautiful out of the cards you've been dealt, and that's cool. Just keep checking in with your therapist, but you seem good. Proud of you!
Therapy Ranking: 2/10
"The Foundations of Decay"
Congrats. You're an elder emo/punk whose knees pop when you bend down and you have to take cod liver oil pills for your joints. You remember the joyous days of moshing in the hot sun in the summer as a means to escape the pain that came with adolescence. Now you look back and wonder,  "Were those my best days, are they still ahead of me, or will they never come?"
There's hope for the future, as bleak as it may currently seem. Please don't give up, and keep fighting. You made it this far, and it's still only the beginning. 
Maybe process those feelings through with a (guess who) therapist? Aging is normal. Our bodies and health changes with time as well. Allow yourself grace as you do. Once again, it's a therapy conversation or else it would be a severe pot and kettle moment.
Therapy ranking: 7/10
My Chemical Romance sought out to be a safe place for people who struggle with their mental health and lives, and they were (and are) that to so many. Let's celebrate new music, while also taking care of ourselves and, I don't know, maybe getting some damn therapy.
Lead image courtesy of My Chemical Romance's YouTube page