Thoughtful Human Cards With Mighty Inserts Are Now Available at PAPYRUS
---
The Mighty is thrilled to announce the expansion of our partnership with Thoughtful Human, a zero-waste, quirky greeting card startup on a mission to help people connect and communicate in challenging circumstances. You can now find Mighty support inserts in Thoughtful Human card bundles in more than 160 PAPYRUS retail stores throughout North America and online at www.papyrusonline.com. 
PAPYRUS and Thoughtful Human now offer more than 80 new products to encourage consumers to broach and embrace difficult and often uncomfortable conversations about cancer, grief, depression, addiction and strained relationships, as well as other physical and mental health issues. Naturally, our Mighty community loves this initiative.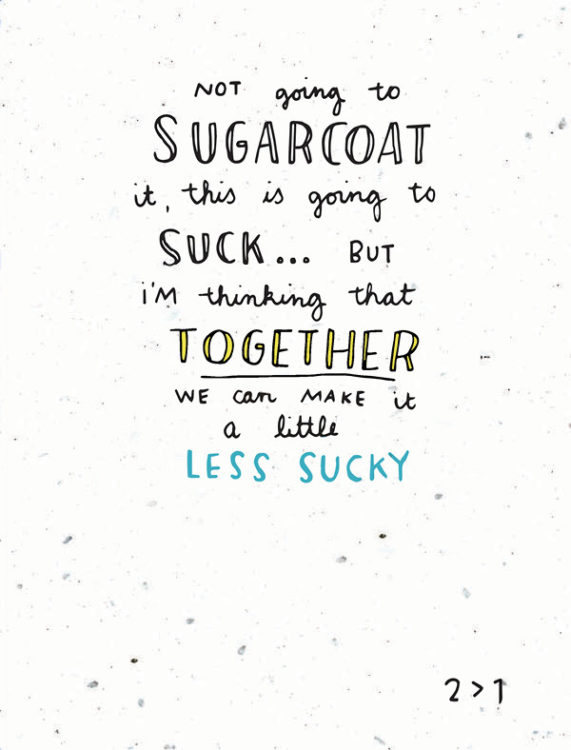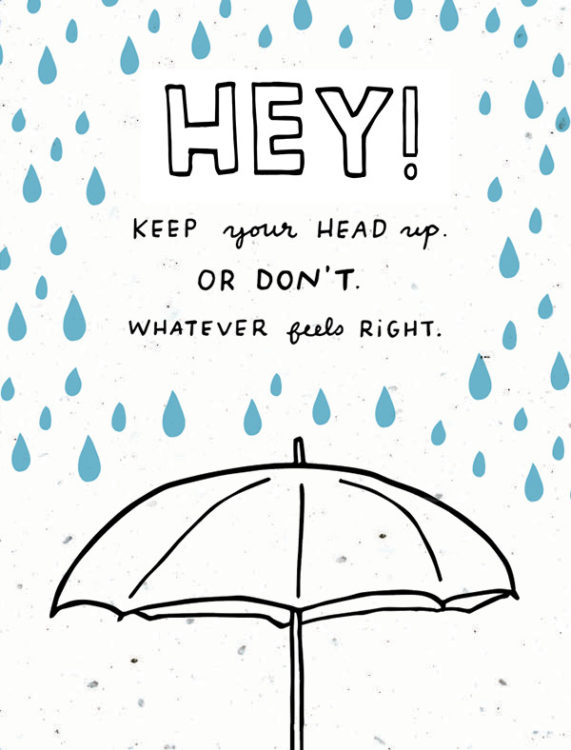 After losing her dad, "her favorite human," to colon cancer in 2011, founder Ali O'Grady saw how difficult it was for people to talk about it. She started Thoughtful Human in October 2017, selling biodegradable cards designed specifically for addressing those tough moments when you aren't sure of what to say.
"It made me think a lot about how we show up for people," O'Grady told The Mighty. "We are very event-based in our communication, I find. Here's a card, I'm sorry. We don't know how to touch it again."
The Mighty has always seen the power in O'Grady's mission. Our inserts, which can be found next to Thoughtful Human cards in PAPYRUS stores, provide free resources and tips to further support you and the people you care about.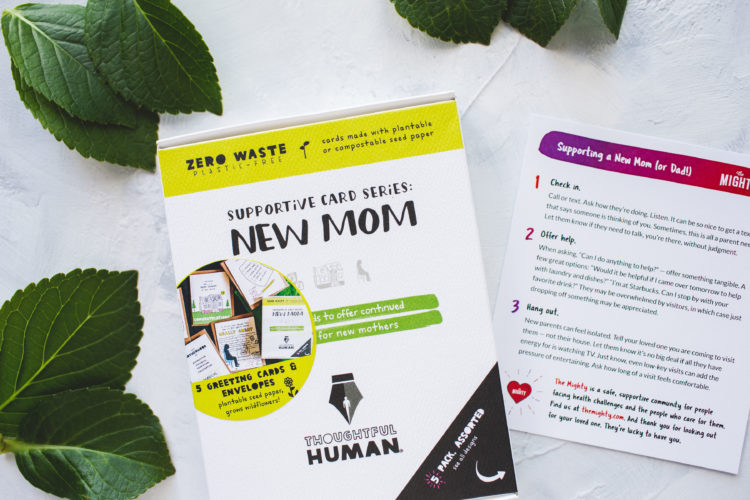 "When my daughter was diagnosed with a rare condition 10 years ago, it was the people — parents, empathetic doctors, complete strangers — who helped us most," said The Mighty's CEO, Mike Porath, "We built The Mighty to do the same for others, no matter what they are facing. Thoughtful Human's cards are all about the power of human connection, of letting someone know you're there for them. We're proud to be a part of this."
PAPYRUS owner, Dominique Schurman, said in a press release:
Losing a loved one to cancer can be such a devastating and life-changing experience. I never truly
understood the depths of grief and heartache until I lost my beloved husband to pancreatic cancer. The sense of loss and the overwhelming sadness is hard to explain or understand and during this time I have struggled to know how to best connect with others in my life. Meeting Ali and learning
about Thoughtful Human has been truly inspiring, and I am so hopeful that together we can build a
movement that will bring awareness to these issues and that will help to support people in a special way as they are going through challenging times.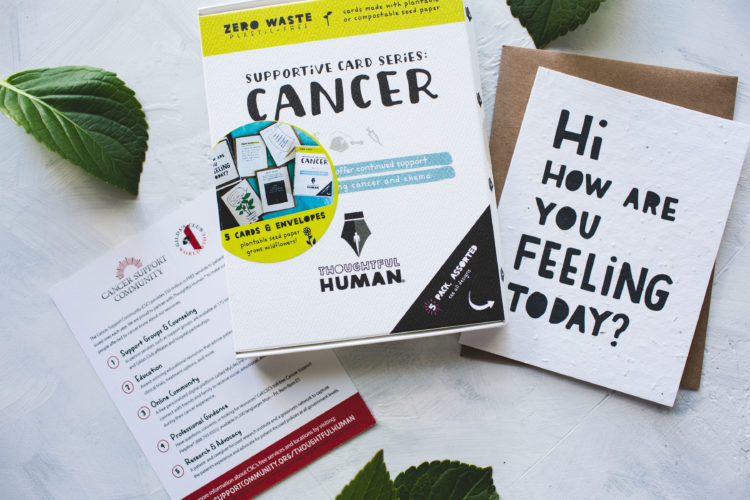 Beyond the products themselves, Thoughtful Human will also offer education around
community resources for patients, supporters, and caregivers in PAPYRUS stories, as well as a giveback campaign contributing 10 percent of sales on select cards to pancreatic cancer research by the American Cancer Society.
Editor's note: The Mighty does not benefit financially from this partnership.
Originally published: November 6, 2019