To the Doctor Caring for My Dad, the Man With the Sad Eyes
---
Dear doctor,
You don't know me. We have never met. Tonight, you are taking care of someone very special, my dad. I know to you he's probably just another patient, another aging, silver-haired man with sad eyes. But, he's more than that.
This is the man who used to take me to Baskin Robbins for ice cream every Saturday. The man who pushed me and my little brother on the swings and the merry-go-round at Dry Lake Park. The man who read me a story every day when he got home from work, even though I was interrupting him from his newspaper.
He taught me how to make french toast. He never failed to bring me breakfast in bed on my birthday and sometimes just because. He made me hot tea when I was sick. He would crush up my pills in a spoon and mix it with honey to make it easier for me to swallow.
He always called me his buddy and his rainbow after the storm because I was born after two miscarriages. He cried like a baby when I left for college and again when I got married. He does an Incredible Hulk and Arnold Schwarzenegger impression spot on. He dances like James Brown at parties and is always the most interesting man in the room.
If you had met him under different circumstances, then he might have told you how he was born in a refugee camp in Austria during World War II or how he sailed on a big ship to America when he was just a boy. Maybe he would have told you about the time he was drafted to the NFL and had a run-in with the mafia in New York City. Maybe he would have told you about the time he opened his own gym and actually met Arnold himself. He might have even shown you the picture to prove it.
That is the man you see before you. Legendary. Heroic. Of epic proportions.
Don't be fooled by the hospital gown. Just knowing he's having a hard time right now is a difficult pill for this daddy's girl to swallow. So thank you for taking care of him for me since I can't be there. Please, make sure he knows he can pull through.
We are all rooting for him. We are all rooting for you.
Take care,
His buddy and rainbow after the storm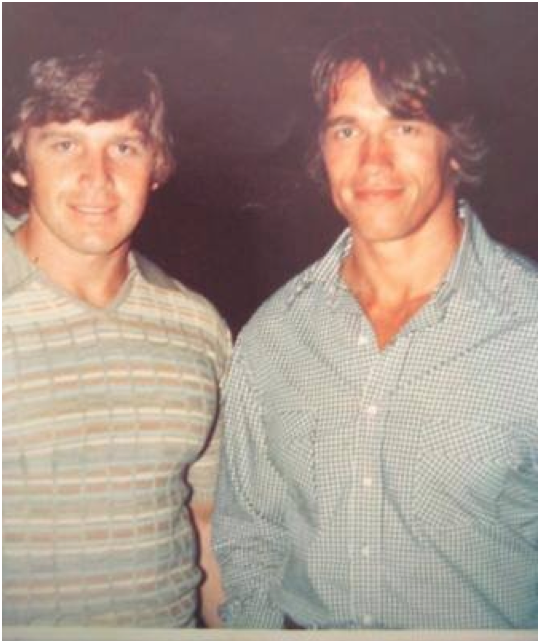 This post originally appeared on "Following the Fifields on the road less traveled…"
Originally published: July 5, 2016