Artist Who Lives With Anxiety Reimagines Mental Illnesses as Monsters
---
Instead of living in fear of his anxiety, U.K.-based artist Toby Allen decided to draw it out, as if it were a monster. He found the act helpful in dealing with his mental health issues, so he embarked on a project to draw other mental illnesses as well.
"The project originated from imagining my own anxieties as monsters and finding it to be a cathartic and healing process to draw them," Allen told The Huffington Post. "It made them feel weaker and I was able to look at my own anxiety in a comical way. I wanted to expand upon this idea and draw other representations of mental illnesses that could help people in the same way it helped me."
Allen called his project "Real Monsters."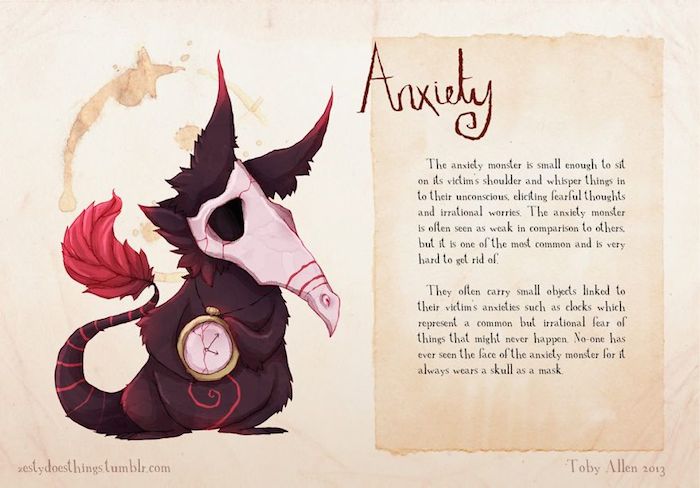 "Real Monsters" features illustrations of how Allen imagines well-known mental illnesses like depression and schizophrenia, as well as lesser known conditions like body dysmorphic disorder and selective mutism. The images also come with descriptions.
"The artwork is not at all intended to make light of these conditions but instead is intended to give these intangible mental illnesses some substance, raise awareness and make them appear more manageable as physical entities," Allen wrote on his site.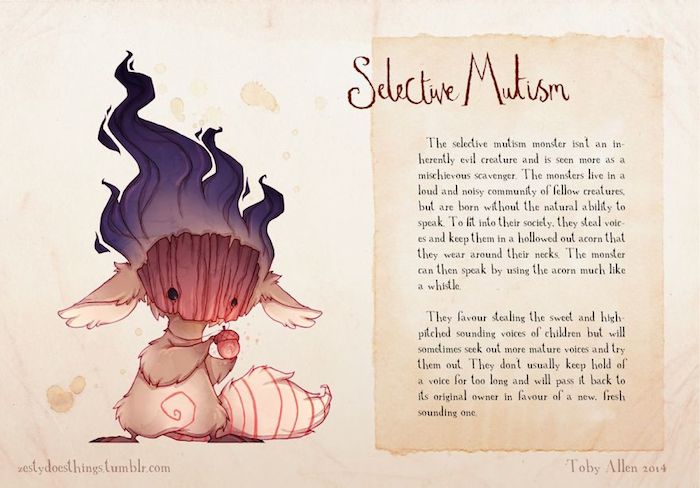 Allen hopes people who live with mental illness can relate to the work and that it can help them see their mental illness in a new, potentially more manageable light, HuffPost reported. Allen told the outlet that since he first started posting these drawings on Tumblr in 2013, he's received hundreds of messages of thanks from people who have found the project helpful.
See more of Allen's "Real Monsters" below: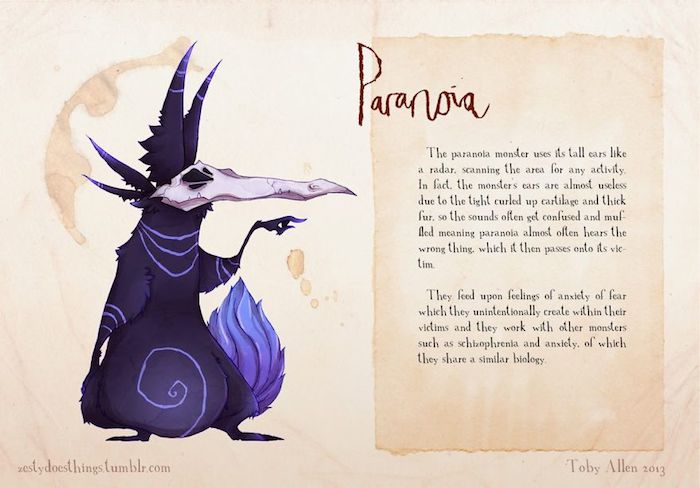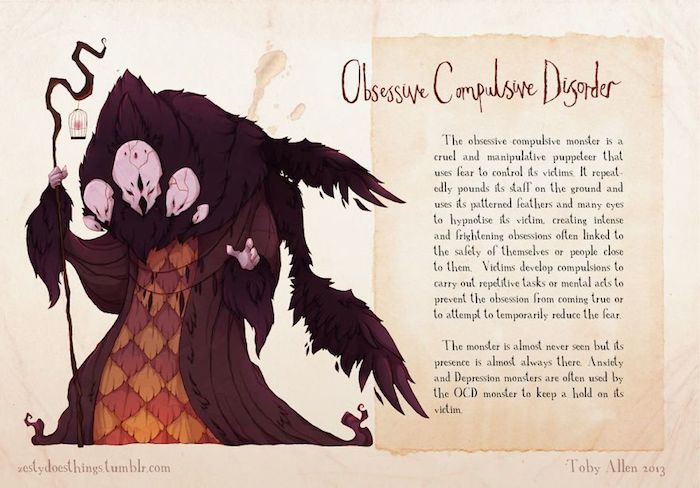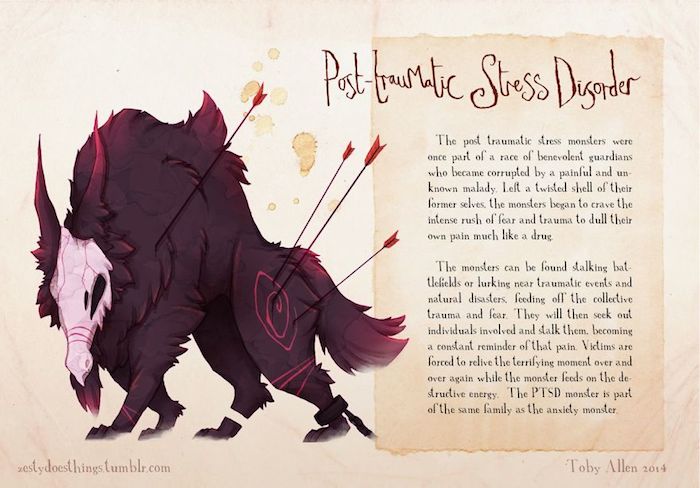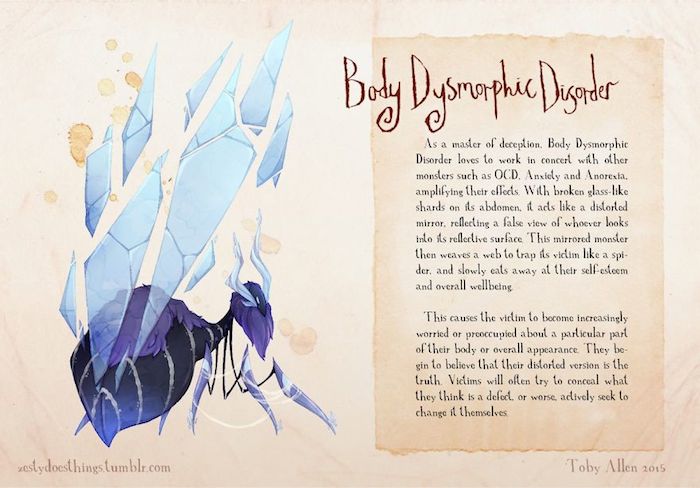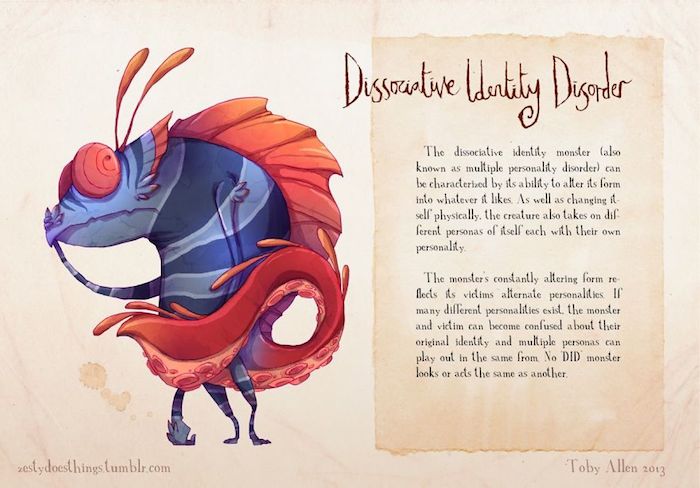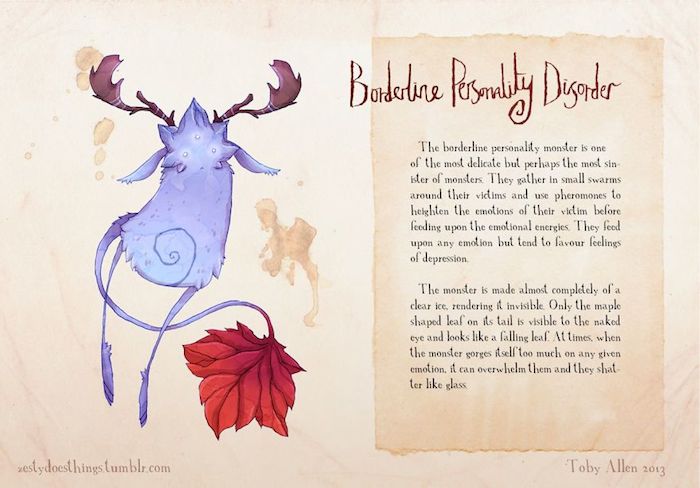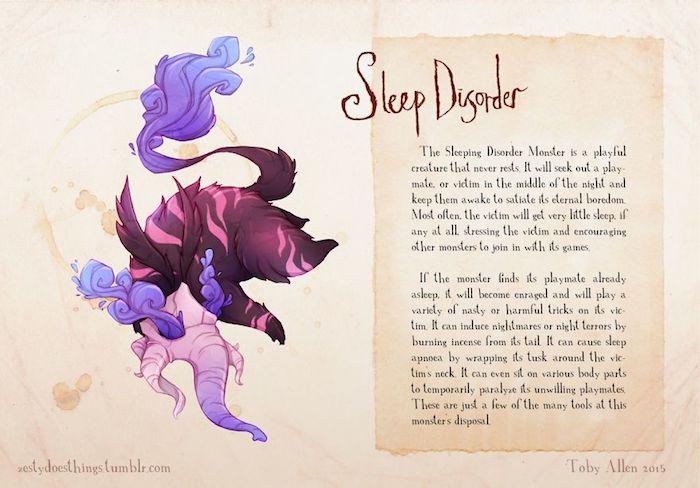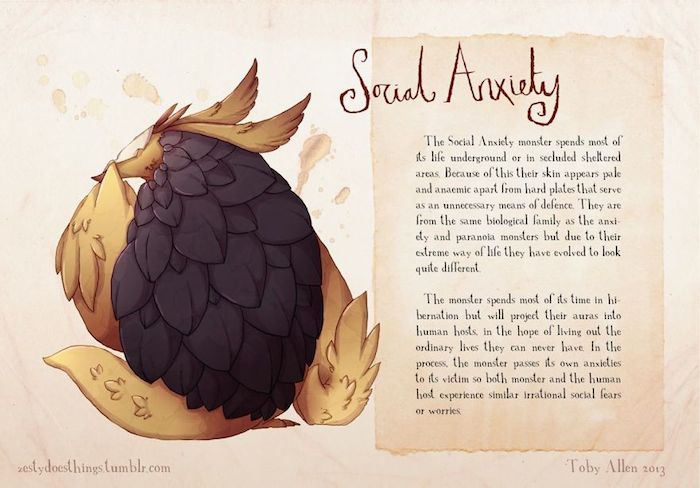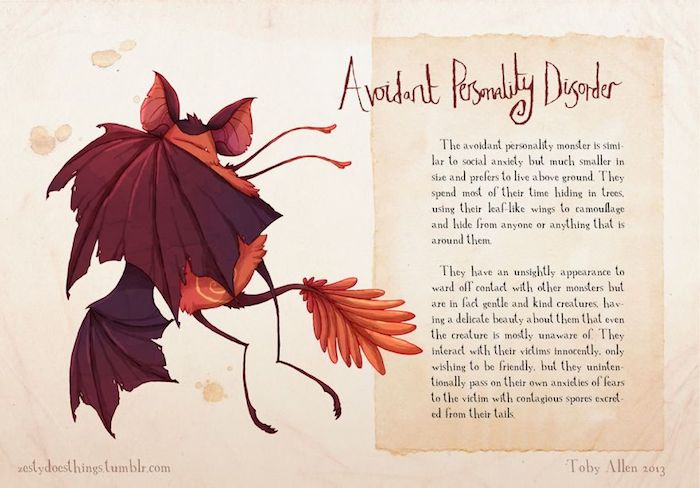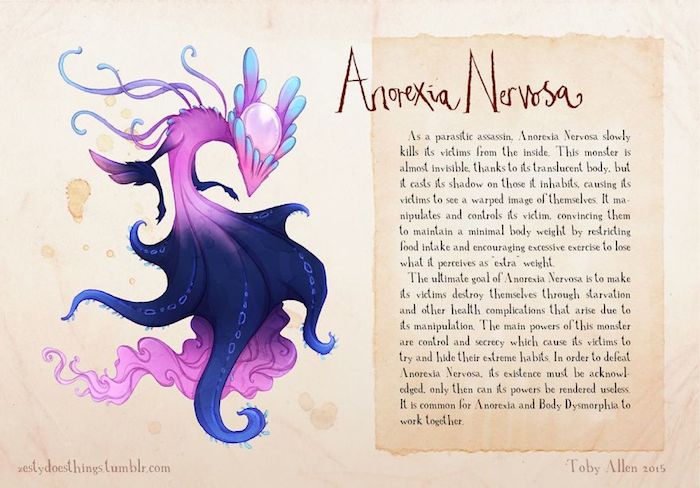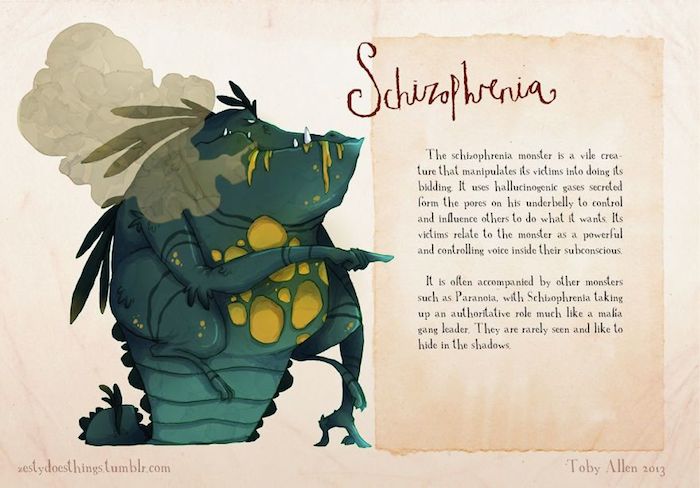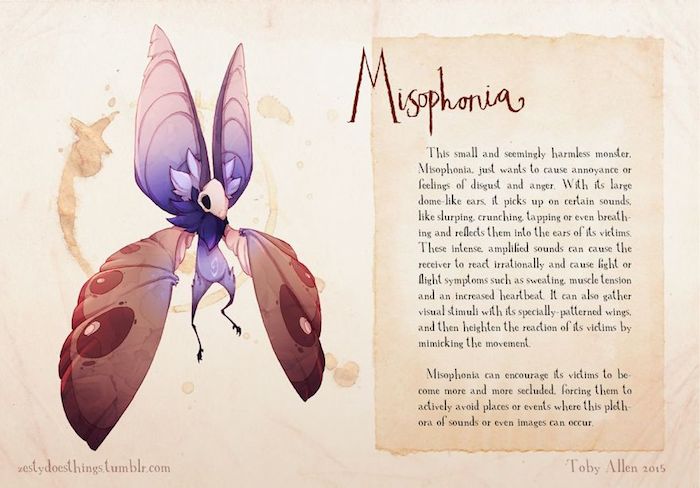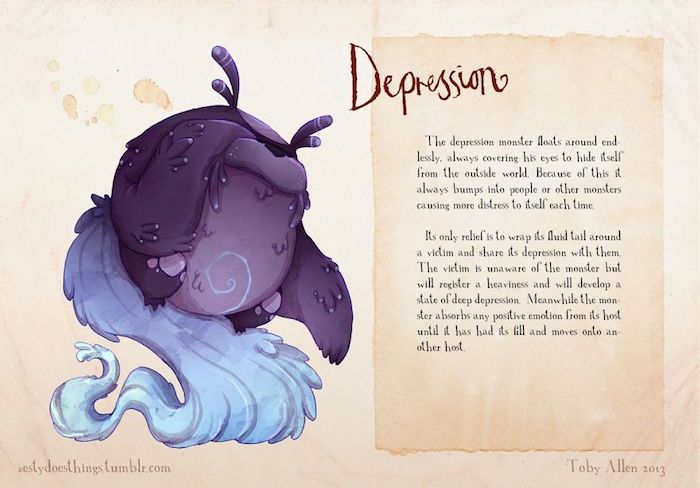 You can buy prints of "Real Monsters" here.
h/t Bored Panda
Originally published: September 11, 2015