18 Messages for Anyone Who Needs a Reminder to Care for Their Mental Health
---
Hey you, with the mental health concerns — whatever you're going through, wherever you're at, this is a friendly reminder that there's nothing wrong with you. While approximately 1 in 5 adults in the U.S. experiences mental illness in a given year, everyone has mental health that deserves to be taken care of.
So for anyone going through a rough time right now, we asked The Jed Foundation's community to tell us one thing they'd tell a friend to encourage them to take care of their emotional health.
Listen, friends. Here's what your community wants you to know:
1. "Always put yourself first because if you don't, no one will. Even the smallest things like brushing your teeth or saying 'no' when you're overwhelmed can be self-care. It will give you momentum down a more positive path and you need that!" — Carol Zimmerman
2. "Sleep! Sleep! Sleep! Sleep hygiene is critical. Getting enough, napping when you need to, going to bed early and waking up at the same time each day can all help with mental health issues." — Jeanine Hoff
3. "Don't ever think today is the end, because tomorrow may bring something amazing — even if you don't feel like it will, push through the bad and ugly, because there is always sunshine after the rain. Last, but most important, tell yourself, and know, you are worth it! You are amazingly beautiful and deserve good things." — Shani Laughton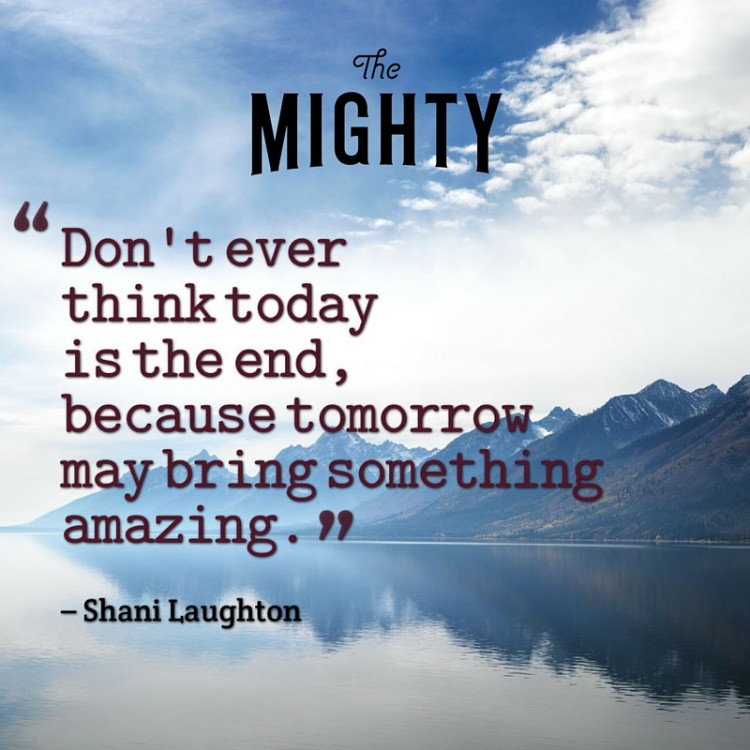 4. "Be open about your struggles. Hiding them, being ashamed of them, isn't healthy. It's painful and so difficult to be honest, but I have found that it is worth it. Besides, you never know who you could be helping with your story." — Jordan Sims
5. "Taking care of your mental health is no different than your physical health. Would you ignore a diabetes or high blood pressure diagnosis because others felt you should 'suck it up' or deal with it? Why would you expect yourself to do the same about your mental well-being?" — Mackenzie Smith
6. "When you find yourself feeling overwhelmed and full of anxiety, remember to breathe. Then it is breath by breath, second by second, minute by minute, hour by hour, and then day by day. If you can make it from one breath to the next, then you have already began to control the trigger instead of letting the trigger control you. And by the way, you know I'm only one phone call away if you need me. I will climb mountains to get to you. That's what friends do, they complete you when you are broken." — Keilah Bee McDonald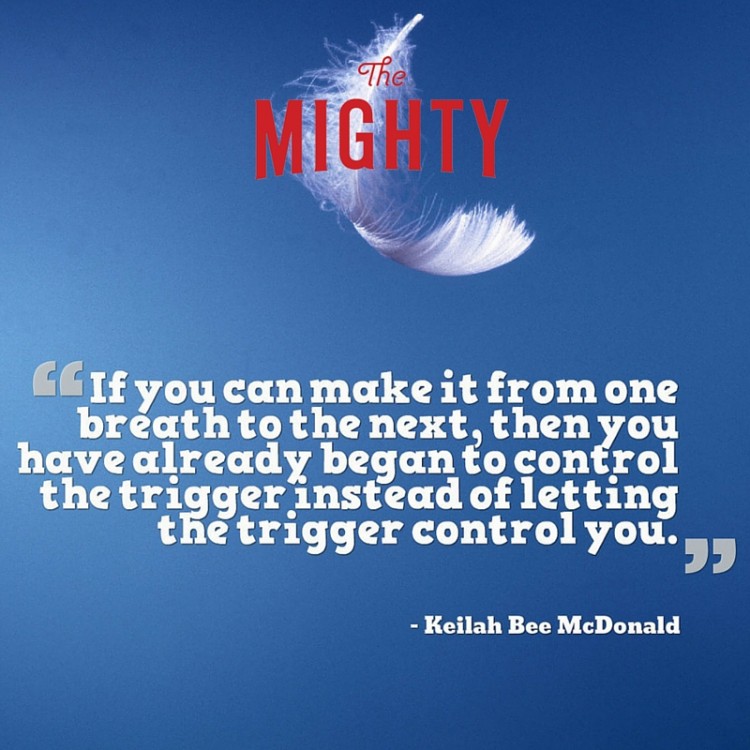 7. "Mental health means finding out what's good for you — and what harms you. Maybe you need proper self-care time, an hour a day you can do whatever you like and what's good for you: taking a bath, watching a movie, cooking a lovely dinner. Also look out for things that drop your mood. Unhealthy relationships for instance. Take good care of your mental health, it's as precious as your physical health." — Danja Siep
8. "I remind people they matter right now in this very moment, not because of who they once were or who anyone thinks they should be, but because they are worthy of love and respect as is. I believe this mindset is necessary to overcome the stigma associated with mental health and to care for ourselves accordingly." — Kris Giere
9. "Talk to someone very close to you, who you feel you can trust. My mom is this person for me. Talking to her helps me to sort things out." — Audrey Kenison
10. "Your feelings project your outlook in life. You deserve happiness within,and deserve to share it with others." — Bobbi Olliver
11. "Do what you need to do for you." — Nova Manske Conover
12. "Self-care is an investment in you with only a positive return." — Rhonda Vought Mottern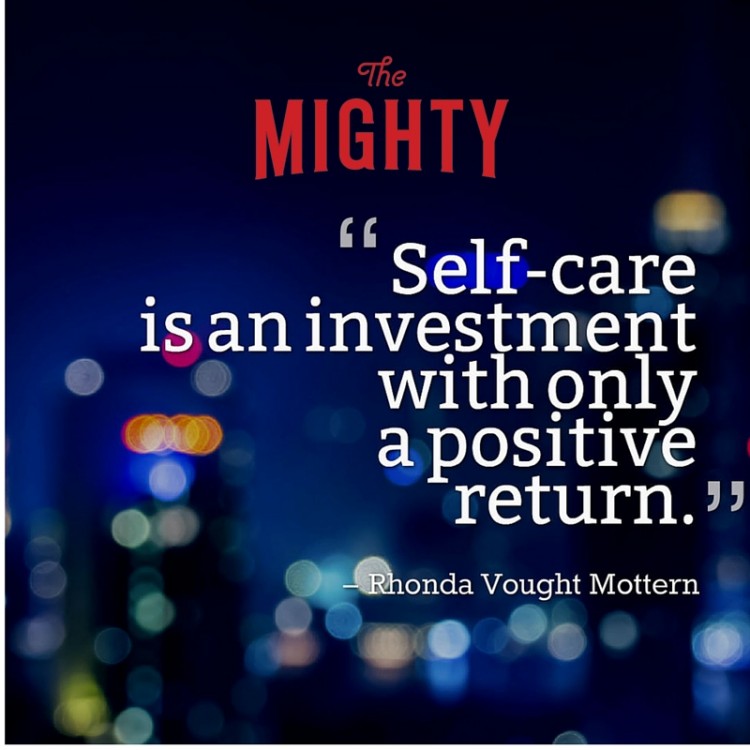 13. "You wouldn't ignore a flu for a few months so don't ignore the way you feel." — Brandon Roussel
14. "We focus on our physical health; we go to the gym, we eat right and we make sure we feel beautiful. We focus on our mental health; we go to school, get an education, read and make sure we are smart enough for society. Let us now focus on the lesser health that we all seem to stigmatize — our emotional. If we need to cry, let us cry, we don't need an excuse. If we are going through something, we should find someone who is willing to listen and if there is something that we cannot control, we should proudly seek help from a professional. All three of these important healths need to be taken care of!" — Jacklyn Ashley
15. "Don't feel forced to hide your emotions because of others. Listen to your inner voice when it's telling you something is off and doesn't feel right." — Deborah Langille
16. "'Sick is sick' is a catchphrase of mine." — Julia Peterson
17. "I'm here for you." — Kim Thompson
18. "It's not selfish, it's not selfish, it's not selfish! And repeat!" — Vee Janes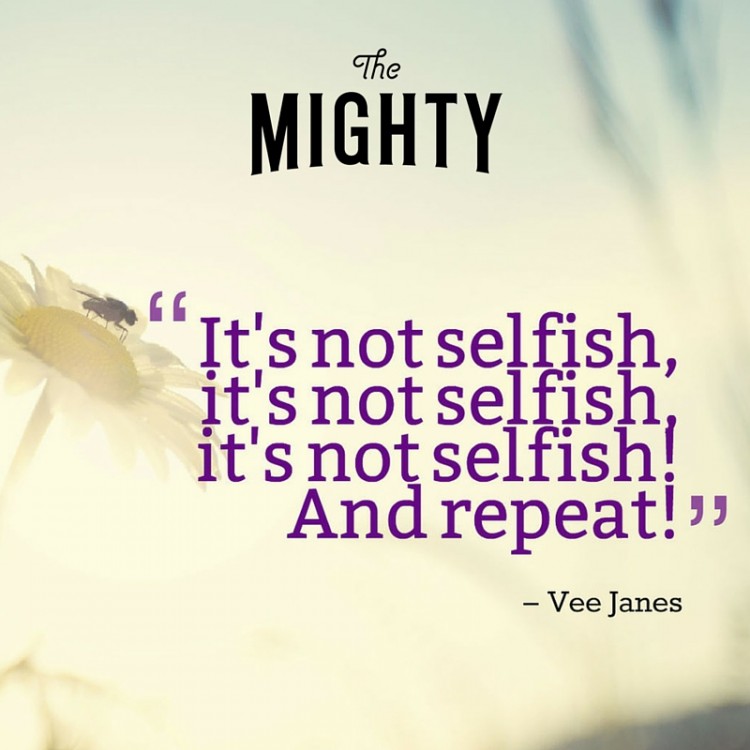 Click here to learn more about JED. 
Originally published: May 1, 2016