17 Things People With Mental Illness Want Their Significant Others to Know
---
Living with a mental illness — especially a misunderstood one — can make relationships a little tough. But sometimes, the opposite is true: When a person with a mental illness finds a partner he or she can be vulnerable around, it can make for a stronger bond. Like any relationship, there are ups and there are downs.
To highlight this, we asked our Mighty readers living with mental illness what message they would send to their significant other.
If you're unsure of how to help your loved one with a mental illness, or if sometimes you just don't know what to say, these might help:
1. "Needing alone time and a quiet zone isn't rejection — it's recharging." — Michelle Skigen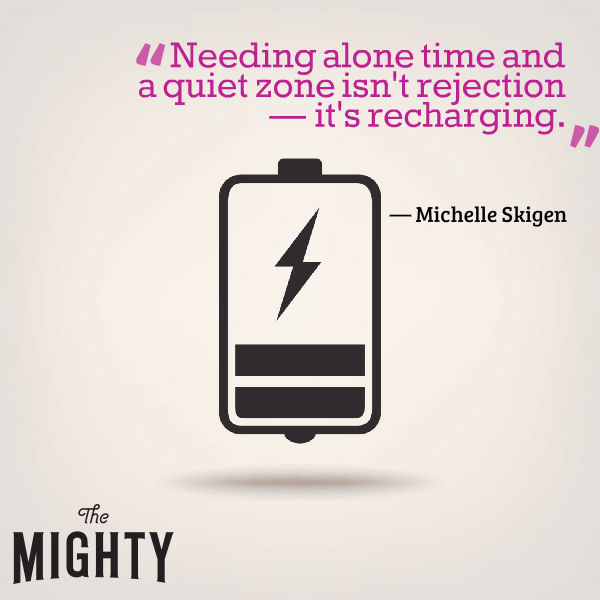 2. "Thank you for coming to appointments with me, for learning about my illness, my meds and what it would take for me to climb back up out of the abyss… Together, we can slay the beast." — Patti Petz Gray
3. "I just need to know if I have a bad day — if I yell and scream and cry — you will still love me at the end of it." — Bekah Paskett
4. "Sometimes I just want you to listen to me. No matter how irrational I sound." — Jessica Bowers
5. "Turn off the television and just breathe with me for a little while." — Kathleen O'Brien Casey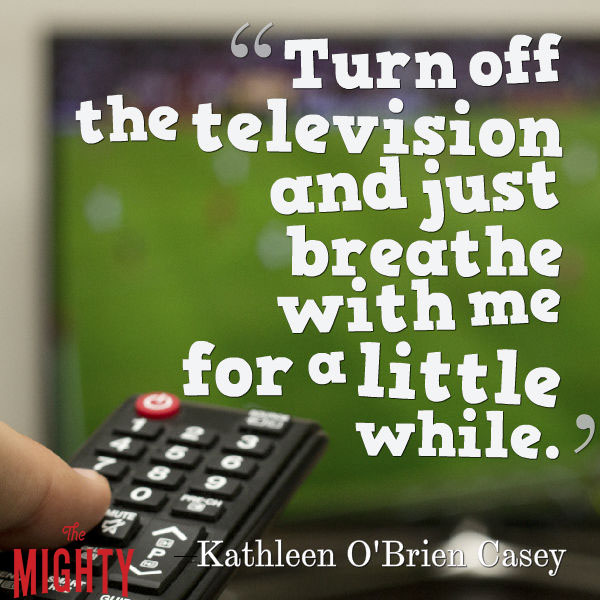 6. "When I'm numb or lost in the deepest and darkest hole, it's not because you've done something wrong." — Maritza Estrada Wedum
7. "Sometimes it is not enough to listen once, not enough to talk once, not enough to believe once. Sometimes it needs to be the same conversation a hundred times." — Reanne Stayner
8. "You are my motivation to push through." — Ashley Cardinal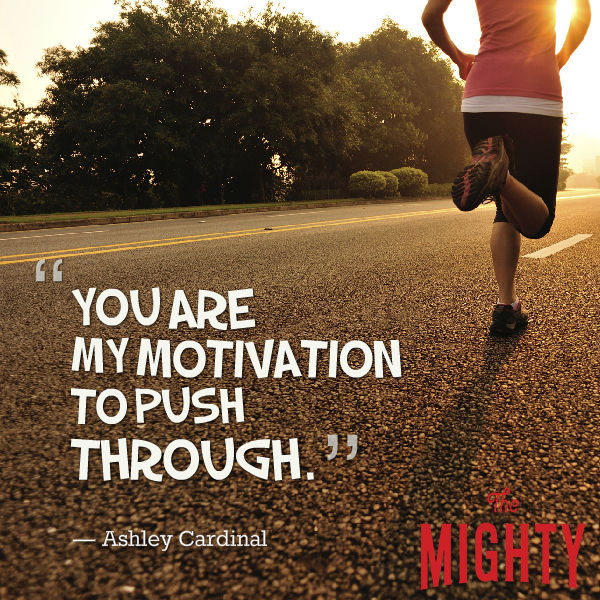 9. "Don't forget I'm still me when I'm in a down swing. I'm still me. I still love you. I'll be back soon." — Tristian Henderson
10. "I don't need you to understand exactly what I'm going through, I just need you to accept me the way I am, stick with me and love me through it." — Kerri Symes
11. "I love you even when I don't love me." — Jordann Chitty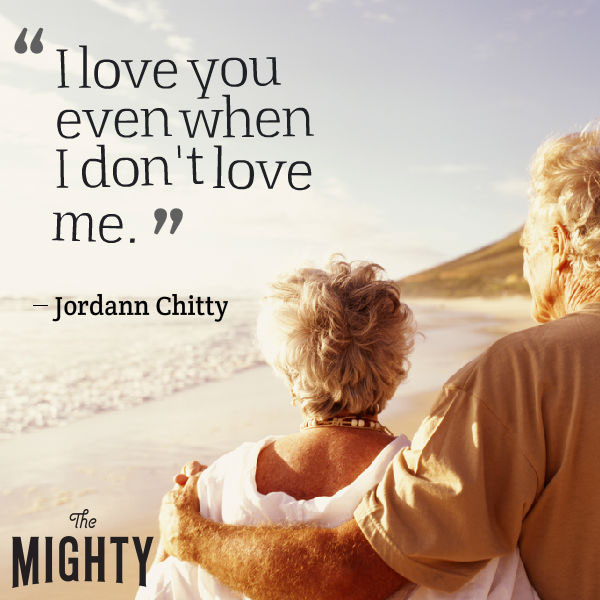 12. "Sometimes you don't need you to say anything. I just need you to hold me. Actions can be louder than words." — Allyson White
13. "It's OK not to understand how I feel. I would rather hear questions than silence." — Jennifer Thompson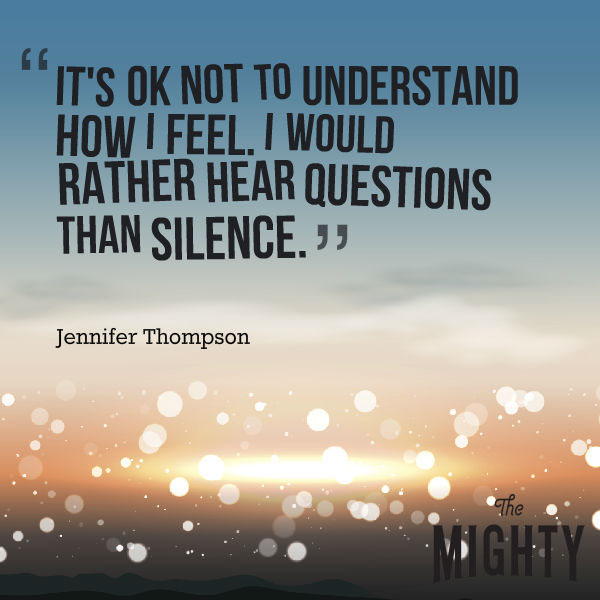 14. "The days when I don't have a specific reason for feeling depressed are the days I need you to love me 'louder.'" — Chelsea Geren
15. "Thank you for being so very kind. Thank you for being so patient. Thank you for telling me I really wasn't that bad to be around, even when we both know I was." — Carol Stewart
16. "'I'm doing the best I can right now' isn't a cop out. Sometimes it really takes all I have to do just the minimum." — Amanda Talma
17. "Please don't feel like you have to 'fix' things. Just be there for me." — Lindsay-Sarah Czitron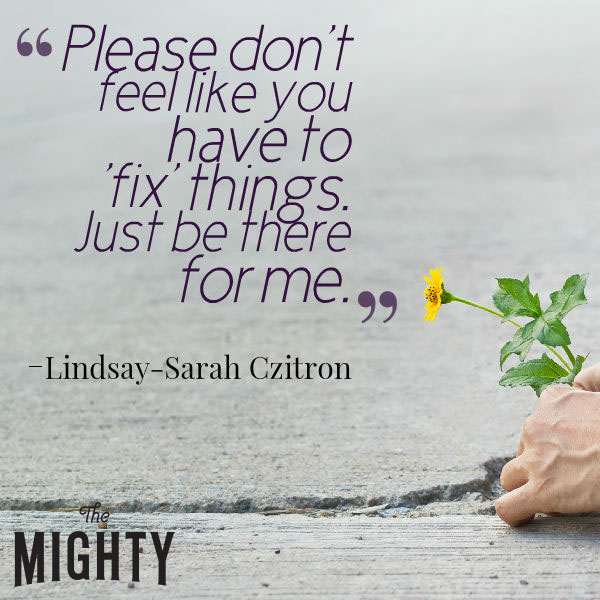 *Some answers have been edited for clarity and brevity. 
If you're living with a mental illness, what is something you want your significant other to know? Tell us in the comments below.
Originally published: August 25, 2015