Why I Love My Shirt From The Mighty
---
As a frequent contributor for The Mighty, I requested a Mighty t-shirt and was ecstatic once it came in the mail. Since then, I have worn the shirt quite often, partially because it's comfortable and made of soft fabric, but also because the shirt has gained its own meaning for me.
The shirt is bright red, just like the logo for the website, which makes it easy to spot in the closet, in the laundry or in a crowd. As some people may know, the color red can be symbolic of strength, power, determination, passion and sometimes even courage.
At least to me, the color red is quite appropriate for The Mighty's contributors and readers. Are we not strong and powerful for telling the world we matter and that our experiences are valid? Are we not determined to show the world that our illnesses, disabilities and diagnoses are not something to be ashamed of? Are we not passionate about showing our solidarity with others who have similar experiences? Are we not courageous for telling the world "I have XYZ" even in the face of misunderstanding and stigma?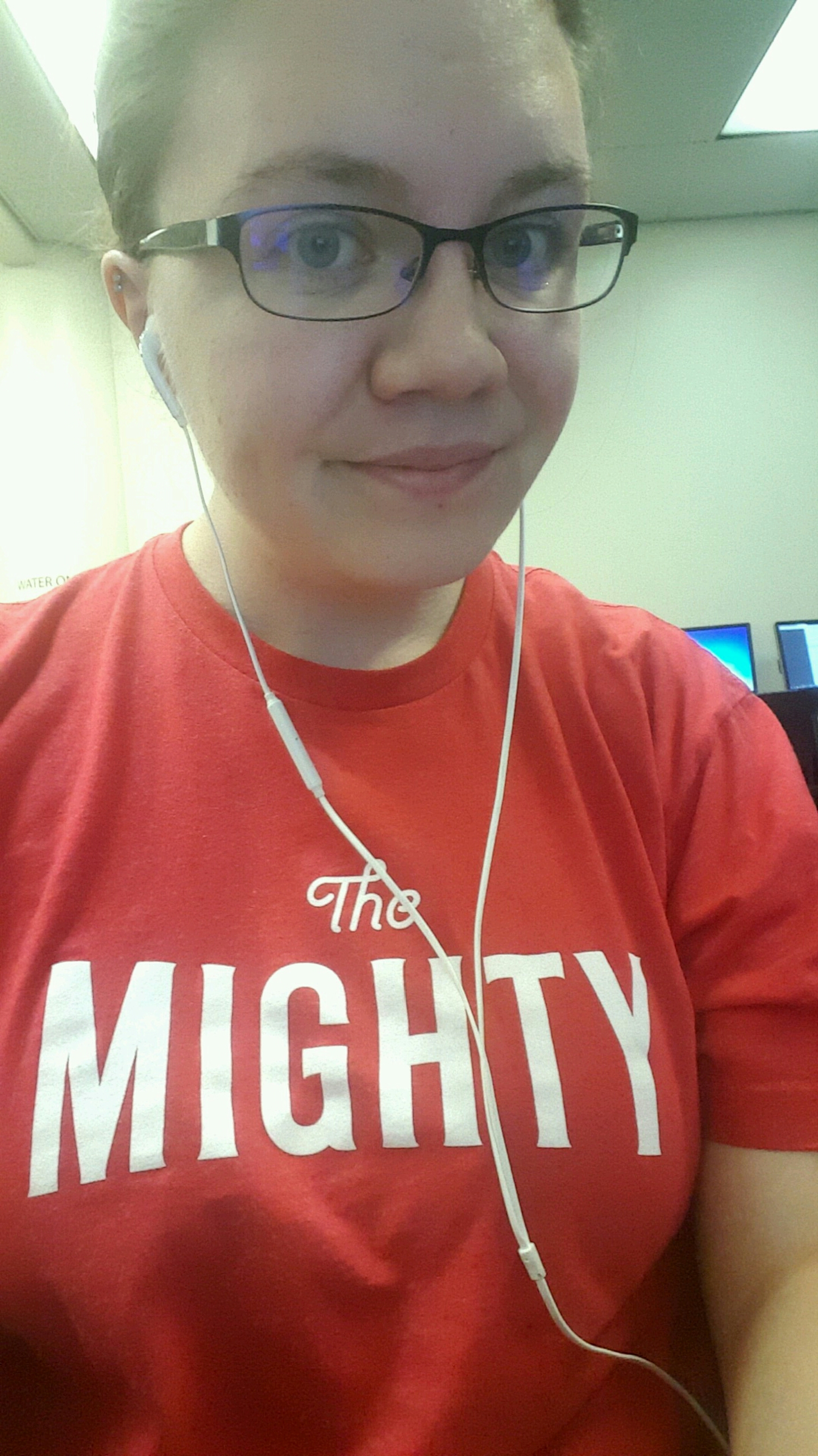 Another reason I love wearing this shirt is because it makes me feel like I'm publicly embracing my illnesses — I have depression, anxiety, dermatillomania and migraines — but at the same time, it gives me comfort to know that the shirt is subtle enough where people won't confront me about what illnesses I have. I am not ashamed to have my illnesses, but I enjoy having agency over what I reveal, when I reveal it, and to whom.
Also, as someone who was unable to stay home on the Day Without a Woman, I was able to wear my bright red shirt in solidarity with women all across the globe while simultaneously showing my solidarity with people in the Mighty community. It's particularly empowering to know I can take part in a global protest just by wearing this shirt, particularly in the current political climate, where many of us are terrified about the future of our well-being.
Finally, I love seeing the looks on people's faces when they recognize the shirt, whether they're also contributors or readers. I have friends who contribute and I have come across strangers whose eyes have lit up when they read "The Mighty." It's a great feeling either way.
I'm proud to be a part of The Mighty. I'm proud to face my illnesses. I'm proud to be able be a voice with others who deal with the same things as I do. I'm proud to wear my shirt.
We want to hear your story. Become a Mighty contributor here.
Originally published: April 12, 2017