12 Wonder Women Who Inspire Us to Battle Mental Health Stigma
---
As superhero fans (and anyone who enjoys a kick-ass female-led action movie) flock to theaters to see "Wonder Woman," which has quickly become the best box office debut for a female director ever, we started thinking about the Wonder Women in the mental health community who use their platforms to kick mental health stigma's ass (and a whole lot more) every day. From celebrities who spread awareness and acceptance, to people who've started organizations that lift others up, we're lucky to have so many female role models who are out and proud about living with mental illnesses. Thanks for leading the way, ladies.
Here are a few of our female mental health heroes. Add yours in the comments below:
1. Kenzie Brenna
Superpower: Proving every body is beautiful and that eating disorder recovery is possible.

Kenzie Brenna is in recovery from body dysmorphic disorder and an eating disorder, and shows her 182,000 followers on Instagram it's OK to love their bodies — wherever they're at — by loving hers. She's also the creator of #celluliteSaturdays, a hashtag that encourages women to show off their cellulite and embrace every part of their body.
Find her on Twitter @kenziebrenna.
2. Imade Nibokum
Superpower: Talking about what it is like being depressed while black.

Imade runs Depressed While Black, a blog that shares mental health stories through an African American lens. She's working on a book by the same title and talks about how she used to think depression was a "white person's disease" in a video for Project UROK.
Follow her on Twitter @DepressedWBlack.
3. Demi Lovato
Superpower: Using her platform to give mental health pop star power.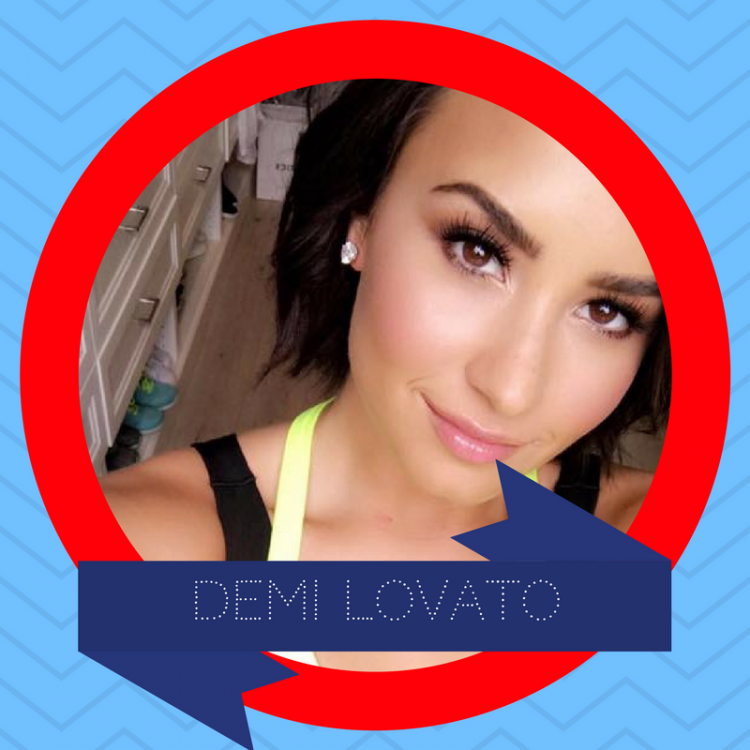 The former Disney star and current pop star is one of the loudest celebrity voices in mental health advocacy right now. She never hesitates to open up about living with bipolar disorder and has also recovered from an addiction and an eating disorder. Better yet, she puts her words into action, visiting Capitol Hill to talk about mental health policy, and also giving back to the treatment center that helped her get back on her feet.
You can find her on Twitter @ddlovato.
4. Suzy Favor Hamilton
Superpower: Taking the shame out of hypersexuality.

Suzy Favor Hamilton is a former Olympian athlete who almost lost everything when she was exposed as living a double life as a Las Vegas escort. When it was discovered that her antidepressants had actually sent her into a state of mania and she was properly diagnosed with bipolar disorder, she went on to write a memoir about her experience. Now she works to destigmatize hypersexuality, a symptom of bipolar disorder that's not often discussed, and sex work in general. 
You can find her on Twitter at @favorhamilton.
5. Dese'Rae L. Stage
Superpower: Helping people who've attempted suicide tell their stories.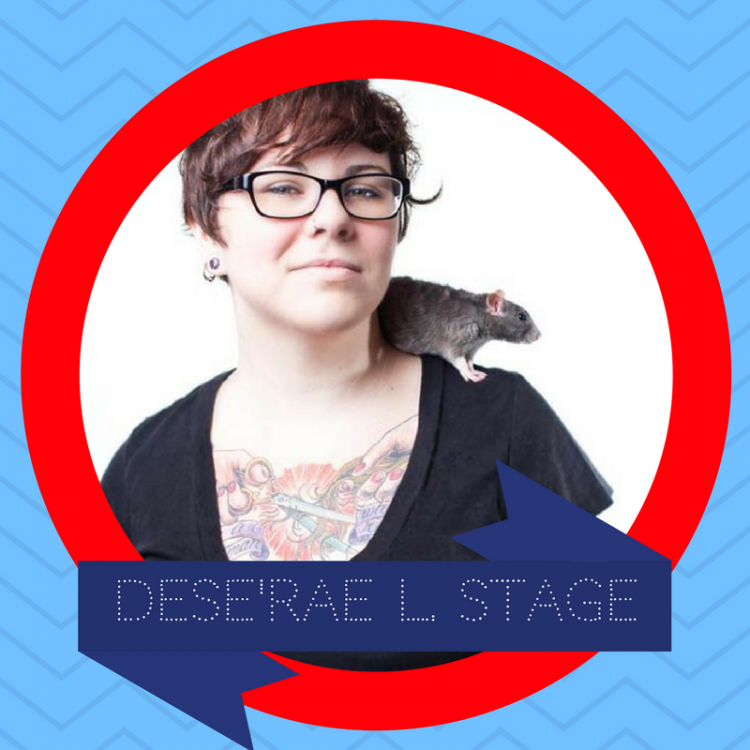 Dese'Rae L. Stage is the founder of Live Through This, a photography project that captures images and stories of people who've lived through suicide attempts. She was inspired to start the project when, after her own suicide attempt, she had trouble finding others who shared her experience. Now, she helps suicide attempt survivors tell their stories and find a community.
Find her on Twitter @deseraestage.
6. Dior Vargas
Superpower: Un-whitewashing mental health advocacy.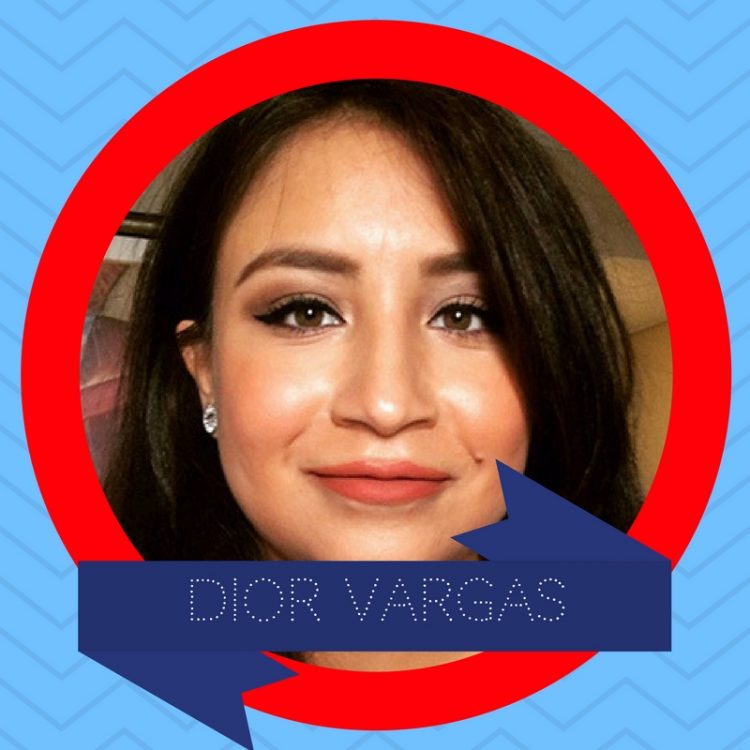 Dior Vargas, a Latina feminist mental health advocate, created the People of Color and Mental Illness Photo Project as a response to the "invisibility of people of color in the media representation of mental illness." She was named one of the "15 Remarkable Women of Color Who Rocked 2015," and we couldn't agree more.
Find her on Twitter @DiorVargas.
7. Halsey
Superpower: Being refreshingly real about mental illness.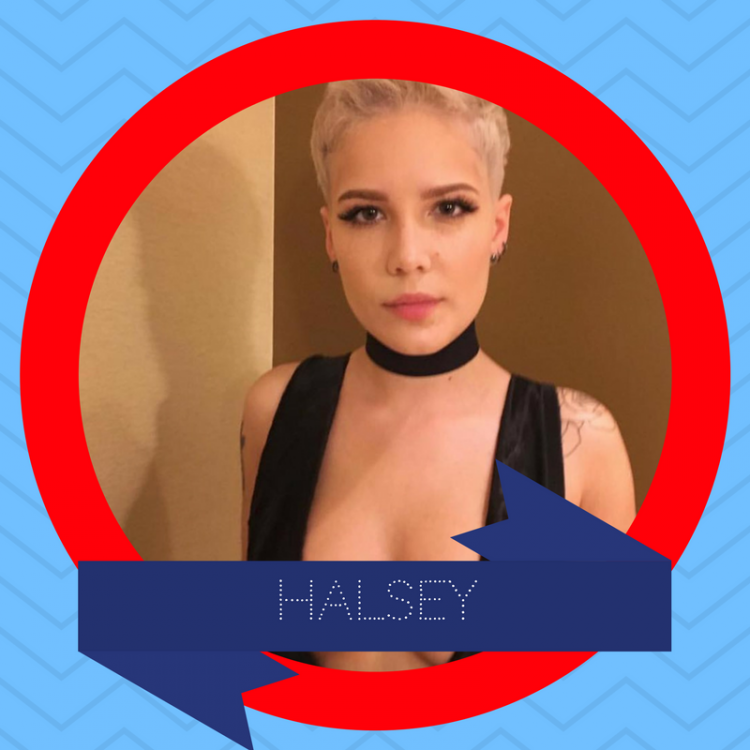 Halsey has gotten seriously honest about living with bipolar disorder in various interviews. It was hard for her when she first "came out" though, and in an interview about what it was like to come out publicly, she said, "I believe I deserve to chase my dreams and do what I love even though I have a mental illness… the fact that people refuse to be sensitive to that, shows me that we still have a very, very, very long way to go."
Find her on Twitter @halsey
8. Nancy Lublin
Superpower: Transforming texting into a lifeline.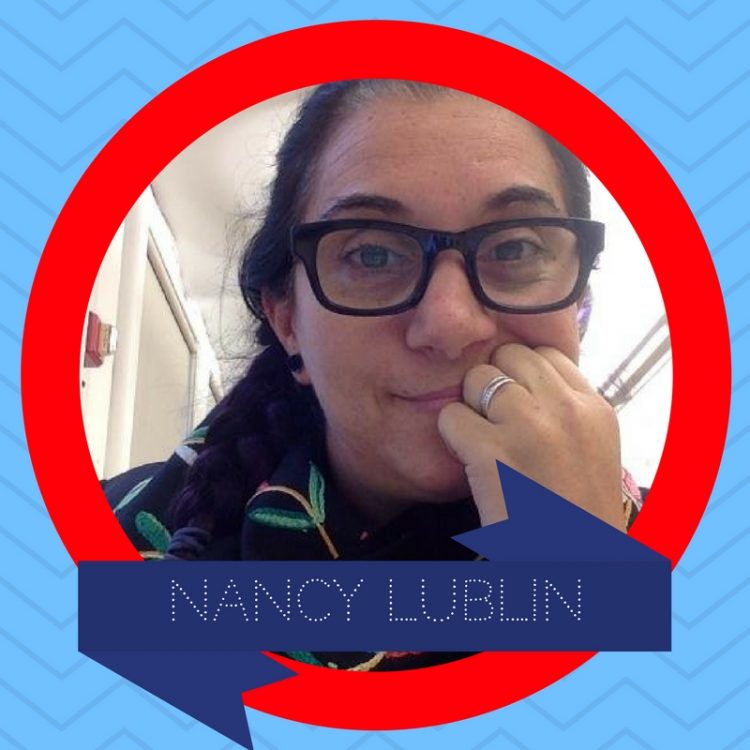 Nancy Lublin is the CEO and founder of Crisis Text Line, an organization that allows people across the United States to access a crisis counselor through texting. The service has processed over nine million messages since launching in August 2013.
Find her on Twitter @nancylublin.
9. Marzi
Superpower: Making introversion cool.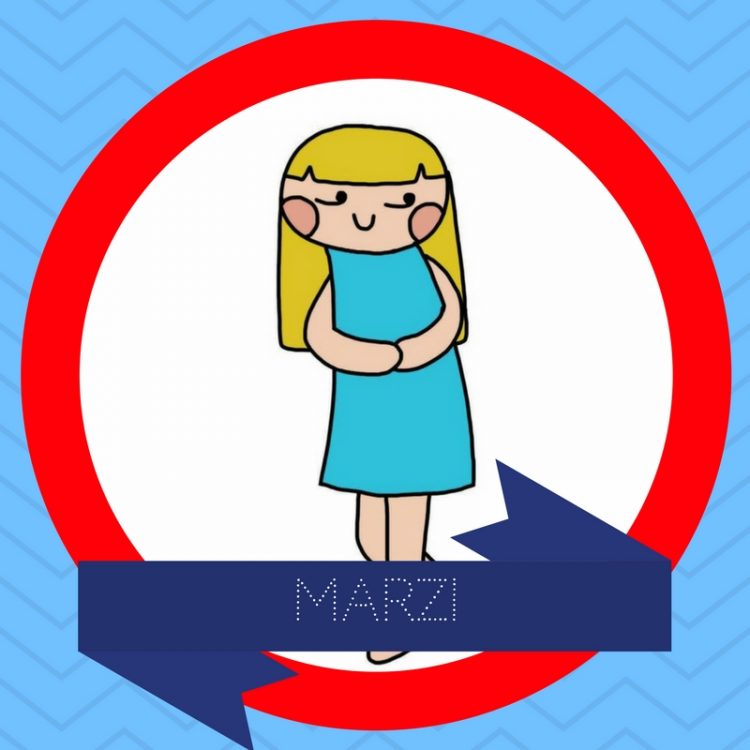 You probably know her best in her signature blue dress from the beloved Introvert Comic series, but you can occasionally see the super shy illustrator pop up in a selfie, too. Whether she's talking through cartoons or IRL, Marzi has made a name for herself making relatable comics for introverts. This include tacking issues like anxiety, self-harm and diversity.
Find her on Twitter @IntrovertDoodle.
10. Kameelah M. Rashad
Superpower: Bringing mental health support to the Muslim community.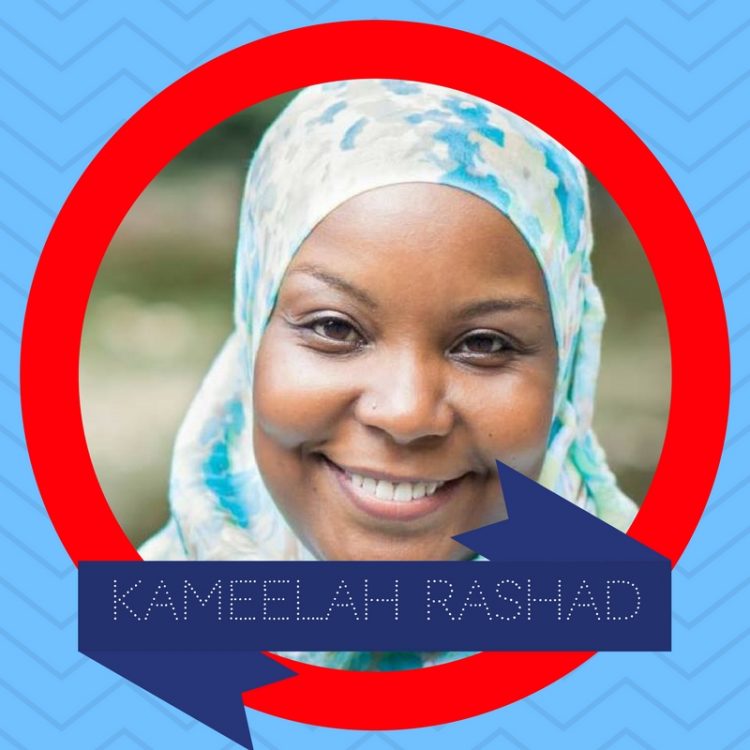 Kameelah M. Rashad is the founder of the Muslim Wellness Foundation, an organizations with a core mission to reduce stigma associated with mental health, addiction and trauma in the American Muslim community. They're based in Philadelphia and use dialogue, education and training to get Muslim Americans the mental health support they deserve.
Find her on Twitter @KameelahRashad.
11. Mary Labert
Superpower: Letting people who've experienced trauma know they are not alone.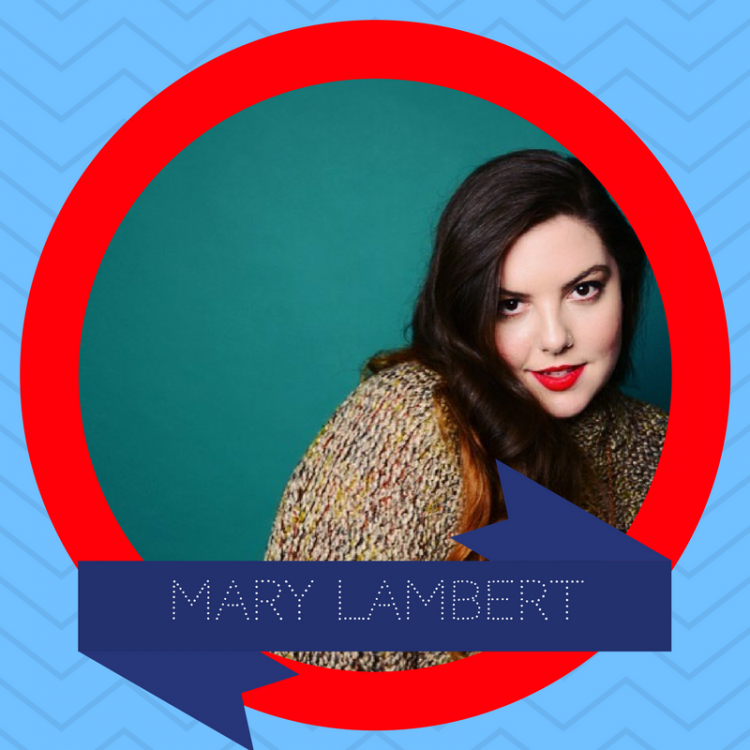 In a recent interview with Cosmopolitan, Mary Lambert opened up about the sexual violence she experienced as a child and how it affects her today. The singer and poet is also a body-positive advocate who lives with bipolar disorder. She uses her experiences to write songs and poetry that let others know they aren't alone.
Find her on Twitter @marylambertsing.
12. Jennifer Marshall
Superpower: Giving people a stage to tell their stories.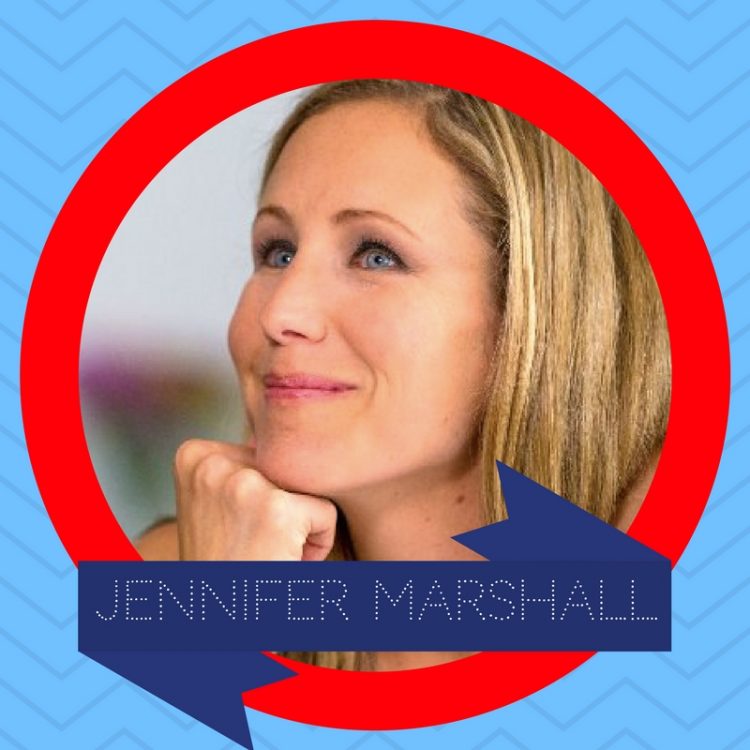 Jennifer Marshall (who runs the blog Bipolar Mom Life) is also the founder of This Is My Brave, a traveling show that features people who live with different mental health conditions. If you're interested in going to a show, here's the schedule. You might even meet Jennifer there!
Find her on Twitter @BipolarMomLife.
If you or someone you know needs help, visit our suicide prevention resources page.
If you need support right now, call the National Suicide Prevention Lifeline at 1-800-273-8255, the Trevor Project at 1-866-488-7386 or text "START" to 741-741. Head here for a list of crisis centers around the world.