How I Explained to My Toddler Her Brother Has a Disability
---
I was lying down in bed with my 3-year-old daughter, Olivia. We were playing with Miguel when she asked me, "Mommy, is he a doll?" I was surprised. I asked her why she thought that about her brother and she said, "Because he doesn't walk. He doesn't talk. So, he is a doll."
Honestly, I was caught off guard. I really didn't know what to say. I thought all my children understood what was going on with their baby brother. I was wrong. Although my toddler knows there's something different about her brother, she really doesn't understand why he's not walking, talking or even playing with her. I knew then I had to explain to her why.
But how do you explain to a toddler that her brother has global developmental delay? Or that he has microcephaly? What can her mind understand?
I realized I just needed to tell her that her brother is different. That everyone is different. I told her Miguel is different the same way she's different from her older sisters. She loves singing while her sister, Elaina loves writing; her other sister, Sofia, likes drawing.
I then told her there are other kids like Miguel who take longer to learn how to walk or to talk. Then she quipped, "Oh, that is why Courtney is coming to the house, to help him walk!" Courtney is Miguel's physiotherapist. "But when will he walk?" she asked.
I said, "Baby, we'll have to wait until he's ready." I then hugged her and said, "We just have to be patient. In the meantime, let's give him lots of love and that will surely make him learn faster."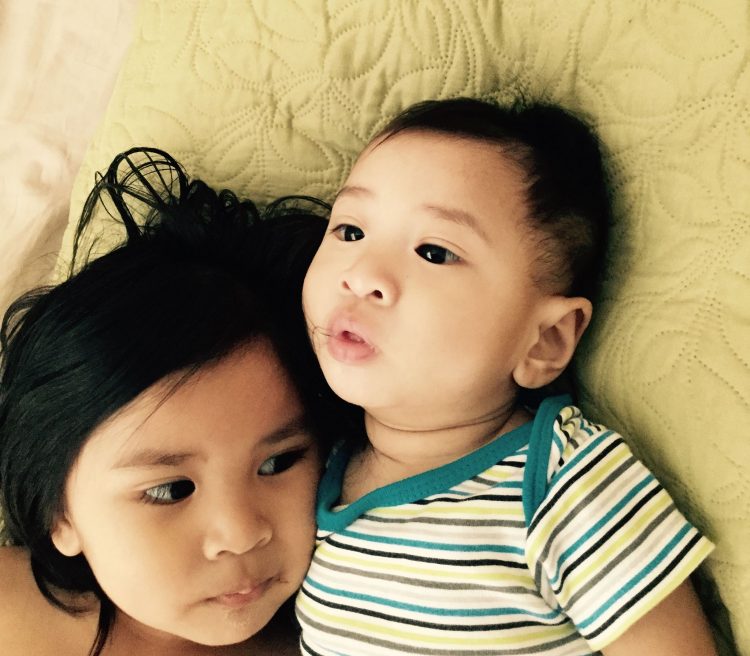 She hugged Miguel and said, "I love you."
Follow this journey at Miguel's Life With Microcephaly.
We want to hear your story. Become a Mighty contributor here.