When You're Too Sick to Be Healthy and Too Healthy to Be Sick
---
At some point, whatever algorithm runs my social media accounts figured out that whenever a post from a chronic pain or migraine site showed up, I inevitably clicked on it. I'm the quintessential lurker. I never joined, signed up, posted or commented. I watch from the sidelines of this corner of the internet that often provides flashes of insight and moments of solidarity with other people. I am also never quite sure if I'm allowed to identify with them.
I have chronic migraine. On a Saturday in 2010, I got a horrible headache. It's never, ever, even for a minute, gone away. Chronic migraine looks different for everyone. For me, thankfully, many days my pain rests at a 3 or 4, with no other indicators of migraine. Other days, the pain creeps up to a 9.5 (I never rate my pain at a 10, because hey, it could always get worse) with sensitivity to light and sound, nausea and a litany of other quirky symptoms leaving me curled on the couch, laying on an ice pack and wearing an eye mask. Each day could be anywhere on the scale between those extremes, and those 9.5 days can happen anywhere from three times a week to once a month.
In these almost 10 years, I've been on and off about 20 prescription drugs, about half as many supplements, had various toxins injected into my face, head and neck, changed my diet, taken more painkillers than I would like to admit, and tracked my daily habits to the point of neuroticism.
But I've also attended and graduated from an incredible university, gotten married, moved up and back down the east coast and in general look like your average happy 20-something. I work full time and very rarely call out sick. Some days this means I sit under fluorescent lights, breathing deeply to quell the nausea and get through the ice pick I feel stabbing just behind my right ear, and smile when someone comes to my desk to ask if I know where the extra staples are. (I do.)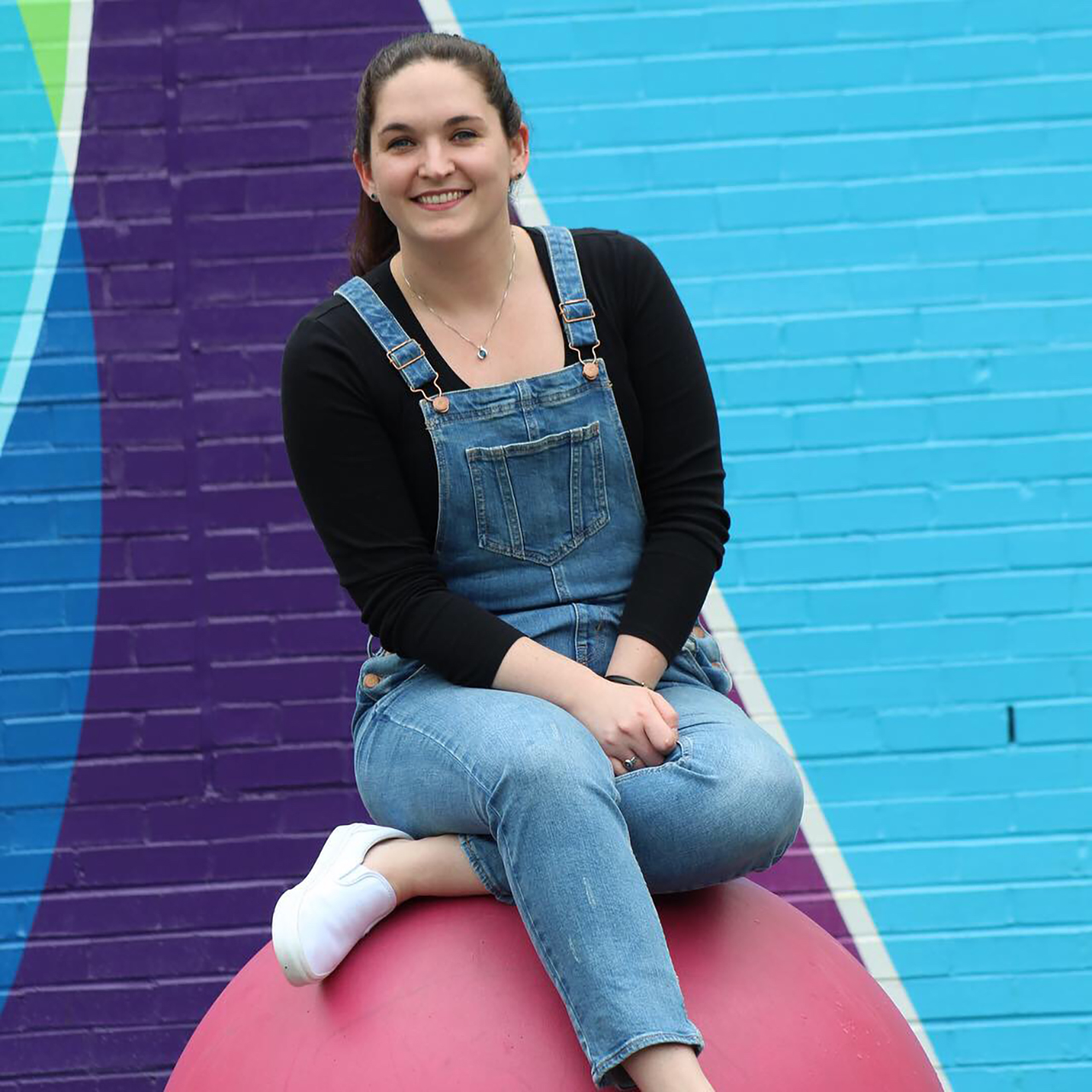 No matter what, I'm always aware of it. My pain feels like a nagging friend that texts me all day long. It may leave my mind for a moment, but any twitch or twinge puts me on alert — am I about to have a full-blown attack? I catch a glare of sunlight off the river across from my office and have a quick moment of panic before coming to the conclusion that it's not going to completely derail my day.
Most people in my life know I "have migraine." Few know the extent they impact my life. I'm usually anxious when the topic comes up, and always struggle with just how much to disclose. Because of this, I'm usually at a loss for my place in the community of chronic pain survivors. After reading stories of being bedridden, of fighting for disability benefits, or monthly emergency room visits, I pause and consider myself lucky that my constant pain, while a large part of my day-to-day habits, does not consume my life. Am I still allowed to think of myself as chronically ill?
I still haven't figured out what the requirements are to use that label, and if I meet minimum standards. I wish it were a rhetorical question I had the answer to, but the reality is that after almost a decade of high functioning chronic illness — my entire adult life — I'm still not sure where I fit.
I have a sneaking suspicion there are lots of people like me — the lurkers who feel both comforted and alienated by the stories that seem so familiar but are also light years away from their own experiences. I'm thankful for those in my life who never question if I'm faking it or being overly dramatic.
I still don't have the labels figured out. In the meantime, I'll likely keep clicking and reading, getting reassurance from the words of people I'll never meet, quietly counting myself among those that fight a battle with their body every day.
Originally published: May 28, 2019