Lizz Lunney Creates Comic Explaining Why Having Migraines Is Like Being a Vampire
---
What do people with migraine have in common with vampires? Quite a lot, as artist Lizz Lunney reveals in her clever comic strip, "I am a Migraine Vampire."
The Berlin-based artist, who works in various creative field including comics, animation, character branding, design and illustration, shared her original comic explaining why she's truly a "migraine vampire" on her Instagram page in May. Lunney told The Mighty she has had migraines as long as she can remember, and they got worse in her teens and early 30s. She's currently getting them about once a month, lasting a few days each time with symptoms including sound, smell and light sensitivity as well as headache, nausea and sometimes migraine with aura. 
Lunney often makes autobiographical comics for the members of her "Fun Club," where people can sign up to receive postcards featuring her artwork each month. This particular comic was inspired by a bad migraine she had one month.
"It's funny in a way because being a cartoonist also feels a bit like being a vampire (always in the dark, avoiding sunlight, etc.) so that must make me a double vampire," she said.
She hopes others who get migraines will relate to it (and laugh), and those who don't get migraines can understand what they're like.
"Sometimes it can feel like those who don't experience migraines think you are just exaggerating the symptoms of a headache when it is often quite a debilitating chronic illness to suffer with," Lunney said. "I think comics can be a good way to make awareness of something in an easy to understand and accessible way."
Check out Lunney's "Migraine Vampire" comic below: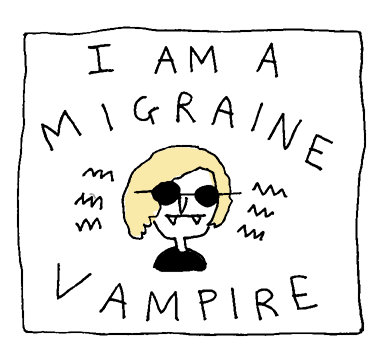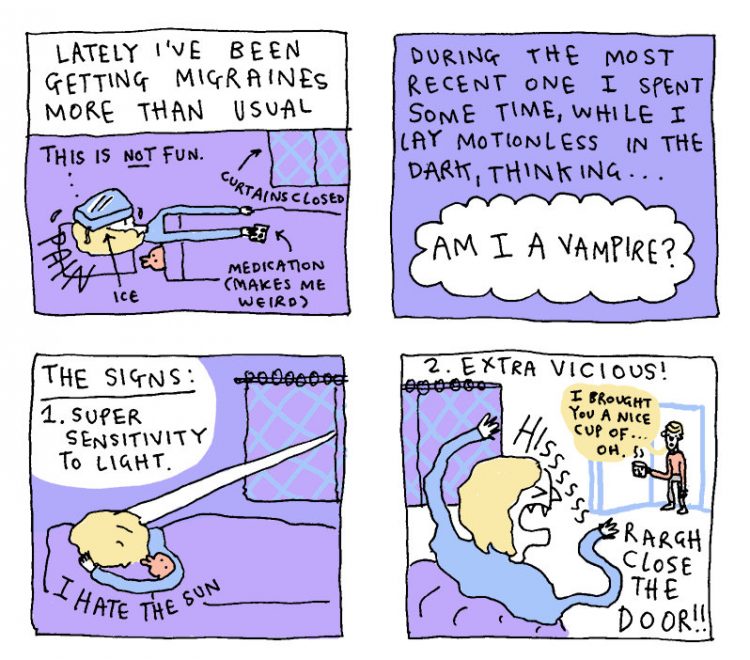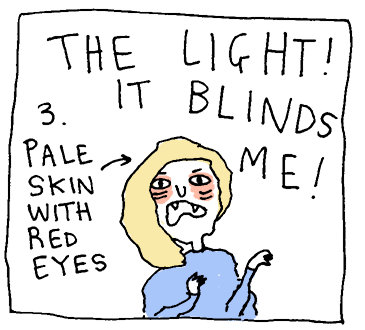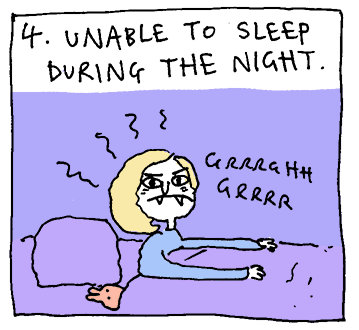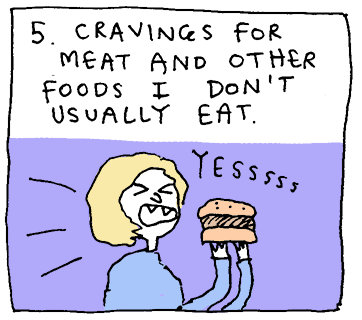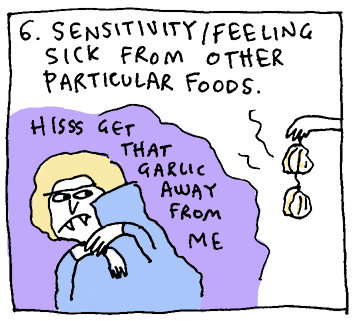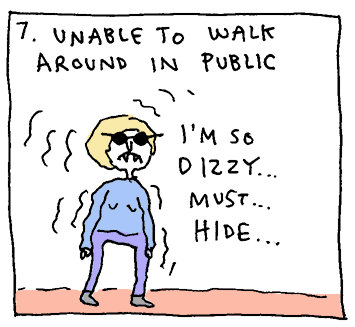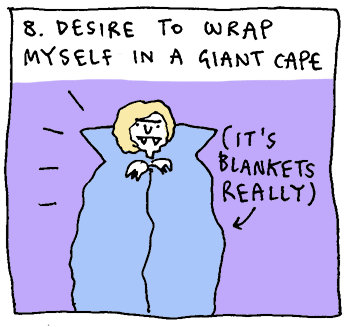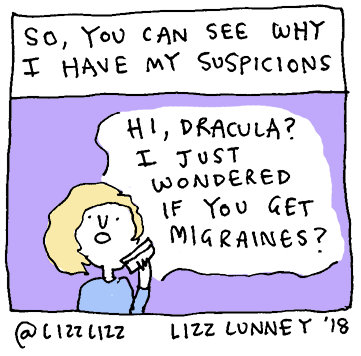 You can see more of Lunney's artwork on her website and Instagram.
Originally published: June 20, 2018