6 Apps That Can Make Life With Migraine Easier
---
When you live with migraine, it can be a challenge to track and manage your symptoms while also trying to navigate your day-to-day life and responsibilities. You and your doctor may find it helpful (or necessary) to closely monitor your migraine attacks, all of your identified and potential triggers, when you take your medications, etc. in order to better treat your migraine.
For many in our community who use their smartphones regularly, tracking these things with various apps is a great way to keep all the information organized and accessible. Others have even found certain apps to be helpful in managing their symptoms, avoiding triggers, and improving their overall physical and mental health.
So, to help you better track and manage your symptoms, we asked our Mighty community which apps help them navigate life with migraine. Here are their recommendations.
1. Migraine Buddy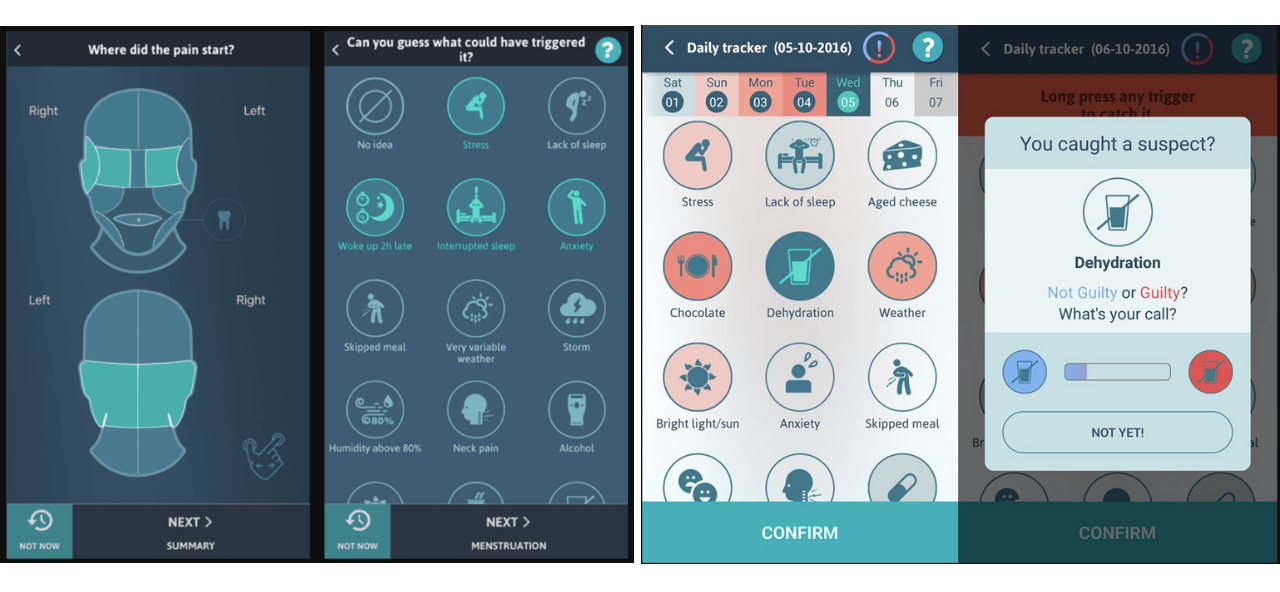 Migraine Buddy is an app specifically designed to help you track your migraine attacks. It allows you to record details about each attack, identify triggers and lifestyle factors that may contribute to your migraine and connect with other migraine "buddies."
"I really like Migraine Buddy," Keirsten Walder told us. "It helps a lot. You can add the triggers or if you're not sure, you can add what you've taken for it. What level of pain it is. And there are even spots on there where you are able to connect with people who have the same kind of headaches and migraines as you. They usually answer you back fairly quickly if you have questions, too."
Download Migraine Buddy for free from the App Store or Google Play.
2. Microsoft OneNote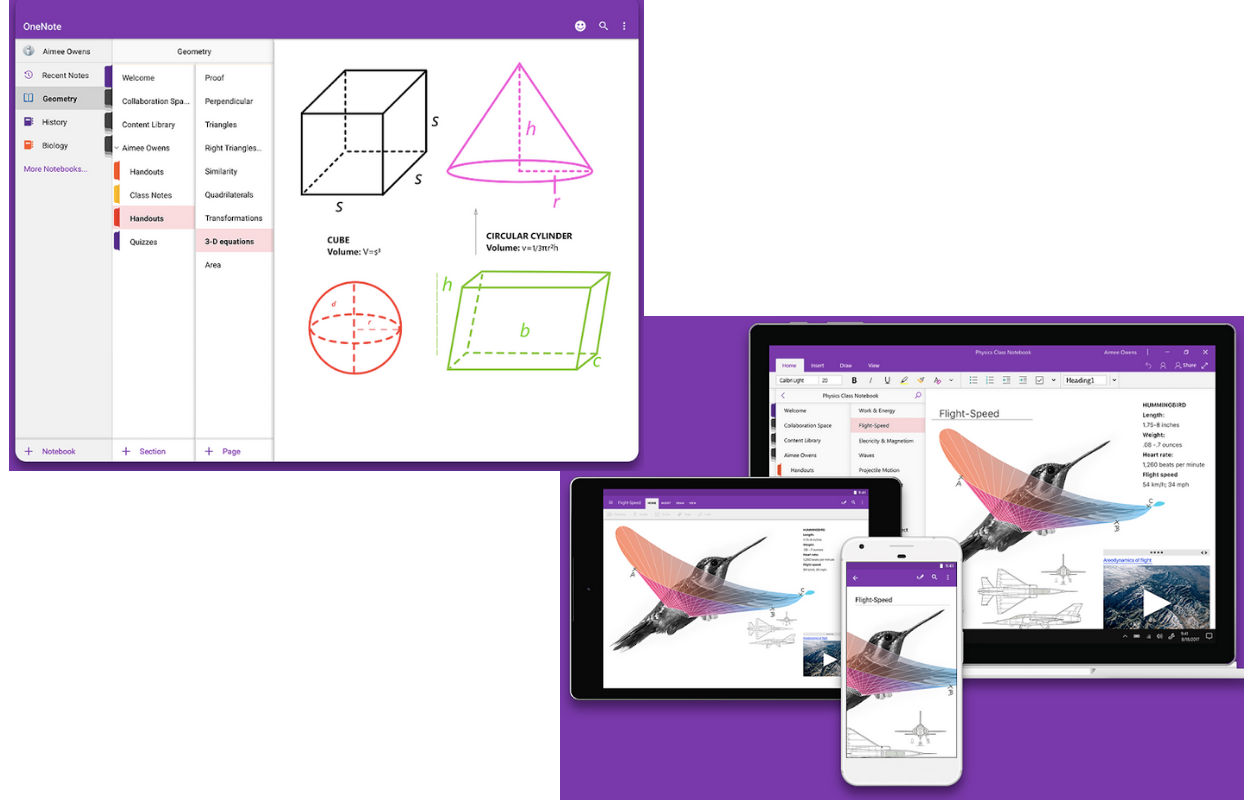 Microsoft OneNote is a place you can jot down any important notes, information or thoughts that cross your mind – in whichever way works best for you. You can type, write, draw, make to-do lists or clip things from the web, and OneNote keeps everything organized and easy to find.
"OneNote!" recommended Rebecca Abramson. "As a college student, I love that I can [have] all of my notes synced across all of my devices. In addition to using it for class, I use it to keep track of my symptoms and notes for doctors appointments! It helps so much with my brain fog, too."
Download OneNote for free from the Apple Store, Google Play or the web.
3. Calm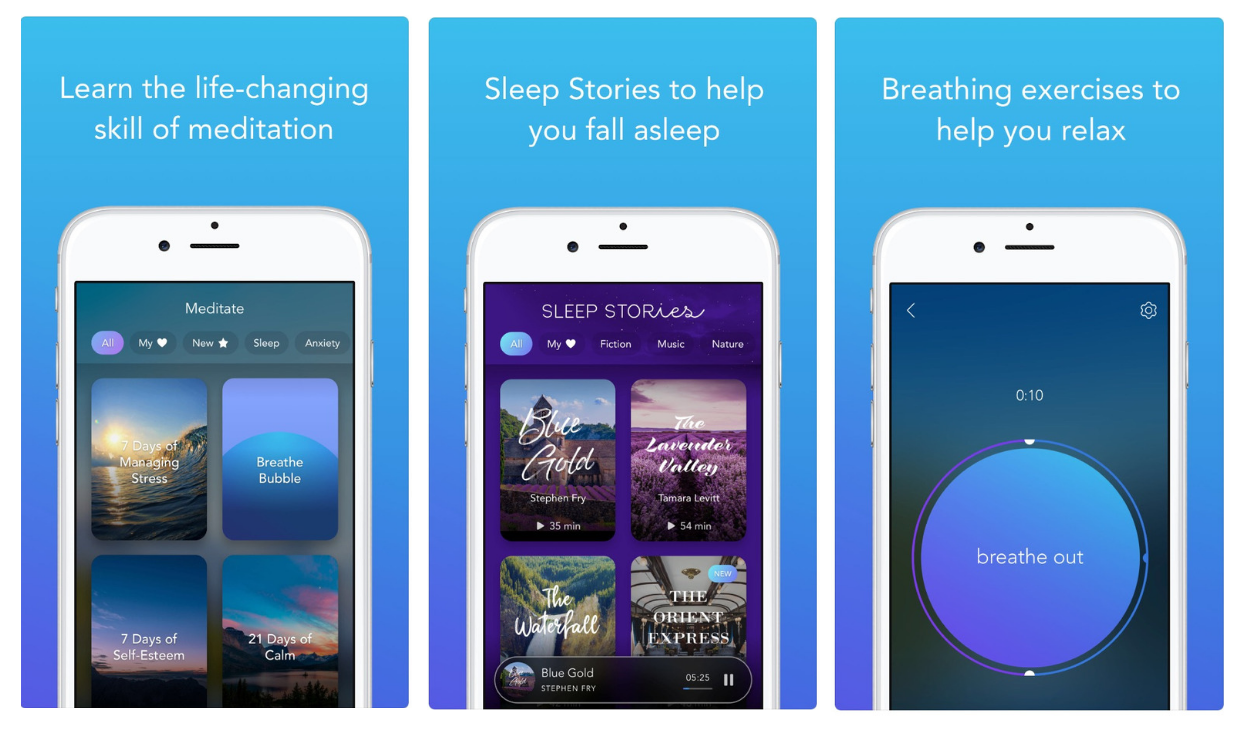 If stress, anxiety and/or a lack of sleep tend to trigger migraine attacks, the Calm app may be helpful. Calm helps people meditate, relax and sleep by offering guided meditations, sleep stories, music, guided breathing, stretches and masterclasses.
Download Calm for free from the Apple Store or Google Play (a subscription to Calm Premium is $59.99/year).
4. Twilight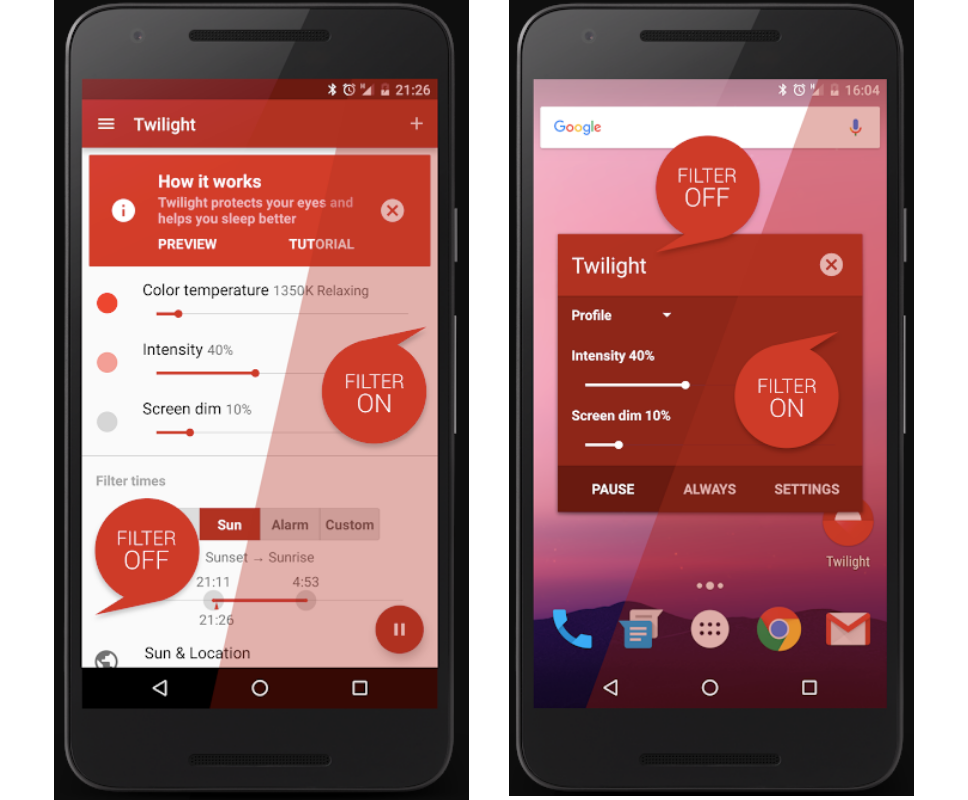 Many of those with migraine may find that the blue light of their electronics can trigger an attack or exacerbate current symptoms. The Twilight app helps filter out the blue light emitted by your phone or tablet after sunset and protects your eyes with a red filter. The filter intensity is adjusted to the sun cycle based on your local sunset and sunrise times.
"Twilight," said Kristen Archer. "It helps filter the blue light and you can adjust settings to fit your needs."
Download Twilight for free from Google Play.
5. N1-Headache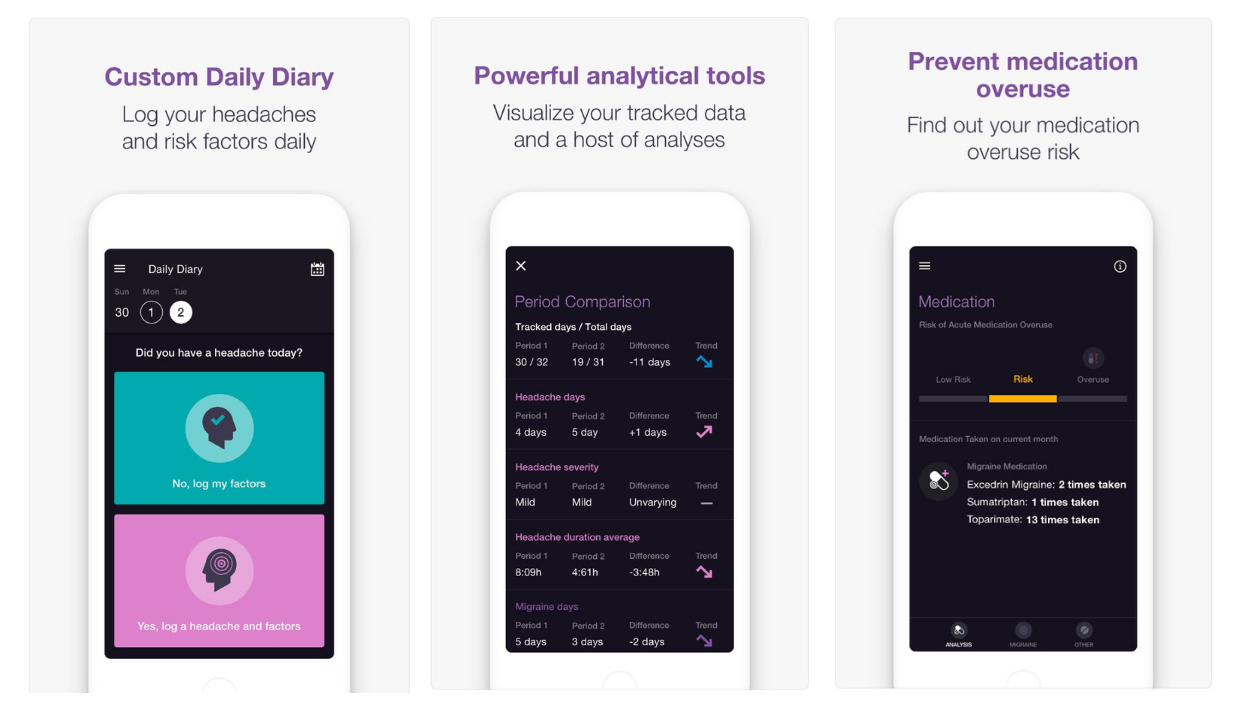 The N-1 Headache app can help you track your headaches and migraine attacks, discover migraine risk factors, and provide feedback on your medication use (and potential overuse). It also allows you to share the information with your doctor so you can better treat your migraine.
Download N-1 Headache for free from the Apple Store or Google Play.
6. FitBit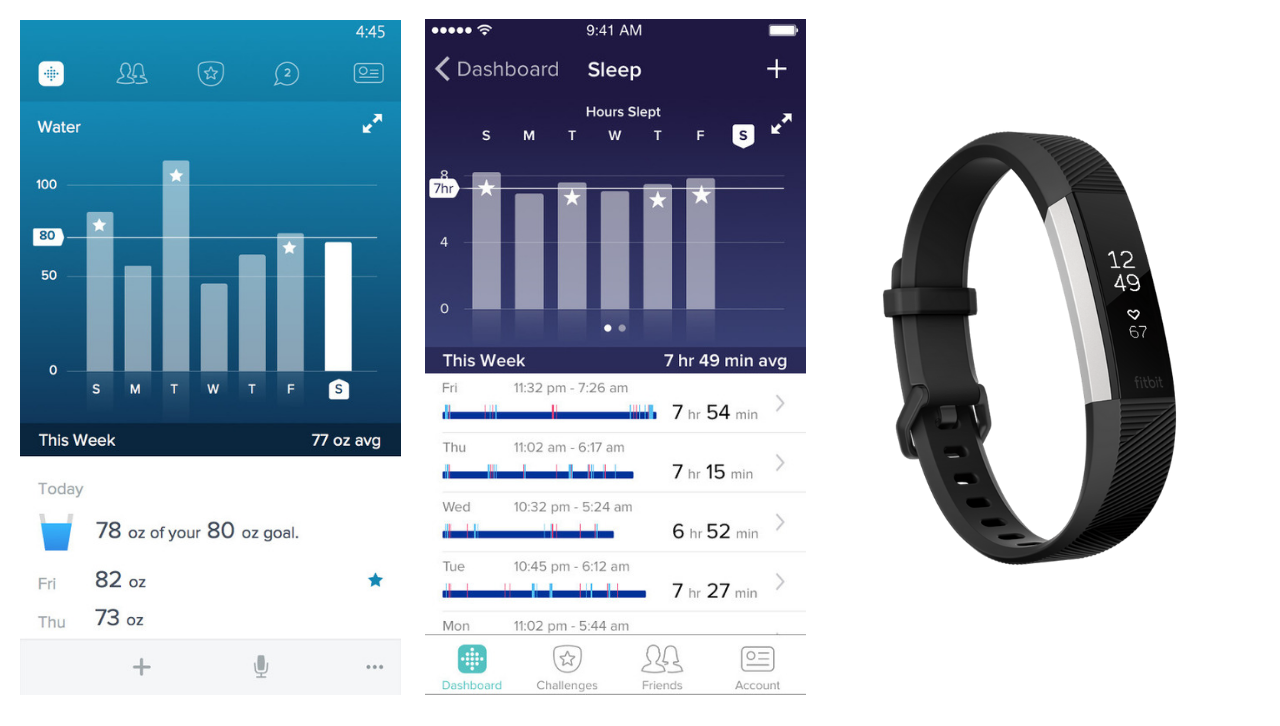 A FitBit can help you closely monitor your health by tracking your activity, food and water intake, exercise, sleep, weight and more – and you can see all this information on the FitBit app. This may be useful for those who have migraine attacks that are triggered by changes in your daily habits, such as not drinking enough water, or getting too little sleep.
"My Fitbit. Honestly one of the best purchases. It reminds me to get up and walk around, reminds me to track my food and water intake and tracks my sleep. If I have a bad day, I can often look back on the previous day and pinpoint some food or bad sleep that caused a migraine. The app is fantastic and really helps me keep my body on track so my head stays healthy," explained Brianna Burbridge.
Download the FitBit app for free from the App Store, Google Play or the Windows Store. Buy the FitBit Alta HR above for $129.95 from FitBit.
Bonus: The Mighty's App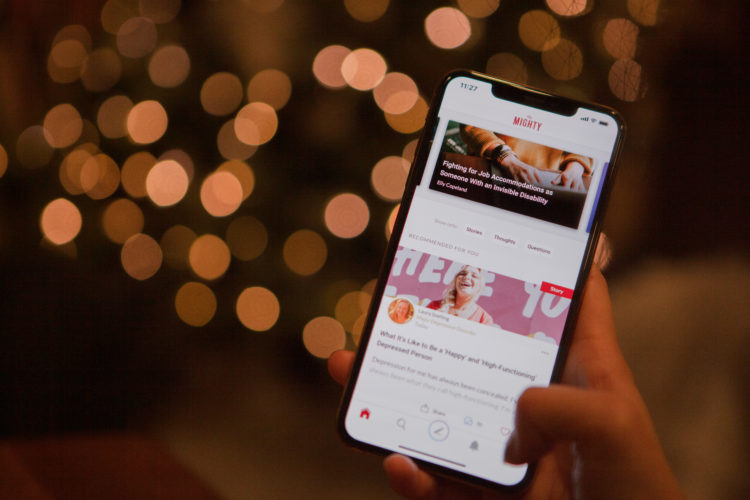 Did you know The Mighty has an app? Download our app to read more stories like this and connect with people from the chronic illness community.