8 Glasses People With Migraine Swear By
---
People who get migraines may be "triggered" by a variety of factors, but one that is common among many migraineurs is light. Bright sunlight, fluorescent light and the light from computer and phone screens may help induce a migraine and can cause migraines to become even more painful if you're exposed to light after a migraine has already begun. (Friends and family of migraineurs, that's why you'll likely find your loved one hiding in a pitch-black room after their migraine hits!) Some people don't necessarily get migraines, but still experience extreme sensitivity to light (technical term: photophobia) and get headaches and eye strain after too much exposure.
As a result, many have turned to glasses and sunglasses to help protect against both indoor and outdoor light. There are tons of glasses on the market with varying price points and features. However, it can be overwhelming to find a pair that is stylish and protects against the type of light that causes migraines.
We asked our Mighty migraine community to share which glasses they swear by. You'll notice most of these include a few key features: 100 percent UVA/UVB protection, polarization to prevent glare, and a tinted lens (research has suggested certain colors, like rose or blue, are helpful, but check with your doctor to determine the best color for you). Read on for our community's favorite brands, and be sure to let us know in the comments if you've found any great eyewear brands yourself.
1. Maui Jim

As the name suggests, Maui Jim glasses were created in Hawaii, and all styles feature polarized lenses. You can also choose from a variety of lens materials that are thin, lightweight and scratch-resistant.
"Maui Jim sunglasses have anti-glare, advanced polarization, anti-reflective, blue light reflective, 100 percent UV protection. Best one I have found. Also, a larger wrap around style allows less light in," said Teresita Stombaugh.
Buy the sunglasses featured above for $229 from Maui Jim.
2. Fielmann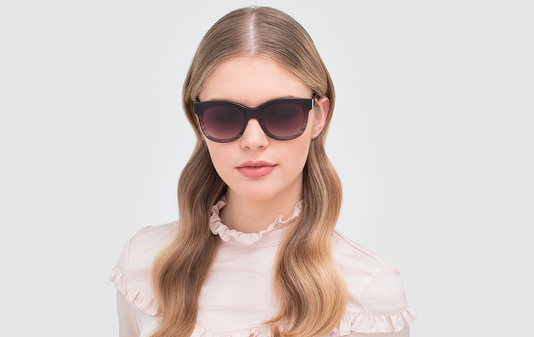 Fielmann is a popular German brand founded in the 1970s with the goal of offering affordable, fashionable frames. There are now hundreds of outlets across Europe that sell everything from glasses to sunglasses to prescription sunglasses to contact lenses, both its own styles and other brands.
"I have chronic migraines so I'm more or less always sensitive to light either because of an attack or because intense or artificial light may trigger one. So I have taken to always wearing sunglasses even during winter and indoors. I have several sunglasses with different degrees of tint. Since I'm a little shortsighted I also need corrective glasses. Corrective sunglasses can easily cost as much as regular ones, so owning several would be costly. But in Germany, we have Fielmann where I can get corrective sunglasses for little money. The choice of frames is not very big, but there are always some nice models to have," said Kerstin Spath.
To find a Fielmann retail location, click here (Europe only). 
3. Lutina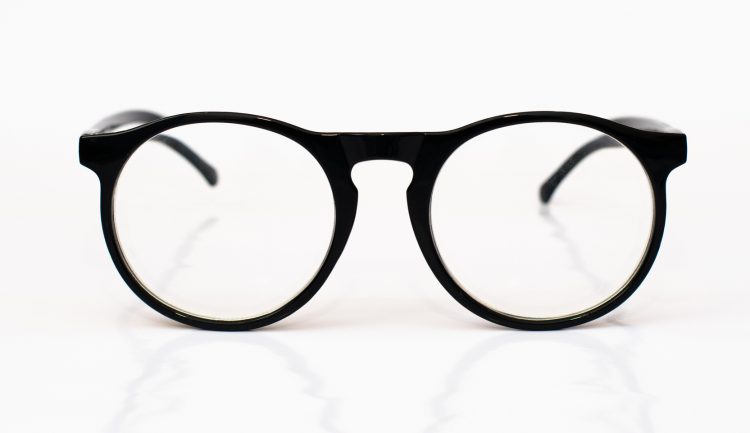 Lutina lenses were developed by Tokai Optical to cut out high energy violet light, which is believed to damage the lutein, a carotenoid that helps prevent light-induced damage to the retina and macula.
"I'm just about to get my glasses and sunglasses re-lensed with Lutina lenses that block out certain light wave colors and glare and getting my sunglasses with Lutina lenses and polarization as well," said Christine Butler.
For more information about Lutina lenses, click here.  
4. Transitions Lenses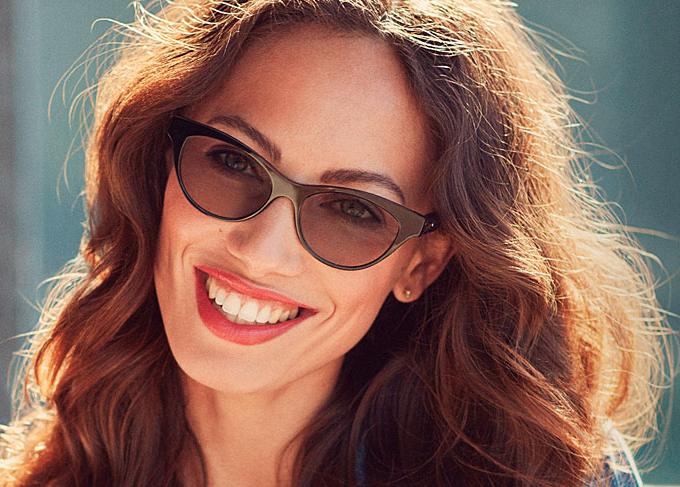 Transitions Lenses launched its brand of lenses which turn into sunglasses in daylight in 1990. While other companies also manufacture photochromic lenses (the technical name), Transitions brand lenses have become so ubiquitous that people often use the phrase "transition lenses" to describe them. Some people who need to wear glasses and also need sun protection may enjoy the convenience of combining glasses and sunglasses into one frame.
"I have an eye condition and it makes me super sensitive to light. I have transition lenses and have for the last 12 years. And chronic migraine on top of it all," said Ellen Johnson.
To find a Transitions Lenses retail location, click here.
5. Cocoons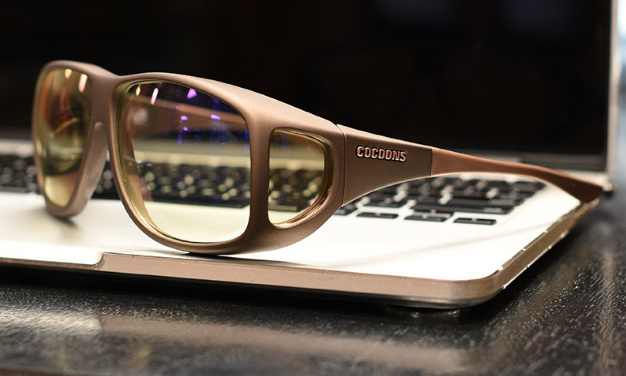 An alternative to photochromic lenses is "fitover" glasses, which can be worn over your everyday prescription glasses. Cocoons offer glasses that help protect against indoor light, as well as sunglasses styles that can be worn in full sun.
"I wear Cocoons sunglasses with Nutmeg colored lenses for bright lights inside (computer work, fluorescent lights). They wrap completely around your eyes, and can go over your existing eyewear. The cool thing is that after you've had them on for a few minutes, the color of the lens sort of disappears and everything looks normal again," said Holly Haydin.
Buy the glasses featured above for $74.95 from Cocoons.
6. Ray Ban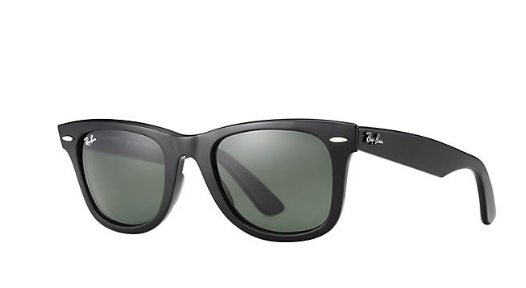 Ray Ban is known for its trendy styles, but the frames and lenses also include helpful features like polarization and different tint colors.
"Ray Ban is a great brand (I used to sell sunglasses). The dark green or gray lenses are perfect for sun/light protection. And always get polarized lenses if possible to protect your eyes from glare. For help with a migraine, get ones with plastic lenses, not glass, as the heavier weight of glass can make a migraine worse," recommended Sarah Echo Palandini.
Buy the sunglasses featured above for $203 from Ray Ban.
7. Native Eyewear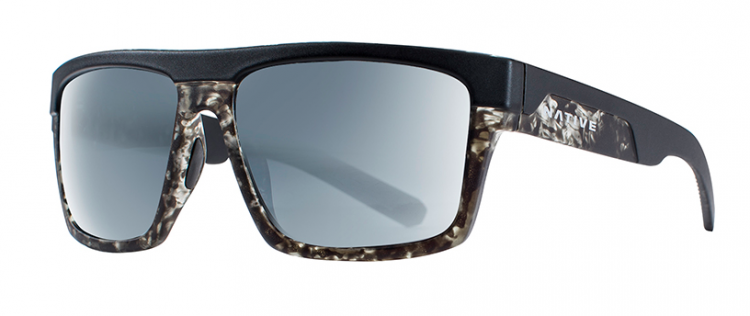 At Native Eyewear, you'll find sunglasses with lenses in different colors, as well as advanced polarization and anti-blue light technology.
"Native. Polarized and comfortable. Many models are quite affordable too. I use them even while driving at night, indoors or while watching TV. Only problem is that because they are polarized I can't see my computer screen, so for that I have a pair from Yulbo… but they are not so comfortable and are very expensive," said Claudia Guezala.
Buy the sunglasses featured above for $129 from Native Eyewear.
8. Solar Shield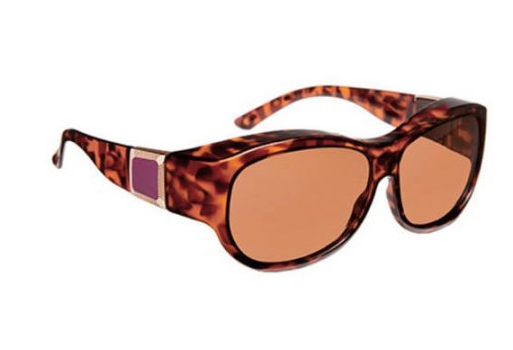 It's a good idea to be cautious before buying inexpensive sunglasses, since the cheap frames you might see at discount stores may not have 100 percent UVA/UVB protection and might actually damage your eyes, since the dark tint can cause your pupils to dilate, allowing even more harmful light in. However, the Solar Shield brand featured above offers 100 percent UVA/UVB protection and is polarized.
"I got these [featured above] at Walmart for around $20 to $25. They are called Solar Shield and they have completely changed my driving experience. I live in Florida so no matter what time of year it is super bright. And sometimes even without a migraine my eyes just become sensitive to the light and they make a world of difference," said Olivia Marie Riley. "They are made to fit over glasses and they have side coverage as well. I'm going to be getting the black lenses soon to see the difference."
Buy the sunglasses featured above for $19 from Walmart.
Originally published: April 30, 2018