10 'Pocket-Sized' Items That Can Help Relieve Pain During a Migraine Attack
---
Editor's Note
We hope the products below, all recommended by our Mighty community members, help you or a loved one in your health journeys. Just so you know, The Mighty may collect a share of sales from the Amazon links on this page. Prices and product availability are accurate as of publication.
When living with migraine, you might have all the supplies you need to manage things at home. If you start to feel an attack, you usually know what to do. You turn off all the lights or maybe you put on your favorite eye mask. Whatever works for your body, you do it. But what happens when you're not at home and a migraine comes out of nowhere?
We wanted to know what small, travel-sized items were great for helping migraines. These are items that are small enough to fit in a purse or pocket, just in case you need relief while on the go. We asked our Mighty community which "pocket-sized" products help relieve pain during a migraine attack. Let us know what small products you use in the comments below!
Here's what our community recommends: 
1. Essential Oil Roll-On Bottles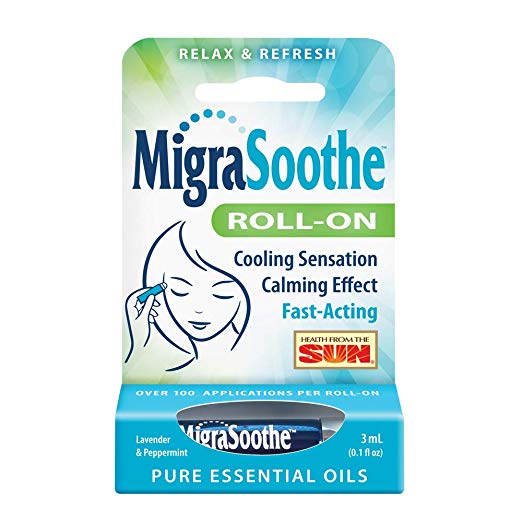 A lot of those who deal with migraines love using essential oils, especially peppermint, to help relieve pain. All you have to do is roll it on wherever you think it'll help you the most. You can buy ones that are ready to go, or empty ones that you can fill yourself.
Sharayah 'Ray' Werner wrote, "Essential oil roller ball. Specifically with peppermint, rosemary, lavender, basil and eucalyptus."
"A bottle of peppermint essential oil," said Ang V Nikiforov.
Buy the Health From the Sun MigraSoothe Essential Oil Roll-On Stick for $8.47 from Amazon.
2. A Case for Medicine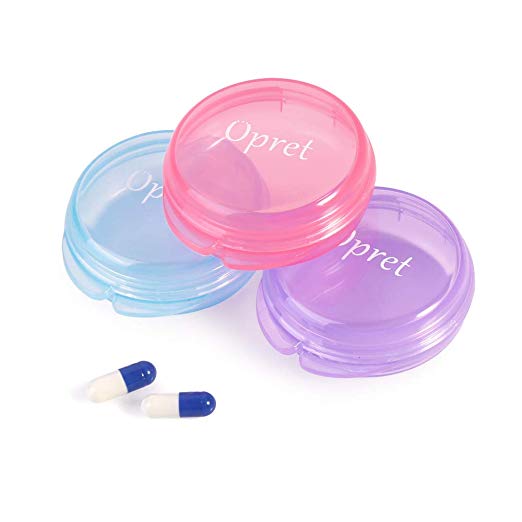 A small pill box is a must for our migraine community. The last thing you want to do is carry around your medicine bottles when all you might need is just a few pills. These pill boxes are small enough to fit in your pocket with ease.
"Small carry case for meds. Can find them in 1″ x 1″ x 0.5″(2.5-cm x 2.5-cm x 1-cm) squares," suggested Carole Keller.
Buy the small pill box (3-count) for $7.99 from Amazon. 
For more recommendations on pill boxes from our community, check out: 14 Pill Organizers That Can Help You Keep Track of Your Medications.
3. Pain Relieving Ointment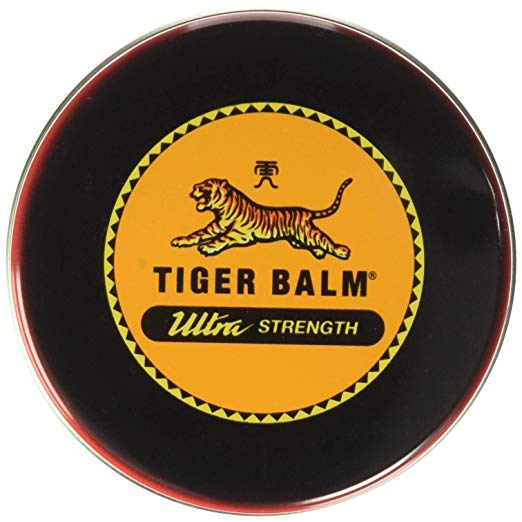 A pain relieving ointment is a must-have for many members of the migraine community. Products like these help relieve the pain that comes along with a migraine.
Nourya Shaz suggested, "Tiger Balm."
"Ōm's Zen Nectar," said Jamie Thompson. "It's similar to Tiger Balm and Icy Hot, but it's made for migraines specifically and for me, it works a lot better too."
Buy the Tiger Balm Sport Rub Pain Relieving Ointment, Ultra Strength (1.70 oz) for $10.09 from Amazon.
4. Foldable Sunglasses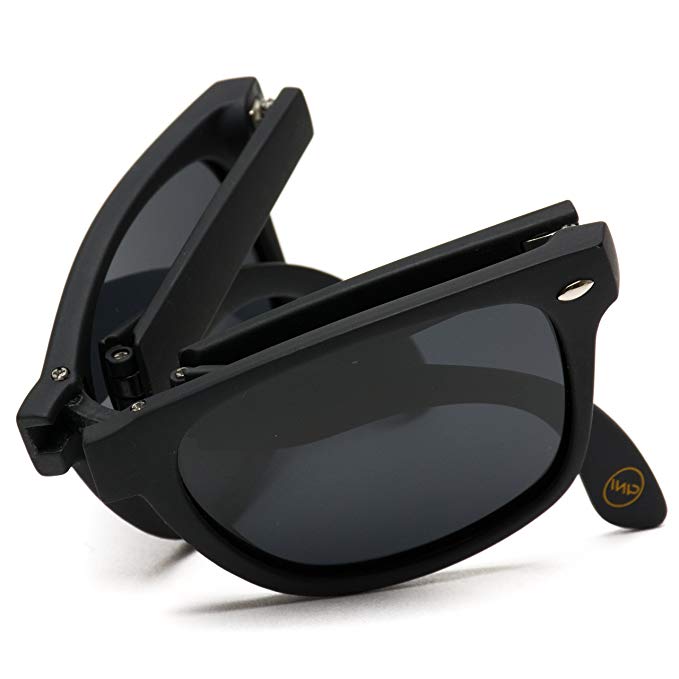 When you're unable to just close your eyes or turn off all the lights, sunglasses might be your go-to item during a migraine attack. Sunglasses aren't always the easiest to carry around, but foldable sunglasses break down into a smaller size. This makes it easier for travel.
"Sunglasses," Kourteney Kennedy said. "They don't necessarily relieve pain but they prevent it from getting worse than it has to be."
Buy the WearMe Pro – Polarized Modern Black Square Foldable Sunglasses (With Case) for $11.99 from Amazon. 
5. Ear Plugs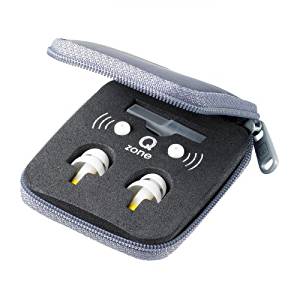 Being out and about means that sounds will be everywhere and might become too much when dealing with a migraine attack. Ear plugs are a great way to block out the rest of the world.
Recommended by Cambry Clark and Natalie Sayre.
Buy these Go Travel Quiet Zone Reusable Sound Filtering Earplugs for £9.99 from Amazon UK. 
6. Migraine Ice Hat or Headband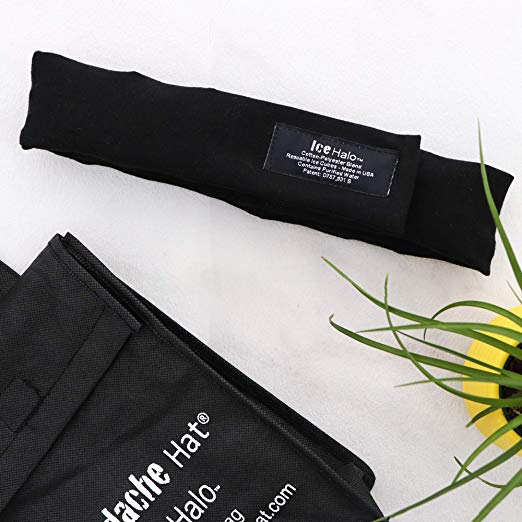 If you plan on going outside during the summer, a migraine ice hat or headband can help you cope. Find one that's foldable or less bulky to take with you wherever you go.
"Migraine ice hat is my savior at times!" said Samantha Lombardo. "I always say ice is my best friend some days."
Buy this Headache Hat-Ice Halo for Migraine Headaches and Tension Relief for $19.99 from Amazon. 
7. Travel-Sized Over-the-Counter Meds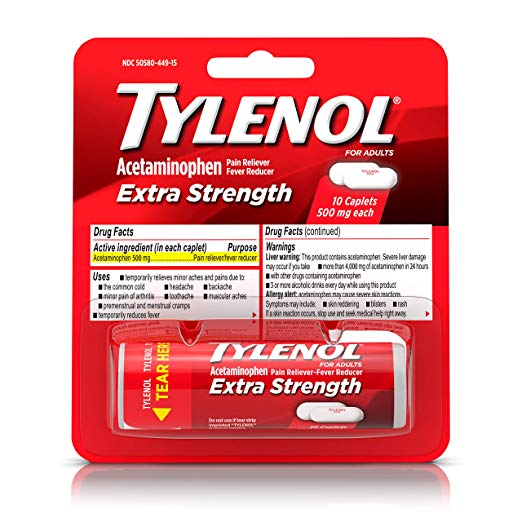 If you use an over-the-counter pain medicine, most come in travel sizes that you can keep with you all the time. Throw the "pocket-sized" container in your purse so it's always there when you need it, but never actually in the way.
Suggested by Cambry Clark.
Buy Tylenol Extra Strength Pain Reliever Caplets (travel size) for $7.13 from Amazon. 
8. Cotton Balls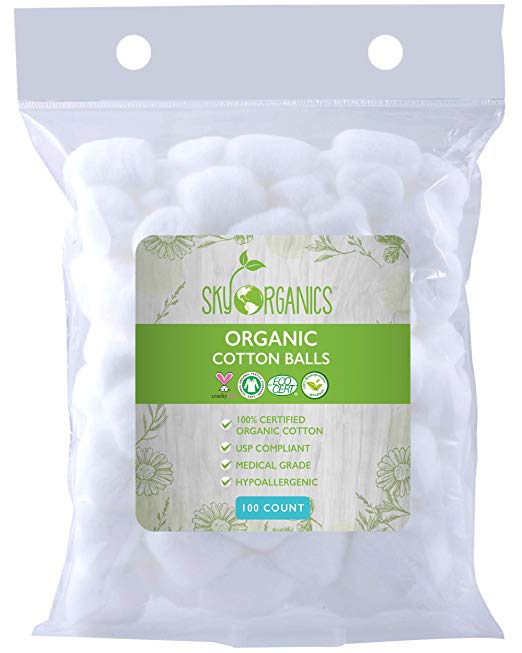 Smells can be a major trigger for the Mighty community. Cotton balls can help reduce and even block the amount you smell when there's just too much in the air. Buy a bag and throw a few in your pocket or purse.
Suggested by Louise Smith.
Buy Cotton Balls Organic by Sky Organics (100-count) for $6.99 from Amazon. 
9. TENS Unit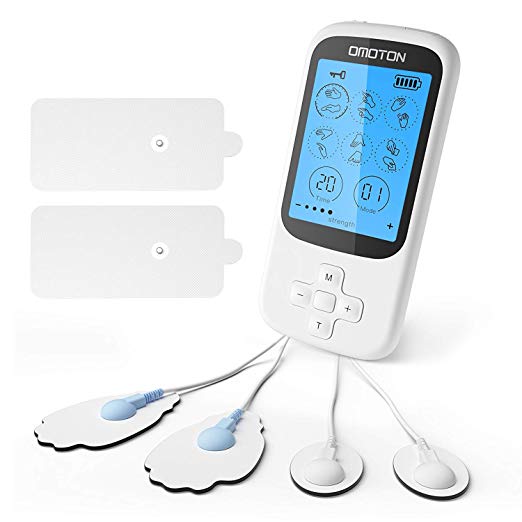 TENS units tend to help our chronic pain community. A TENS unit doesn't have to be big and clunky. Some are great for travel and can fit easily in a small purse or bag.
"TENS unit," said Wava Whitworth Page.
Buy this OMOTON TENS Unit Muscle Stimulator for Pain Relief for $22.99 from Amazon.
For more options suggested by our community for chronic pain relief, check out: 15 Products People With Chronic Pain Swear By.
10. Migraine Cooling Patches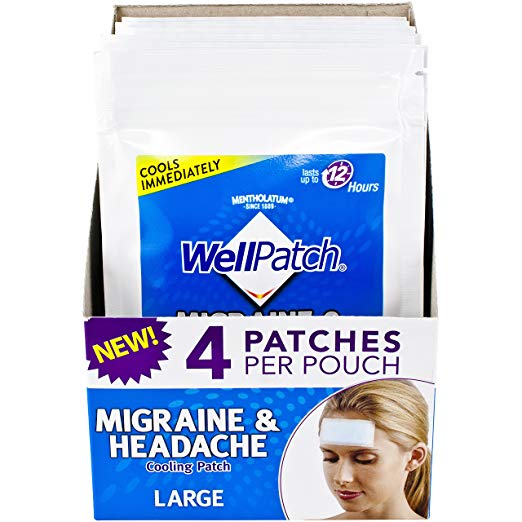 If you feel a migraine attack coming on, cooling patches can help relieve the pain and allow you to go on with what you're doing. These take up almost no room. Throw one in your car, your purse, your pocket or wherever else you might need it. It's that easy!
"Migraine cool patches," Nikki Deeley said. "Act like a cold flannel, but don't require me laying flat to keep it on my head."
"Cooling sleeping mask. It helps relieve the pressure and nausea from overheating," suggested Allie Rupe.
Buy the WellPatch Migraine & Headache Cooling Patch (4 pouches with 4 patches each) for $16.90 from Amazon. 
Is there a "pocket-sized" product you suggest for relief from migraine symptoms? Let us know in the comments!
Originally published: March 1, 2019