12 Migraine-Soothing Products People Swear By
---
When you feel a migraine coming on, that's the time you probably start pulling out your migraine "go-to's" — the things you've learned that help you get at least a little bit of relief. You likely figured out through trial and error which techniques are your friends, and which ones do nothing or even make it worse.
Everyone's migraines are different, and what works for you may not work for someone else. But with so many products on the market that claim to help migraines, it can be helpful to know what others have added to their migraine treatment routines. We asked our Mighty community which products (besides medication) they swear by when they have a migraine. Perhaps you'll get some ideas of things to try that you haven't before.
We hope the products below, all recommended by our Mighty community members, help you or a loved one in your health journeys. Just so you know, The Mighty may collect a share of sales from the Amazon links on this page.
1. Bed Buddy Hot/Cold Pack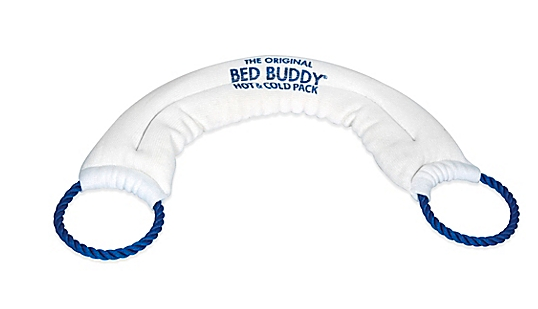 Some people find heat helps relieve migraine pain while others swear by cold (or you may experience relief from both). A heatable pack that can also be chilled allows you to treat your migraine both ways. The pack featured above is filled with a mixture of grains, herbs and flowers and can be secured to your neck or head with the looped ends.
"My Bed Buddy Hot/Cold Pack was an absolute lifesaver for me in 'the migraine days.' I still swear by it… Best $7 I ever spent!" Ami Ceresi said.
Buy the Bed Buddy Hot/Cold Pack for $9.99 from Bed Bath & Beyond.
2. Shades App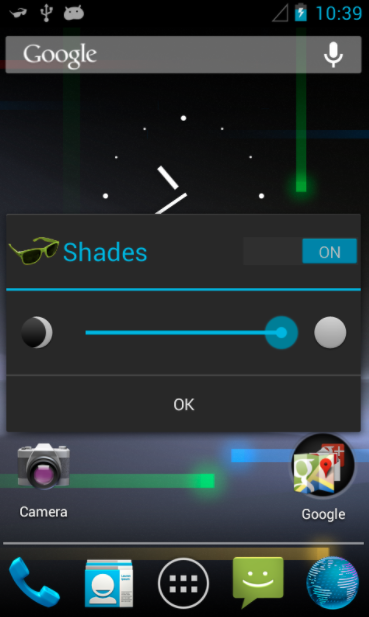 When a migraine hits, looking at your bright phone or laptop screen can be excruciating. Shades is an app that allows you to make your screen darker but still visible if you need to use your device.
"There's an app on smartphones and computers called Shades that lowers brightness on your phone and still lets you use them when you have a migraine," Kourtney Kennedy explained. "It's the most important app on my phone, as it allows me to still be able to use my phone when I otherwise wouldn't be able to look at the screen."
Download Shades for free from Google Play and for $0.99 from iTunes.
3. Eye Mask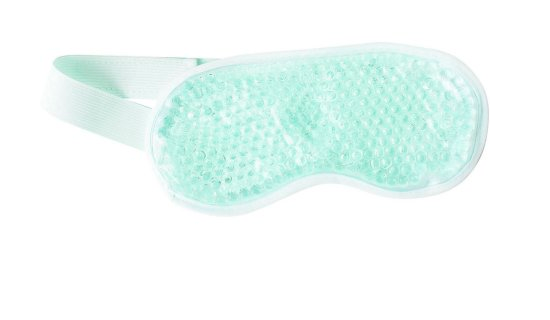 Eye masks do double-duty: They block out painful light, and if you find a style that can be heated or chilled, offer soothing pain relief.
"My eye mask. It can be frozen or heated and I usually apply it on my forehead or the base of my neck. It is also great to block out lights if you are dealing with an increase in light sensitivity. I actually have two, that way one is always cold," Mahala Howard recommended.
Buy the eye mask featured above for $12.99 from Walmart.
aid.
4. Mygrastick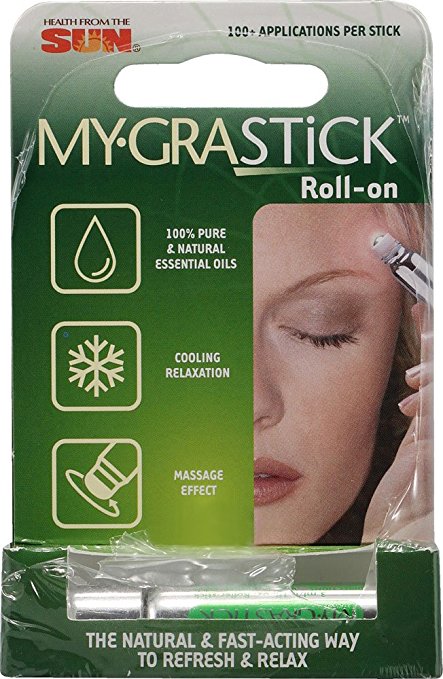 Mygrastick contains a mixture of peppermint and lavender essential oils that are meant to provide a cool, refreshing sensation when rolled onto pressure points.
"It's pure peppermint and lavender oil in a tiny roll-on applicator. A little goes a long way. When used in conjunction with your other migraine go-to treatments, it helps," Elouise Seymour said.
Buy Mygrastick for $9.19 from Amazon.
5. JASON Cooling Minerals & Tea Tree Muscle Pain Therapy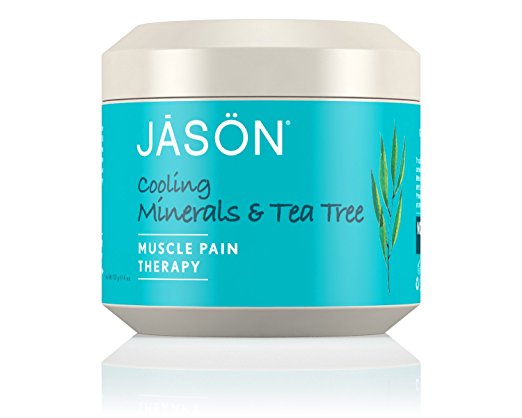 This cooling balm works to relax tight muscles and provide a soothing sensation.
"When a migraine strikes, I break out my jar of JASON Cooling Minerals & Tea Tree Muscle Pain Therapy. I get extremely feverish when I have a migraine and this seems to work better to cool me down than a regular ice pack," Jenny Washington said. "I have applied to it my forehead, cheeks (avoiding my eyes) and sometimes even applied it to my scalp."
Buy JASON Cooling Minerals & Tea Tree Muscle Pain Therapy for $24.99 from Amazon.
6. Migraine Buddy App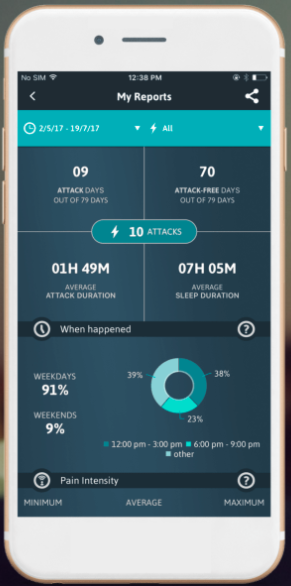 It's not always easy to figure out exactly what's triggering your migraines and what treatments are helping. Migraine Buddy can help you keep track of everything related to your migraines, from how long they last to the intensity of the pain to what might have triggered it.
"I use the Migraine Buddy app on my phone to record my migraines. It's in-depth and gives stats on what the triggers are, what I experience, when and where it happens, how often and what helps relieve them," Anj Heidi Jamieson said. "It's been really useful and the information I give is available to those studying migraines."
Download Migraine Buddy for free from iTunes and Google Play.
7. Sunglasses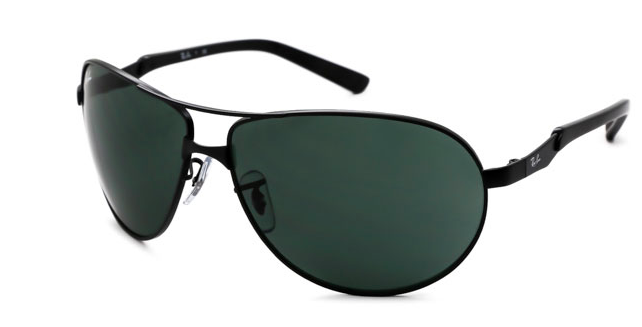 With light being a common migraine sensitivity, sunglasses are many migraineurs' best friend. Sunglasses are a personal choice, so you'll likely want to try many styles to find what works best for you. Some find that tinted lenses (or more specifically, precision tinted lenses) in colors like brown or pink help block out painful light the best; others may find that certain shapes, like aviators, work better than others. There are even sunglasses designed specifically for migraineurs.
"Sunglasses have done more for me than any rescue med has," said Marie Aprile.
"Sunglasses — they don't help as such, but can sometimes make it bearable until I can lie down in darkness," agreed Tamara Epps.
Buy the sunglasses featured above for $105 from SmartBuyGlasses.
8. ThermiPaq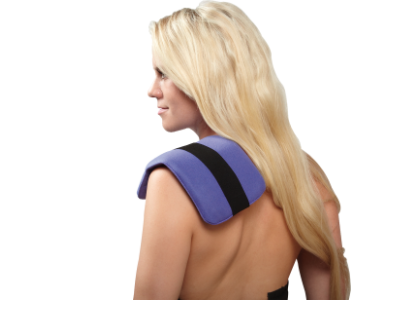 Heat up the ThermiPaq in the microwave or chill it in the freezer, and mold it around your neck or head while the heat and cold are released slowly.
"I absolutely love my ThermiPaq — it is either cold from the freezer or you can warm it in the microwave and it holds its temperature longer than typical 'gel' packs because it is made with clay!" Eileen Howard explained. "It also sort of 'molds' easily to my head and stays put better without having to always be strapped on with the velcro strap. You can reuse them over and over too, so one lasts almost indefinitely!"
Buy the ThermiPaq for $15.75 from Carex.
9. Saje Peppermint Halo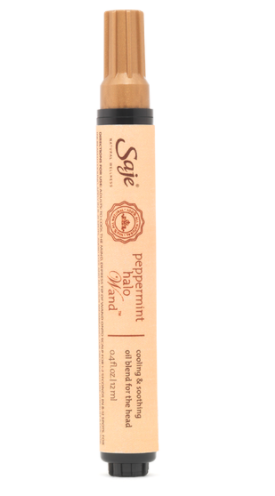 This balm is applied to the scalp via a "wand" applicator, providing a cooling blend of peppermint, lavender and rosemary. Users may find that it helps relieve pressure.
"I put Saje's Peppermint Halo around my head at my hairline then I'm off to bed to sleep it off," said Robyn Laycock.
"I put it on my hairline near my temples and anywhere it hurts. Only thing that works," said Shanleigh Rice.
Buy Saje Peppermint Oil for $26.95 from Saje.
10. Migraine Hat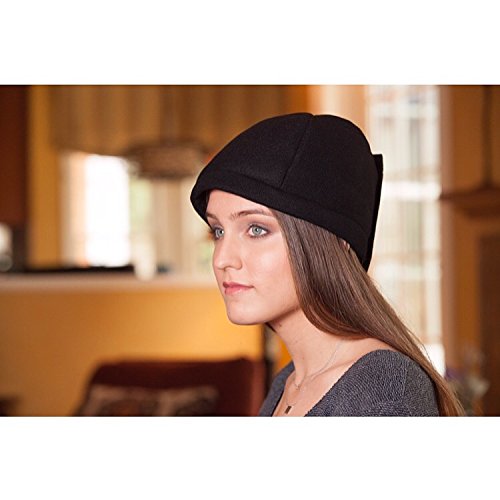 A migraine hat is essentially a beanie with built-in ice packs, making it easier to secure the cold temperatures to your head and even go out while still treating your migraine.
"I have three Migraine Hats in my freezer," Kharissa Thorne said.
Buy the migraine hat featured above for $29.99 from Amazon.
11. Blackout Curtains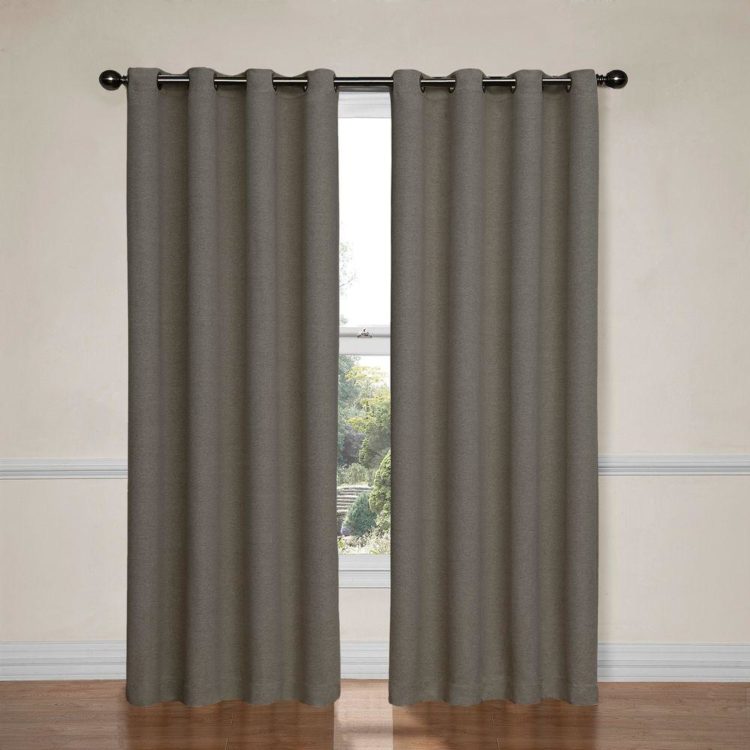 Heading to bed to escape light and sound and attempt to sleep off your migraine is inevitable sometimes. On those days, blackout curtains that make your room extra dark can help you feel more comfortable even if it's the middle of the day.
"Blackout curtains! They make staying in bed waaaay easier, especially when your side of the house gets the most sun," said Erin Rosser.
Buy the blackout curtains featured above for $19.89 from Home Depot.
12. Bamboo Pillow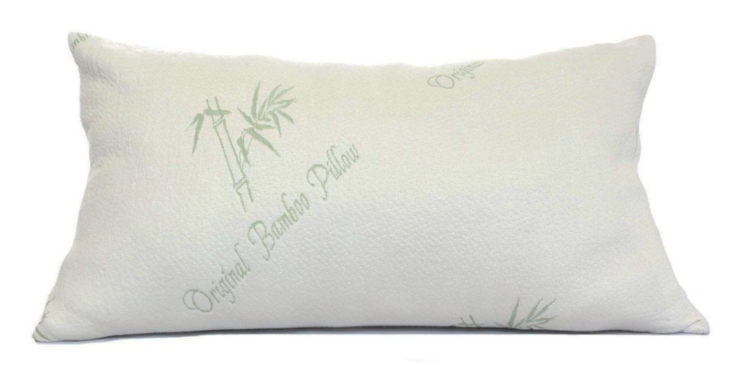 When moving or resting your head in the wrong way leads to more pain and discomfort, a supportive pillow is a must. Bamboo pillows aren't actually filled with bamboo, but rather shredded memory foam that can be fluffed up depending on your preference.
"A bamboo pillow. It's very firm and padded… it keeps my head elevated just right, and helps support my neck from cramping," said Tiffany Leonard.
Buy the bamboo pillow featured above for $14.99 from Amazon.
Have a product you love? let us know in the comments below.
Originally published: October 24, 2017