How a Rescue Dog Reminded Me I'm Worthy of a Future, Even With Chronic Illness
---
It can be incredibly difficult to make big life decisions as an adult with daily (and unpredictable) head pain. Things like marriage, starting a family, cross-continental moves or even switching career paths seem out of reach and shrouded in indiscernible hieroglyphics. You get to a point where you don't even recognize yourself or your life anymore. Chronic pain can be quite the thief in that way.
But aside from the substantial pangs of betrayal one may feel from their body, there can also be a hefty scoop of self-loathing that ends up on your plate as you watch the world living what seems like their best life. You may feel stuck, unable to commit to anything even as fleeting as a mid-week happy hour. This type of wallowing is slippery and all-consuming. It also creates a domino effect. Cobalt-colored sadness knocks down the domino of doubt, which in turn collapses into the domino of emptiness. And before you know it, you feel broken beyond repair. You become that hollowed tree amidst a burgeoning emerald forest, wrinkling from the inside out.
If this is how you feel right now, you are not alone. I've been in a perpetual funk for the last two years despite my conscious and daily efforts to find the positive amidst the wreckage. Some days are better than others, but I often find myself analyzing my current levels of happiness (which are overshadowed by my chronic pain) against years where my health sparkled. But that's a dangerous game when you are a professional patient, living in and out of a hospital gown. Like it or not, no moment will ever live up to those standards, so it's better to drop the comparisons and view each day as its own narrative.
So where does that leave me? It leads to the dog currently nestled on my right thigh – his small head, perfectly still, as he sleeps in the shape of a browned, fuzzy peach. I can feel his heartbeat, like light taps on a snare drum pulsing against the cool leather couch. Not long ago, my partner and I decided it was finally the right time for us to get a dog. For some people, this decision seems like a no-brainer – a dog is not a child, Kat, you might be saying to yourself. And I understand your perspective. But for a household whose daily happenings revolve around my functioning at ~60 percent (on my good days), this was a game-changing decision for us. It needed to happen at the right time, so it could be cared for and loved like the way we wanted.
Enter: Doxon the dachshund. He's 4 years old and resembles a miniature fox, with a puffy, multicolor lion's mane for good measure. Due to past trauma, he can be overwhelmed by new situations and people (honestly, who isn't?), particularly males. But once he feels safe, prepare for a floodgate of kisses, toothy grins and tail wags so epic his entire backside slides diagonally across the hardwood floor.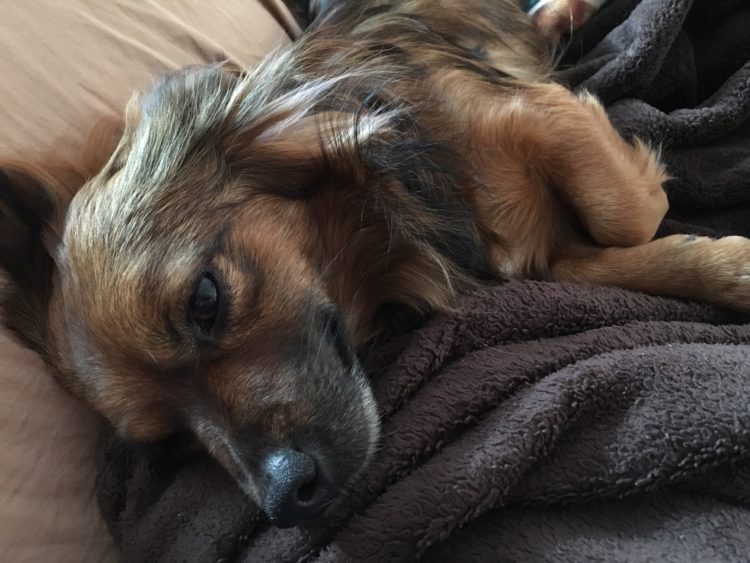 Adopting Dox has cracked open my world in the best way possible. Every negative crevice in my body has been coated with a new sheen of happy. Everything feels right and how it should be all of a sudden. I feel safe. His affectionate and playful persona remind me I am worthy of moving forward with my life, and that it's OK to make big decisions without truly knowing how each day will work out.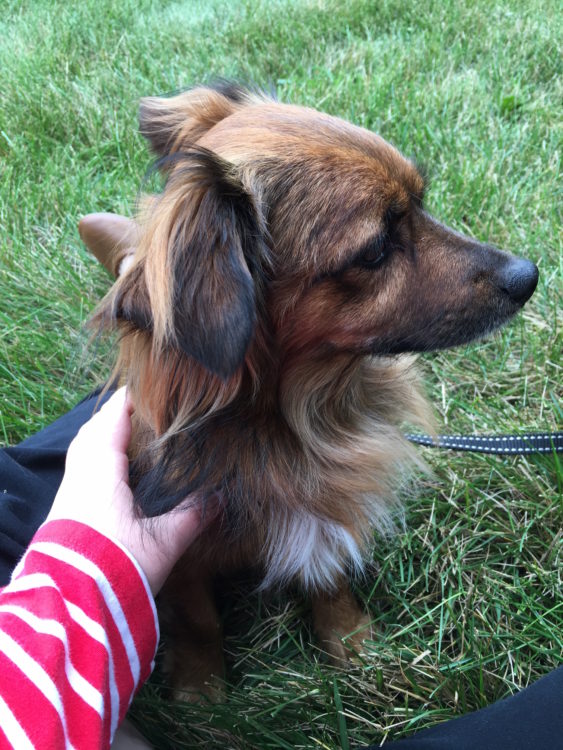 He's also taught me that being healthy doesn't make you immune to uncertainty, just like being sick doesn't make you immune to joy. So my hope for you, just as it has been for me, is that you find your Doxon in the world. May you meet the animal, the person or the place that lifts you up off the ground when you cannot even fathom the sky. You're worthy of it.
We want to hear your story. Become a Mighty contributor here.