Miscarriage: A Different Kind of Loss
---
Loss is a difficult truth to navigate. When we lose someone we loved, we can feel emotions we aren't normally accustomed to feeling. Every feeling, like pieces of a puzzle, are part of the grieving process to heal. Grief is an undeniable fact of life, but that doesn't make it easier. When we lose, we can experience this full range of emotion, sometimes all at once. We are human, and whether we realize it or not, how we perceive and experience loss can define how we move forward. Little by little, we always move forward, though not before feeling helpless.
At eight weeks pregnant, my husband and I were faced with a different kind of loss than we'd experienced before. This loss was a reality that one in six pregnancies face. Where there was a heartbeat two weeks earlier, there was no longer a sign of life. We had loved this little speck we saw on the screen, but it was no longer growing. My body had begun creating the space for our baby, but something wasn't right. Everything changed, and our hopes were dashed.
There's a level of taboo when it comes to pregnancy loss, which is something I can't quite grasp. I understand it's a private kind of grief and that not everyone wants to get up and share their experience — but opening yourself up to support can allow all kinds of light into your life that help you heal. The fact that pregnancy loss is common provides a certain level of comfort to those experiencing it. I know of many women — friends and family members — who have endured a loss like ours. Different ages of mothers and babies, and different lives are gone with sometimes no reason.
After the confirming ultrasound, my husband and I got into our car to drive home. It was a dreary day that happened to match our emotion: cold, pale white skies, bitter air. We sat, for a moment, processing, silent. He tapped my arm and pointed through the windshield to a cardinal sitting on a tree branch. Neither of us could believe our eyes. During the height of winter in Texas, this wasn't something we would have ordinarily seen. It sat on its branch, just long enough for me to take a picture, then flew off.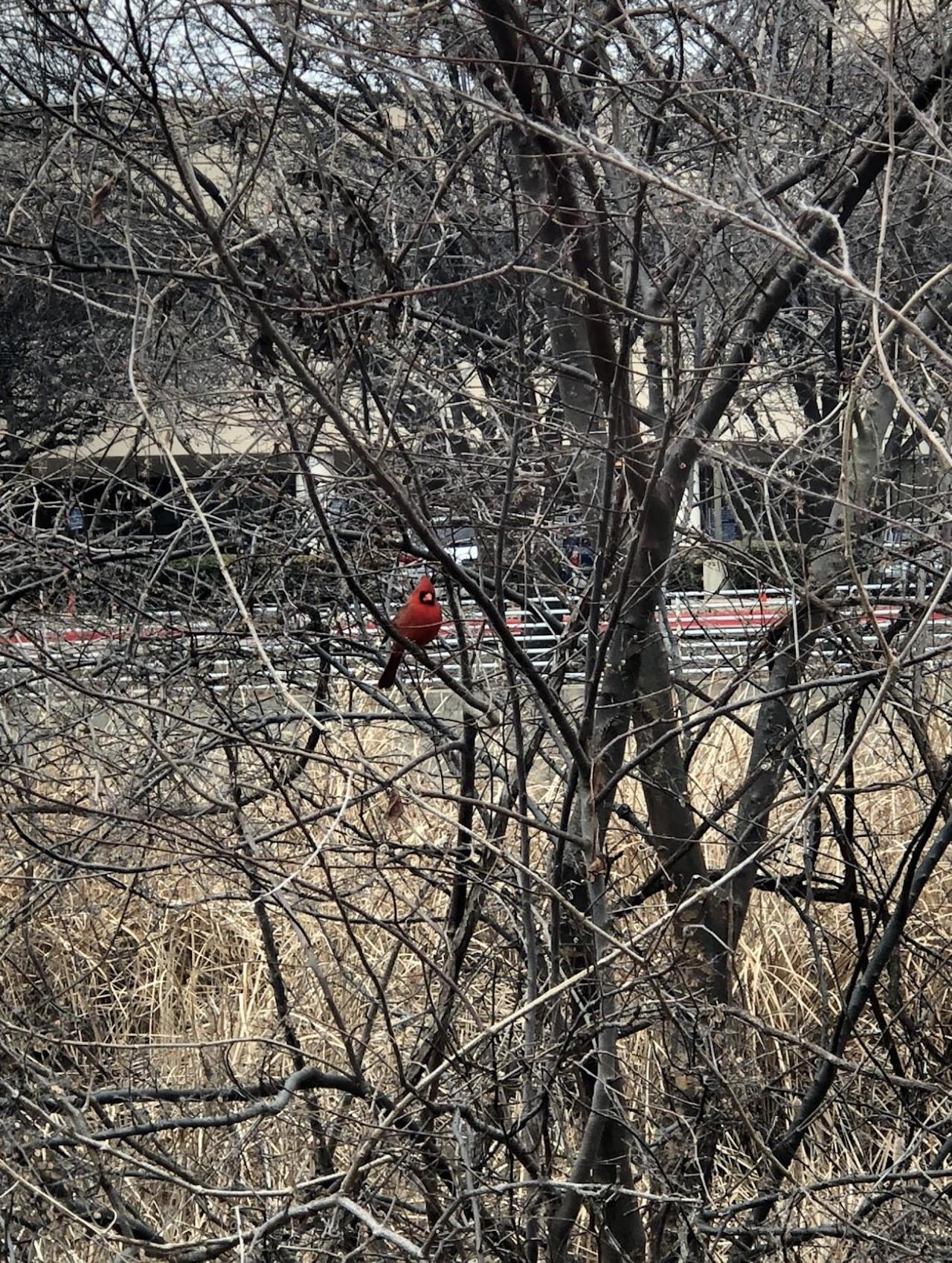 It was the bold, beautiful sign we needed — a sign that support comes in so many forms and can always be found, sometimes where and when you least expect it. It was a moment we will never forget because in that moment we felt a level of relief amidst the loss — a sense that things will be OK, no matter what.
As time passes, a sense of normalcy has returned. I know it will continue to get better and easier as time goes on. Feelings of sadness will come and go, as they do with any loss. Although we didn't have the chance to meet this baby, we opened ourselves up to a future with them in it. We embraced it, shared the joy with our parents and a few close friends and thought about what life would be like with a new baby in it. We knew loss was a possibility in the back of our minds, but it was swept away in emotion and excitement. Despite me never feeling the baby growing inside of me, it was, and where there was that excitement, there was now an emptiness.
"I don't know how to handle this," I remember telling my friend. "With support," she had said, matter-of-factly, and she was right — support is how we have navigated this loss. We have held on to support, in all forms.
My husband and I hold on to that cardinal we saw. We hold onto each other for support and our family and friends who help us through it just by being there. I hold on to the countless stories I've heard of women going on to have healthy pregnancies after a miscarriage. We have no reason to believe I won't be one of those women myself someday. Someday this pain will all be another memory and hopefully just a hurdle for us. For now, we are getting through it, and thankful to have support when we feel we need it. It's never easy, but I also hold on to hope that it will worth it.
We want to hear your story. Become a Mighty contributor here.