27 Pieces of Advice That Have Actually Helped People With Mood Disorders
---
Mood disorders, which affect about 20.9 million Americans in a given year, can often be isolating because of the stigma attached to them. And offers of unhelpful (and many times unsolicited) advice on how to cope can leave people feeling more misunderstood, and without the help they need.
So, we partnered with the Depression and Bipolar Support Alliance (DBSA) to ask people who live with mood disorders to share pieces of advice they've actually found to be helpful.
Here's what they had to say:
1. "You don't have to live in constant antagonism with your mood disorders. You don't have to view your mood disorder as something wrong with you or something hindering your life that needs to be fixed. Once you start to view your mood disorder as a part of who you are that cannot be changed, then you can start an open conversation with yourself about it." — Grace P.
2. "Become self-aware of your feelings, triggers and how your environment affects you. Knowing yourself, I find, gives you more control over your bipolar diagnosis." — Bonnie M.
3. "Stay connected. Do not allow yourself to become isolated, alone and swimming about deep inside your own head all the time. There are people out there who can support you and anchor you in a meaningful reality." — Samuel R.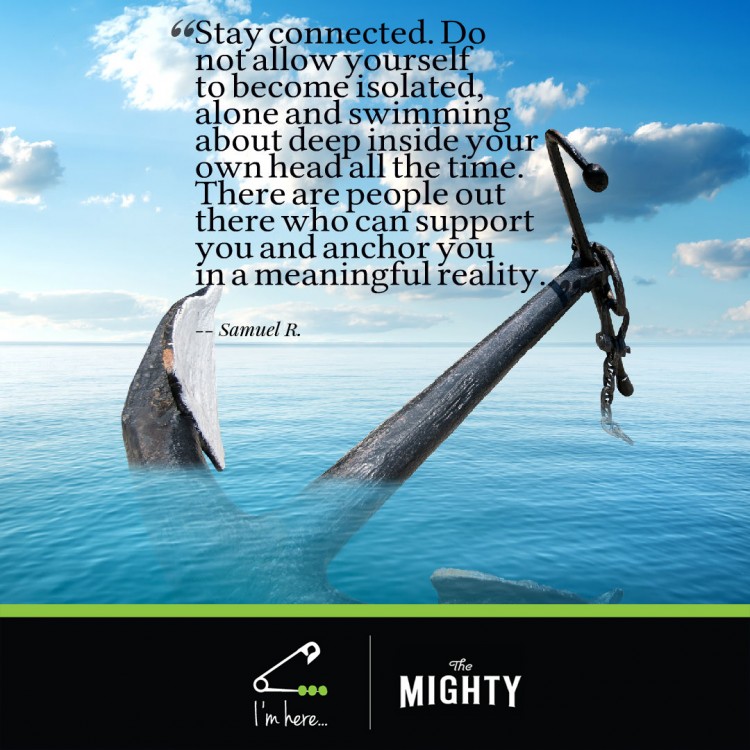 4. "Don't let the depression rob you of the joys of life." — Lisa H.
5. "One day at a time, especially when things seem to be at their worst." — Mary S.
6. "I feel like this today. Tomorrow is new day." — Sandi B.Y.
7. "It's OK to sleep a whole day, really. It's OK to just not do anything." — Alexandra V.
8. "Don't be too hard on yourself. Nobody can make you feel inferior without your consent." –Shauna S.
9. "It's not weak to ask for help." — Becki B.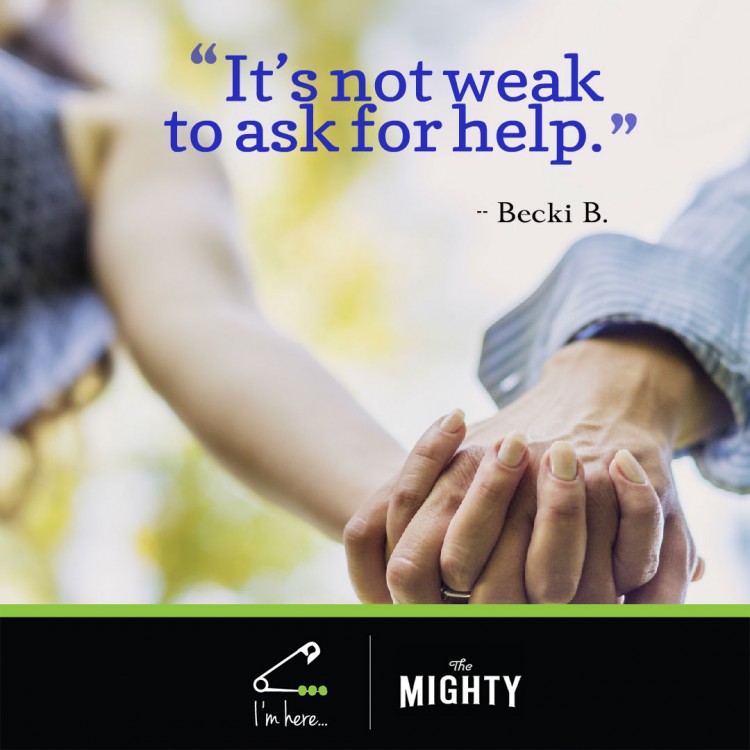 10. "It's OK to blow off a day and rest/reset. It's not the end of the world to take a day. The world will still be there tomorrow." — Joy M. A.
11. "Look after yourself first." — Louise G.
12. "Learn to accept your diagnosis." — Jennifer P.
13. "Remember everything is temporary. This too shall pass." — Jennifer G.
14. "It is not wrong for you to have a brain that operates differently than others. Your experiences are not wrong. They are valid and deserved to be heard." — Nicole V.L.M.
15. "Reward yourself for what you accomplish or successfully handled every day." — Kirstie H. C.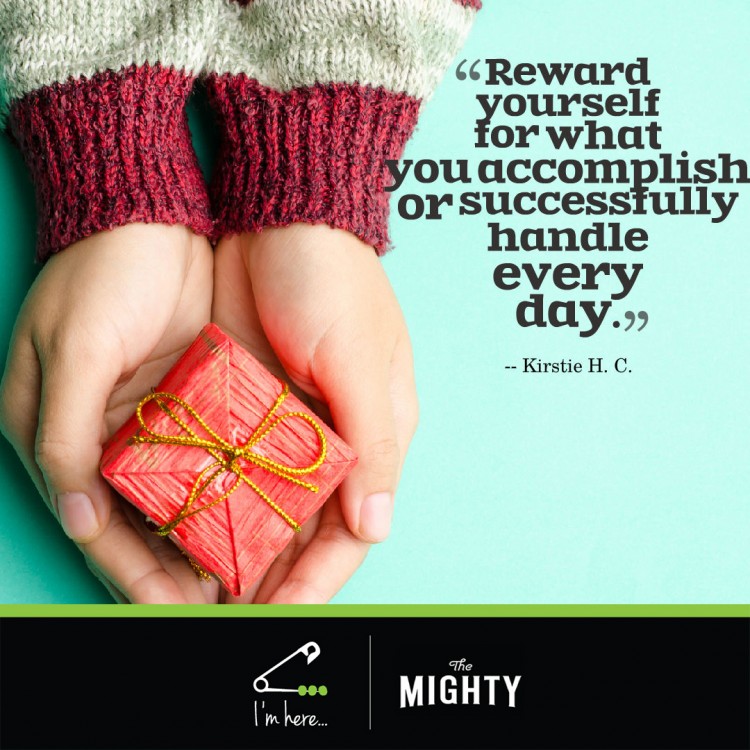 16. "When you think you're losing control or are overwhelmed by your racing thoughts, concentrate on being 'grounded.' Sit with at least two feet on the ground and try to focus on how each individual part of your body feels. Start with your toes, how they feel on the ground under them and go all the way up to your hair. Much like a meditation." — Patrick M.
17. "Be prepared to never be 100 percent, but always strive to live in the moment." — Stefanie J.
18. "Don't fight it. Accept where you are at." — Dianne P.
19. "Be honest and real about how you are feeling to your therapists." — Chris M.
20. "Keep up with doctor/therapy appointments and focus on what works best for yourself." –Victoria P.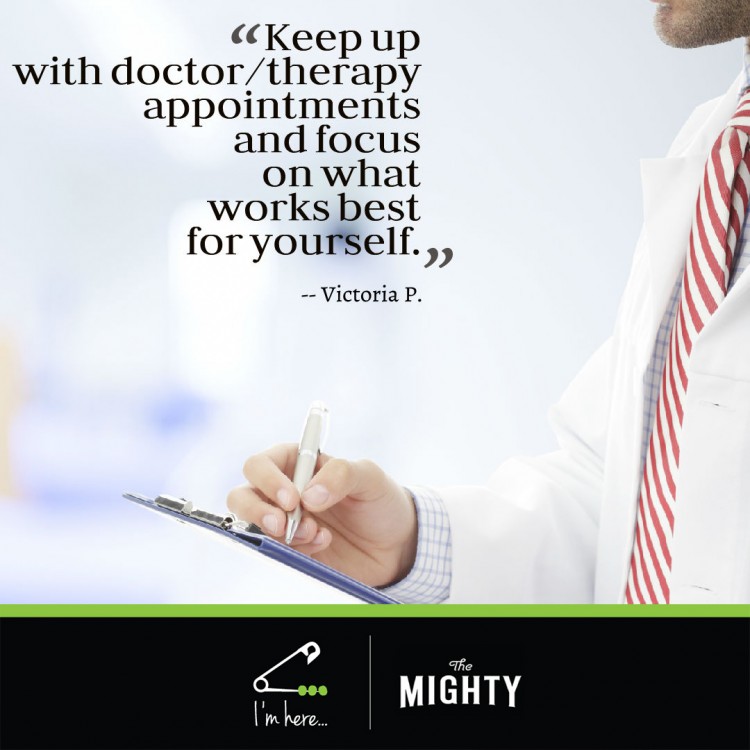 21. "Stop worrying about society's perceived thoughts about you as a person with a mood disorder. They are not living your life, they don't know what's best for you and therefore their opinion means squat." — Belinda Z.
22. "Educate yourself on your illness and never be defined by a diagnosis. Ultimately, it's up to you. Everyone has a cross to bear." — Jodie S.
23. "Remember it's not your fault." — John G.
24. "You need to forget the word 'should.' It creates the worst feelings about yourself." — Prue W.
25. "It's OK to have your feelings." — Lisa F.
26. "Stand up for yourself." — Kari S.
27. "As cliché as it sounds, you are not alone. You will hear that statement more than any other throughout your struggle and, although you may not believe it now, it is completely true." –Jacob M.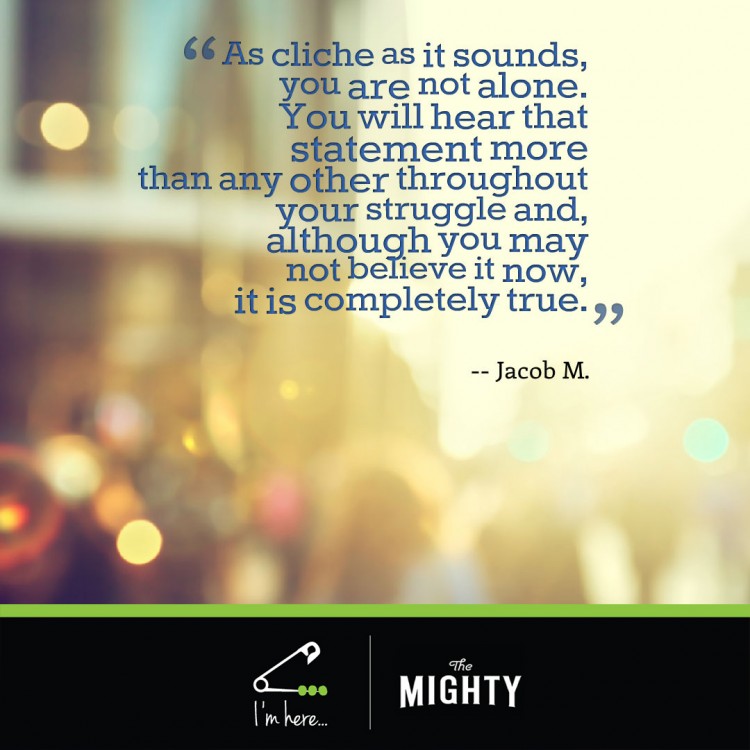 To learn more about DBSA's "I'm Here" campaign, click here.
I'm here… is a program brought to you by DBSA made possible through the support of Rebecca's Dream® Foundation.