A Letter to the Word No One Likes to Hear From Doctors
---
Dear "Interesting,"
Yes, Interesting, you're not the word people like to hear from their doctors. You fit in with "Rare," "Hmmm," "Exceptional" and "Will have to look into."
So why, Interesting, must you be with me? I have a diagnosis of leber's hereditary optic neuropathy (LHON)? That itself is Interesting, but I also didn't follow the way it typically develops. Of course. So Interesting within Interesting. I lost my vision in my left eye when I was 20. Typically, the other eye is affected and loses central vision, but I've remain stable for more 10 years, which is Rare.
When I went back to the neurologist for other problems, he stated, "I already diagnosed you." Within a week I heard, "It's Unlikely that you have LHON and multiple sclerosis (MS)" and then, "Yes, you definitely have both." Interesting.
It's Unfathomable that my first son was stillborn after a normal pregnancy. It's Unfortunate that it took me awhile to get pregnant both times.
It was Unforeseen that I had a MS relapse after my son, Reece, was born. My vision deteriorated, and I became legally blind months later.
Yes, Coincidentally, there's some kind of connection among all my medical ailments, but my condition is too Rare for any answers.
Now, Reece has been diagnosed with autism, which is Ironic because LHON been connected to sensory issues. It's all too Complicated.
I may not visually see everything, but above all, I know Reece and I aren't just Interesting. We're Special.
Sometimes I wish you would try out Normal, Interesting. (Or simply, Easier.) I would love to meet Cure.
Sincerely,
Marci Belk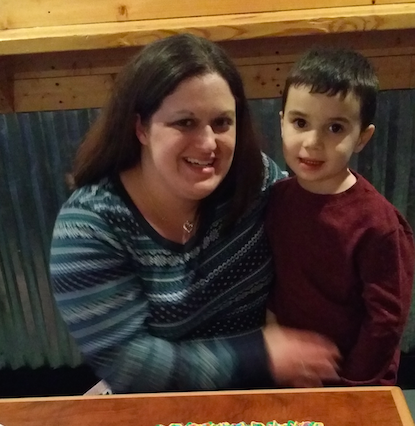 The Mighty is asking its readers the following: If you could write a letter to the disability or disease you (or a loved one) face, what would you say to it? If you'd like to participate, please send a blog post to community@themighty.com. Please  include a photo for the piece, a photo of yourself and 1-2 sentence bio.
Want to end the stigma around disability? Like us on Facebook.
And sign up for what we hope will be your favorite thing to read at night.