Jamie-Lynn Sigler Shares the 'Guilt' of Making Choices You Don't Want to as a Mom With MS
---
If you've ever had to make a tough parenting decision because of your illness, you may have found yourself dealing with similar emotions as Jamie-Lynn Sigler.
The "Sopranos" actress, who went public with her multiple sclerosis in 2016 (14 years after her diagnosis), shared an Instagram post Thursday night for all the other parents out there with MS or anything that causes them to make choices they "didn't necessarily want to." She explained that she would have to stop breastfeeding soon so she can start using her medications again and said the toll of two kids wasn't easy and she needs some help:
What sucks is that I live with a disease that makes decisions for me a lot, and with breastfeeding I took SUCH pride that I was able to do something really awesome with this body that I am constantly at war with. This little guys tummy is struggling with the formula, and I KNOW we will both be fine, but I'm emotionally having to deal with the guilt and sadness that is coming along with weaning us both off this magical time.
She also asked for advice from her "fellow mommies" on how to make this easier.
Read her full post below:
She later posted an Instagram story thanking everyone for sharing their advice.
"I'm hormonal and tired and I really felt such a sense of love and community from all of you… and also, I know I am so lucky to have carried my babies and been able to BF at all," she wrote. "I'm excited now for this next chapter of what my life has in store as I get my wellness in peak condition for my family and myself."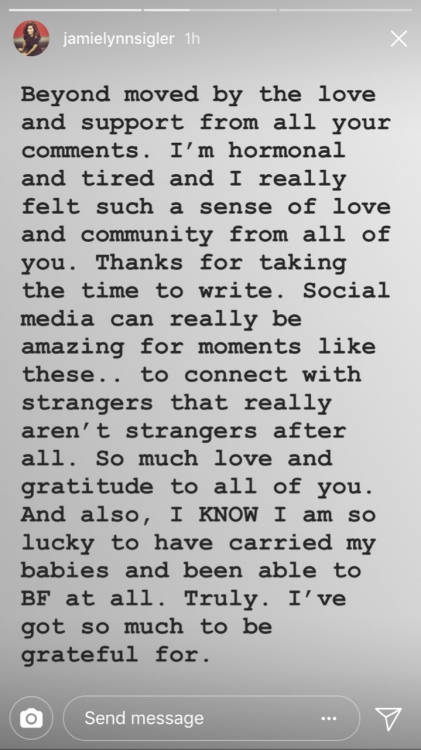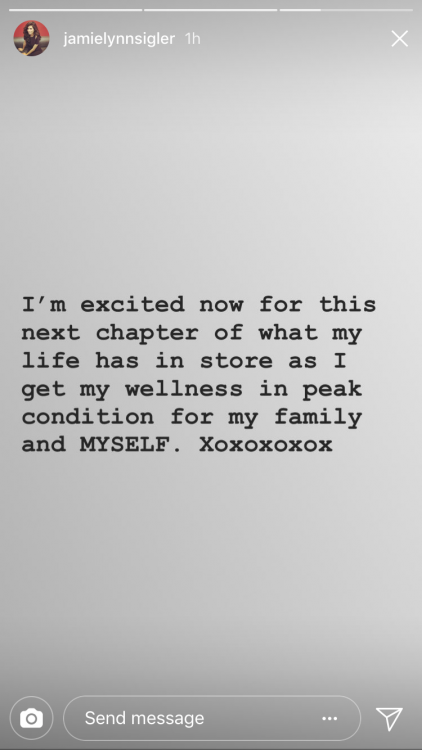 Sigler gave birth to her son, Jack, in January, with husband Cutter Dykstra. Their first son, Beau, is 4 years old. MS is not believed to affect fertility, and in fact studies have shown pregnancy reduces the number of MS relapses, according to the National MS Society. Relapse rates tend to rise in the first three to six months postpartum.
Originally published: April 6, 2018