Children's Picture Book 'Some Days' Depicts Chronically Ill Parenthood
---
Chronic illness can affect a lot of major moments in a person's life, from getting through school to finding methods to manage symptoms while at work. Finding ways to take care of ourselves can be a hard enough task for spoonies — I know I still have not mastered this. Chronically ill parents and other types of caregivers deal with the extra challenge of not only taking care of themselves but caring for others as well.
Writer Julie A. Stamm, who has multiple sclerosis, is one of many people who navigate parenthood and living with chronic illness. Last February, Stamm released a children's picture book "Some Days," which tells the story of a boy Wyatt and his mom Anne, who has multiple sclerosis (MS) like Stamm. In an interview with BKReader, Stamm said that "each page in the book is based on a day" that her son and her experienced.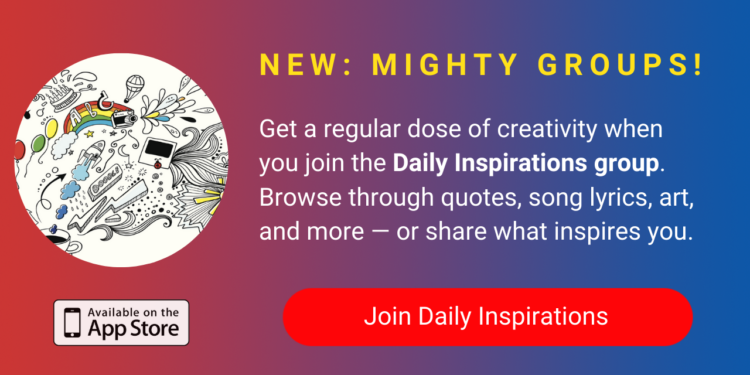 This children's picture book is told from Wyatt's point of view, and he shares what he and his mother do. With equal enthusiasm, Wyatt shares both the "big" things that they do, like going to an amusement park, and activities they do to help his mom manage her MS symptoms. For example, and mother-son team like go on "air conditioner missions" where they find cold shops when it is hot out. Many people with chronic illness can probably relate to trying to avoid the heat to manage flares.
In "Some Days," the mom's journey with chronic illness is depicted as a fact of life instead of a weakness or hindrance. Wyatt said that on days when his mom's MS symptoms flare, "she has to use her superpowers to battle her MS." It is refreshing to see a non-chronically ill character in a children's book recognize just how hard chronic illness warriors need to fight to get through days when our symptoms just want to make us rest. People with chronic illness are strong, even if we do not want to be superheroes as we deal with our health.
While this is not necessarily unrealistic, Wyatt's optimism at times gives a sense that he does not yet understand how debilitating symptoms from chronic diseases in general can be. It seems like his mother may be protecting her young son, which other parents can probably relate to. For example, when Anne goes to the hospital, she declares Wyatt's hug and kiss as "the best medicine of all!"A lot of chronically ill people try to make sure others are OK even if we are exhausted. The mom in this story seems to do this when her son Wyatt greets her.
This book does a good job of depicting that, while chronic illness symptoms can feel like a daily battle, a lot of us still have responsibilities and we find ways to cope. As much as having endless help when we are sick would be great, it is not realistic for most of us. Anne's role of being a mother does not stop because she needs a break to rest. Instead, she finds ways to still make her son Wyatt happy while not pushing herself too much.
"Some Days" is a great children's picture book for anyone trying to help kids understand what chronically ill parents go through on a daily basis. It is all the more special that the child in this story, Wyatt, helps readers understand that chronically ill parents like his mom Anne are superheroes.
For more information on "Some Days," visit the book's website.
Illustration by Sean J. Laven