3 Athletes With Multiple Sclerosis to Watch for at the Paralympics
---
The closing ceremonies you may have caught on TV last month did not actually signify the end of the 2018 Winter Games in PyeongChang, South Korea. That's because on March 8, an entirely new competition will begin: the Paralympics, or the Olympics for athletes with disabilities. To qualify for the Paralympics, athletes must have a disability that belongs to at least one of 10 eligible "types" (for example, hypertonia, impaired muscle power or ataxia), as well as meet the minimum disability criteria. Athletes are also evaluated in previous competitions and/or by a classification panel. Then, eligible athletes are placed into a "sport class" so they are competing against others with similar disabilities.
Among the competitors this year will be the three athletes with multiple sclerosis (MS) — which is perfect timing, considering March is Multiple Sclerosis Awareness Month. Watch for these dedicated athletes on the slopes and in the rink in PyeongChang, and remember you're all warriors for tackling life while battling MS.
1. Cecile Hernandez-Cervellon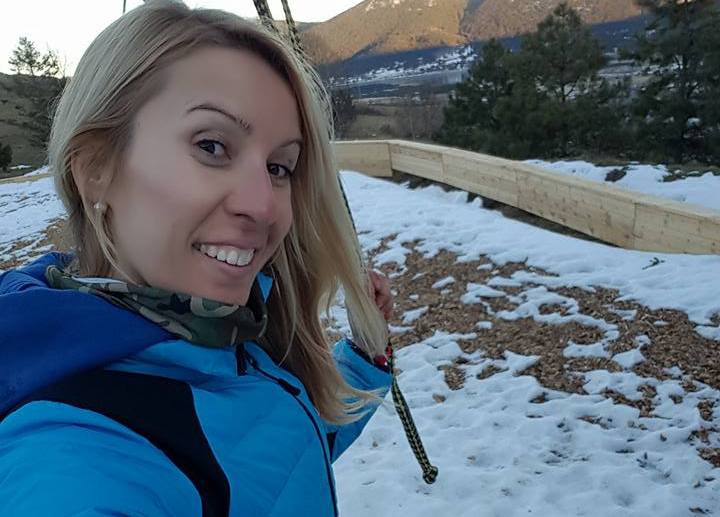 French para snowboarder Cecile Hernandez-Cervellon was a BMX rider before her MS diagnosis in 2002. The 43-year-old picked up snowboarding because it gave her a similar sensation to BMX. She won a silver medal in para snowboarding at the 2014 Sochi games, bumping the U.S.'s Amy Purdy to third place in an upset.
In PyeongChang, she'll be competing after recovering from a foot injury she sustained last May that forced her into a cast for 11 weeks.
"I want to inspire not just disabled people. Before 2002 I was abled, and my life changed. I want to prove if your life changes, you can have goals. You can smile, you can be strong," she said.
2. Danelle Umstead
American Danelle Umstead was already a Paralympian when she was diagnosed with MS. She lost her sight due to retinitis pigmentosa at 13 years old, and began skiing in 2000 at age 29. Shortly after winning two bronze medals in skiing (downhill and super combined) at the 2010 Vancouver Paralympic games, she discovered she had MS. She went on to win a bronze medal in super combined in the 2014 Sochi games and will be competing in downhill, slalom, giant slalom, super-G and super combined skiing in PyeongChang.
Her husband competes with her as her guide (a position he's held since 2008), and she has a service dog who also accompanies her to the Games.
"I had to learn how to walk again [after my MS diagnosis]… I had to learn how to ski again," Umstead told CNN. "It put a big wrench in our skiing career, but it put a big strength in our love, and my trust and all that my husband has to offer."
3. Hugh Nibloe
Our workplace for the next week #wwcc2015 #TeamScotland pic.twitter.com/YrQZ63xUk6

— Hugh Nibloe (@shug9) February 5, 2015
Hugh Nibloe will make his Paralympics debut in PyeongChang, where he will be a member of Great Britain's wheelchair curling team.
A former rugby player, Nibloe said he had trouble coping after his MS diagnosis 12 years ago at 24 years old and had difficulty leaving the house. He said he was "scared to go anywhere" and scared to even watch sports, but that all changed when he took up curling in 2012.
"It's been more of a rollercoaster than a smooth ride but that dream is always there, you always work hard and once you get back up you just keep going," he said. "What has always stuck with me is not having any regrets. Don't sit there thinking what you could have done or should have done. It was always about trying and keeping working hard."
Originally published: March 7, 2018