Going Through the Stages of Grief With Progressive MS
---
16 years ago I was diagnosed with relapse remitting multiple sclerosis (MS). Last summer I received a new diagnosis of secondary progressive MS. To me the stages of grief are confusing when applying them to MS. I think that is because it is an ongoing process rather than a specific incident; the cycle just keeps on going. It's like you're on a hamster wheel of grief that never ends. You get over one thing like your diagnosis, and then, bam, you're given a new, worse diagnosis so the cycle starts all over again.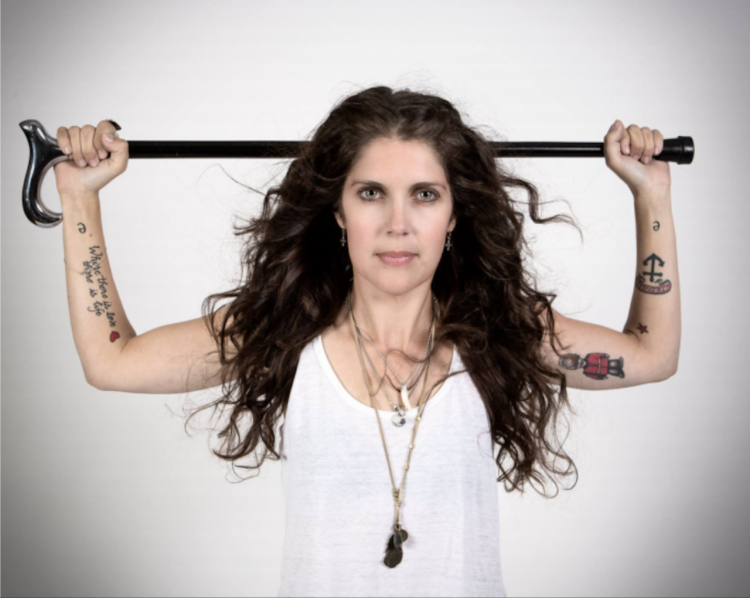 I received my initial diagnosis days after my baby girl turned 1. I was 28 years old, and it was a year after I'd experienced my first symptoms of not being able to feel hot and cold water while showering. I'd put that down to having had a ferociously fast natural birth where my daughter arrived in the world less than three hours after my waters broke in my kitchen. We'd driven to the hospital, I'd got set up in a room, taken a shower and pow, she had arrived. I mean, that would be enough to make anyone's skin go numb, surely…
Stage One: Denial
When I was diagnosed I was unable to feel my right arm or move my right fingers. I'd always wanted to become a mom, and having a 1-year-old I couldn't carry, bathe or change her diaper made me desperate. She didn't understand and I couldn't stand it. I went to the hospital for a week for treatment and a month or so after, success, I got approximately 90 percent feeling back. I could properly parent her again! Within a few months, I was pregnant with her brother. I was completely in denial about the MS and hadn't done research to discover if MS was genetic. I remember not wanting to know because if I did, I might be forced to make a decision and possibly not have a second child. All I knew was I had to have another baby and luckily her perfect brother came along, happy and healthy.
Interestingly, denial is something that has come and gone for me. Due to the nature of relapse remitting MS, there have been times when I've felt good and times I've felt bad. Until I was diagnosed with progressive MS that just gets worse and worse, there's never really been a solid time to need to accept the diagnosis.
Stage Two: Anger
As with the denial phase, anger has come and gone in my life with regards to my journey living with MS. It hadn't been much of an issue for me up until the last few years. I'd had scary times of being terribly fatigued and dealt with the fear of losing my sight, but I've always been relatively positive. Recently though, with the new diagnosis of progressive MS, that has changed.
I'm unable to walk any distance at all without two crutches, so I use a wheelchair most of the time. I find it hard to type; I have a hard time lying down and getting up; and moving from standing to sitting and back again is like moving mountains. I play a dance with incontinence, trying to predict when nature is going to call and if I wait until it calls it can often be too late. Now that I'm dealing with this, I find myself truly angry. I'm frustrated and always wondering what I've done wrong. I'm in my early 40s. It's a hard place to be and one I work every day to try and let go.
Stage Three: Bargaining
For me, bargaining presented itself early on in the form that I would dedicate my life to helping others with MS. I devoted myself to MS through my love of yoga and volunteering with the National MS Society. I trained as a yoga teacher specializing in teaching people with MS, offered teacher trainings for the NMSS and at local studios and also taught yoga classes for people with MS. I was also an ambassador for the NMSS SF North Bay, and did their warm-ups at the annual NMSS Walk two years in a row. My partner set up a Bike MS team that has raised close to $75,000 for the society and I ran a rest-stop for several years to support the intrepid riders. Sadly for me, this bargaining wasn't enough and after a few years I was forced to quit due to not being physically able to teach or stand anymore.
Stage Four: Depression
Not being able to teach yoga anymore lead to depression, as did the demise of my marriage. My ex couldn't handle having a sick wife. Some people can't. I wasn't the person he married. It was time for me to figure out something else. I partly handled my depression with medication, taking more and more as situations arose. Recently though I've stopped taking my anti-depressants, which is perhaps allowing me to experience more of the next stage in the grief process: acceptance. Who knows?
Stage Five: Acceptance
Some people didn't understand why I was getting a divorce with two small children and a disease. But I had accepted I had a disease and somehow found the strength to be a single mom. Happily for me, with huge support from family and friends, I followed my heart and became a middle school teacher who could teach from a chair, and met a man who fell in love with me knowing everything about my illness.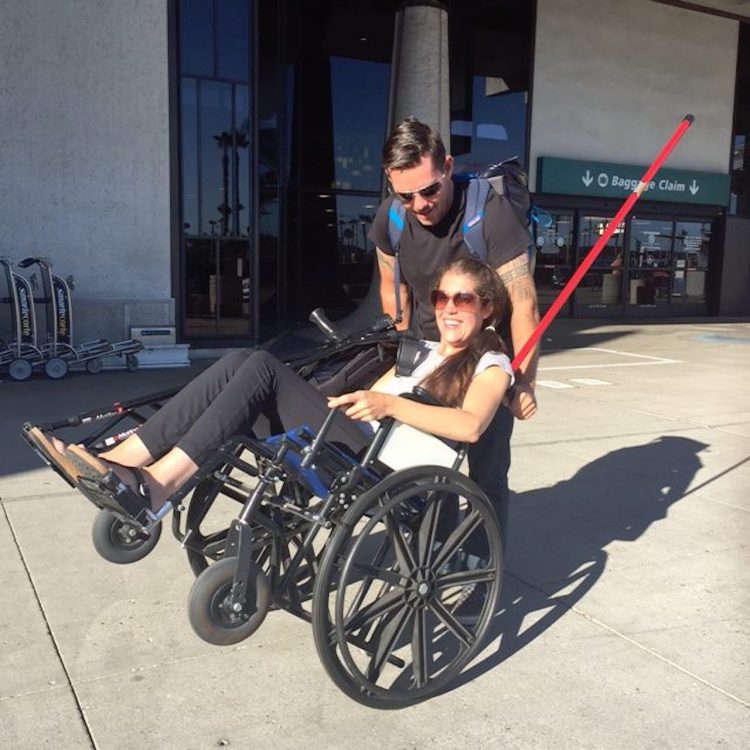 However, in dealing with this new, more aggressive and unforgiving form of MS, acceptance is the stage I cannot seem to get my head around. I can't shake the feeling that by accepting it I am somehow giving up and letting the disease win. I feel as though if I'm not fighting, I'm inviting my body to deteriorate.
I find it so hard to accept that I may never walk, dance, run, skip or play again. And that is why I think that five stages of grief don't fit neatly with a disease that is always changing. Perhaps it should be renamed the Hamster Wheel of Grief…
We want to hear your story. Become a Mighty contributor here.