Dear United Airlines Employee Who Saw an Overwhelmed Mom and Actually Did Something
---
Dear United Airlines employee at Yeager Airport in West Virginia,
I was waiting at the airport desk with a preschooler, carrying a backpack, a baby in a stroller, two large suitcases, a handbag and a carry-on when I found out my flight to Washington Dulles in Virginia had been delayed. I saw you look at me with all my baggage and two girls and smile apologetically. I admire the way you kept calm as I freaked out because I was worried I'd miss my international flight from Dulles to Frankfurt.
When I told you my baby had an appointment for a muscle biopsy in Germany, you did everything you could to find me a flight from any nearby state to get me there in time. I haven't forgotten that.
I watched you as you called different airlines and different airports with a genuine look of concern on your face, trying desperately to find me a flight. Although you couldn't find me one, I want to say thank you for doing everything in your power.
Thank you for being genuinely concerned.
Thank you for checking me in a day in advance to make my life easier.
Thank you for giving your colleague that look when she told me I had two extra pounds in my suitcase.
Thank you for the Dulles meal vouchers.
After your job was done you told me, "I will ask my mother to pray for you, she has an open connection with The Lord." Thank you for that.
Thank you for giving a sweaty, flushed and scared mom a much needed hug.
Thank you for making my day and reinforcing my faith in humanity, but most of all thank you for being you.
You have no idea how much you helped me.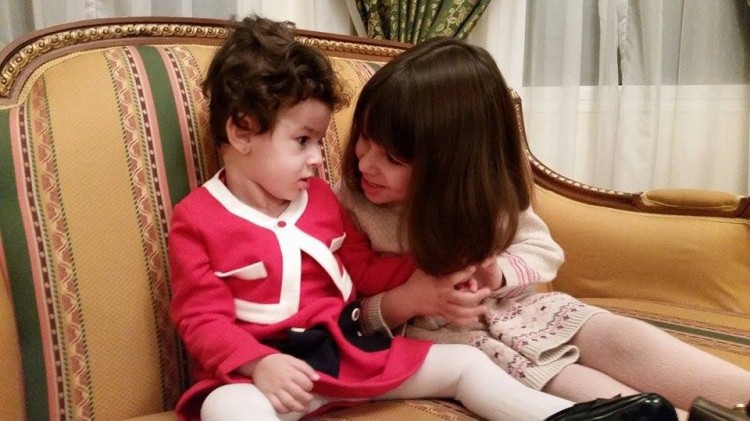 For all of February, The Mighty is asking its readers the following: Describe the moment a stranger — or someone you don't know very well — showed you or a loved one incredible love. No gesture is too small! If you'd like to participate, please send a blog post to community@themighty.com. Please  include a photo for the piece, a photo of yourself and 1-2 sentence bio.
Want to end the stigma around disability? Like us on Facebook.
And sign up for what we hope will be your favorite thing to read at night.
Originally published: February 3, 2015