The Doctor's Words That Flipped My Perspective on My Son's Disorder
---
July 4th weekend always starts off with a bang of some sort, usually fireworks. For my family, though, the bang of Independence Day weekend 2011 was the crumbling of our world as we learned that whatever was wrong with our precious 18-month-old son Andrew would be lifelong, life-altering and likely life-ending.
The weekend was a blur of needles, blood vials, consults, stethoscopes and aching bones from pacing hospital floors. My heart broke with each needle that pierced into my sweet baby's body. During our final hours in the PICU, we were told Andrew's blood would be sent out to three different labs for a myriad of tests. 
As I sat there feeling the fear of losing my son engulfing my heart, my mind reeled from realizations and visions of things no parent should ever have to consider. I wondered how in the world I'd ever be able to leave that hospital room and walk forward in life knowing my child, the part of my heart I wear outside my body, would likely live a life of pain, both physical and emotional, before he's taken from me. Then his attending physician spoke the words that flipped my whole perspective: "He's here now, and he's happy."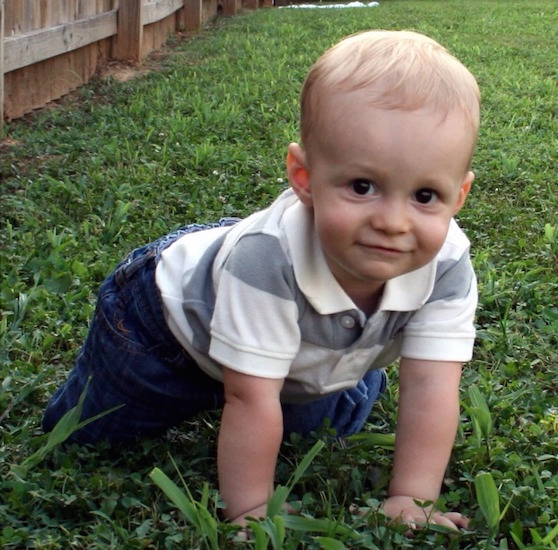 At first I was taken aback. I didn't like what those words implied. I tried to brush them off, but they never truly left my mind. Even now, four years and the diagnosis we were most afraid of later, they bounce around my head whenever I think to the future and the darker times it holds. "He's here now, and he's happy." It's the phrase that snaps me back into the light. That simple sentiment reminds me this little boy needs me to appreciate today. Right here, right now is all any of us has. I cannot — I will not — spend what precious time I have with this boy drowning in the unjustness of what's to come. I don't want to miss the blessings of today — the giggles a falling tower of Legos brings, the awe of hearing him read his first whole sentences, the sweet smell of his head when I'm carrying him up the stairs. I'd miss all of that if I allowed myself to wallow in anticipatory grief.
In 1 Thessalonians 5, Paul tells us to "Rejoice always, pray continually, give thanks in all circumstances." Giving thanks for Duchenne? How do I do that when the disease is breaking my son's body down? By remembering those words: — "He's here now, and he's happy" — and falling on my knees in gratitude to God for this child, for this day, for these blessings. To get to have Andrew for even a few years? How lucky am I!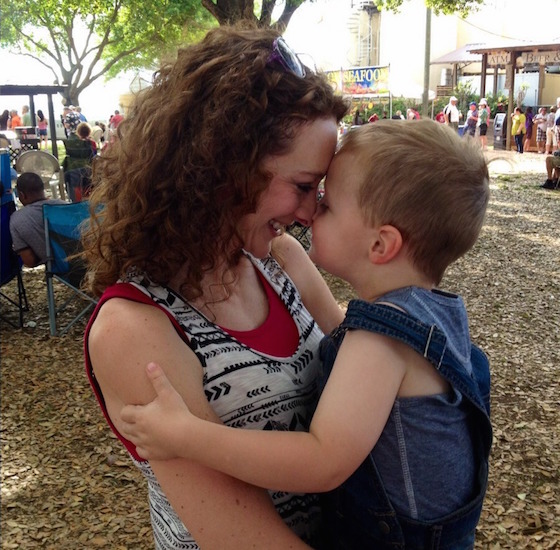 Follow this journey on Homemade Tater Tot.
The Mighty is asking the following: Describe a moment when you were at a hospital and a medical staffer, fellow patient or a stranger made a comment that stayed with you. How did you respond to it? If you'd like to participate, please send a blog post to community@themighty.com. Please include a photo for the piece, a photo of yourself and 1-2 sentence bio. Check out our Share Your Story page for more about our submission guidelines.
Originally published: September 3, 2015