This Young Man Just Found Out His Life Expectancy May Have Doubled
---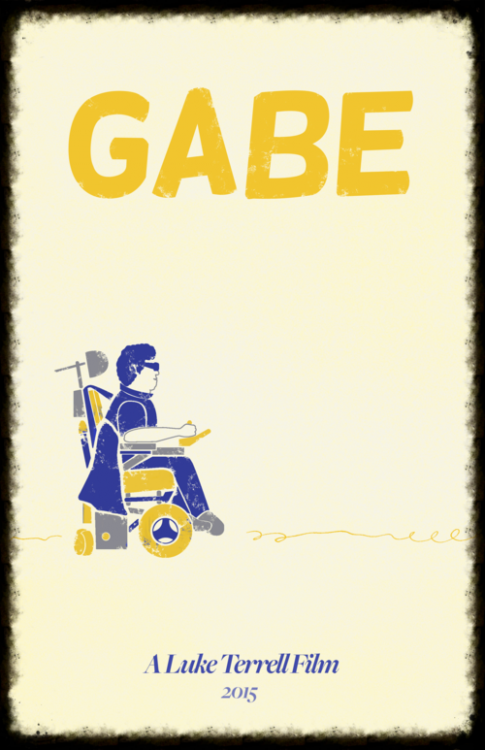 When Gabe Weil was diagnosed with Duchenne muscular dystrophy, doctors said he most likely wouldn't live past 25. The genetic disorder led to progressive muscle deterioration and weakness; Weil began using a wheelchair at age 10 and required a full-time caretaker.
"I can't stand up. I can't move my arms. Just to breathe requires effort," Weil says in video below. "When I was 15, my heart stopped and I nearly died."
Despite a bleak prognosis, he set out to graduate college — in December 2013, he earned a degree from Washington University in St. Louis.
Right around that time, doctors told Weil he'd been misdiagnosed — they now estimated he'd live into his 50s. For the first time, Weil had to think about his longterm future. What would he do with his prolonged life? 
Weil's journey is now subject to an upcoming documentary — "GABE." You can watch the exclusive trailer above.
"GABE" is directed by Luke Terrell, a 23-year-old from Chicago, who first met Weil when he volunteered to be his notetaker and tutor in their junior year of college. Terrell knew immediately their relationship would extend past class — the two became quick best friends. The young director set out to help tell Weil's story.
"Every interaction with Gabe, especially early on, left a deep imprint on me. The way in which Gabe navigates the world, both physically and emotionally, is so different from what I knew," Terrell told The Mighty in an email. "It forced me to reevaluate my life philosophy and develop an intense appreciation for time."
Terrell hopes sharing his friend's story will help people unfamiliar with the disability community realize that we are all humans.
"Stereotypes exist for one reason only: a lack of exposure," Terrell told The Mighty. "Gabe is not someone who wants pity. He has passions and interests. He has dreams."
Weil doesn't consider himself a hero, but Terrell disagrees. He says the reaction to the film so far, particularly from people living with muscular dystrophy, has been inspiring. Make sure you check out the first "GABE" trailer above.
"I'm just a guy trying to figure out my purpose in life," he says in the clip. We're certainly excited to see where he ends up.
The film is almost complete and filmmakers have recently launched a Kickstarter campaign for finishing costs.  You can learn more about the film on its website and also on Facebook.
Want to end the stigma around disability? Like us on Facebook.
And sign up for what we hope will be your favorite thing to read at night.
Originally published: March 9, 2015