15 New Year's Resolutions From People With OCD
---
For those who live with obsessive compulsive disorder (OCD), the illness can be a moment stealer. Whether it's from performing compulsions or managing intrusive thoughts, completing tasks or staying in the moment can be difficult. But there's hope for people who live with OCD, and the new year is a great time to talk about just that.
The International OCD Foundation gathered these messages of hope — asking its community what their resolution is for the new year. Hopefully some of these can inspire you in your own goals.
Here's what they're hoping for in 2016:
1. "My resolution is to keep my eye on the prize. A life free of fear and mandates. One where I can go wherever I wish without any worries of being contaminated. A life in which I can provide my children with socially rich experiences. I will continue to work this year, step by step, towards my goal." — Wendy Quiroz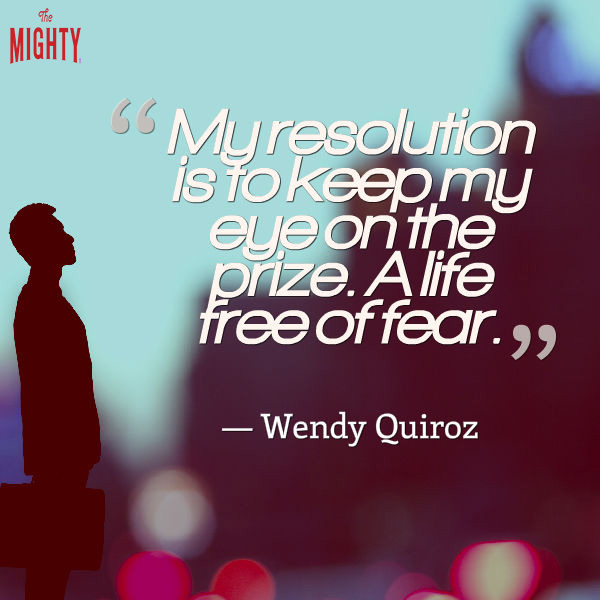 2. "This year my biggest goal is to try and not allow the rituals to paralyze me when it comes to parenting my 2-year-old. Parks and public bathrooms are two of my huge trigger points, so this year I want to be able to slowly start to conquer." — Becca Gramuglia via Instagram
3. "My resolution is to not let my OCD hold me back from enjoying my first overseas holiday." — Stephanie Lyon via Twitter
4. "My resolution is to keep taking risks and doing exposures, but also to be more forgiving of myself when I have slips and ritualize." — Morgan R via Twitter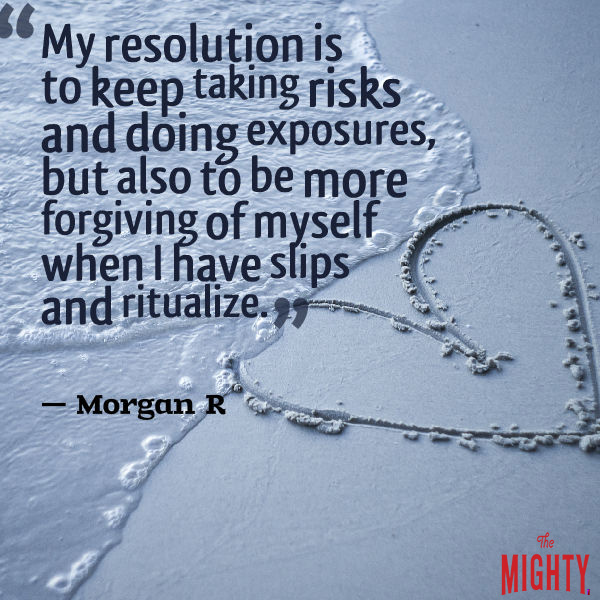 5. "Not keeping our brand new place 'safe.' So often when I'm at a new place, or in this case, moving into a new home, I have the urge to do extra rituals to keep the place clean or 'uncontaminated.' It's my goal to not do that this year and instead to 'contaminate' this bungalow as quick as possible." — Elizabeth McIngvale-Cegelski, IOCDF Spokesperson
6. "Less misunderstanding, less stigma and more awareness." — Gang Zheng
7. "My New Year's resolution is to accept the transient nature of life and all it encompasses, use that as learning tool, accept it and the feelings attached, and use these experiences to help myself and others." — Richelle Leah
8. "I want to continue speaking out about OCD and educate people about what OCD really is, and what it's not. Even in the mental health professional community, so many people still do not truly understand the illness." — Elizabeth McIngvale-Cegelski, IOCDF Spokesperson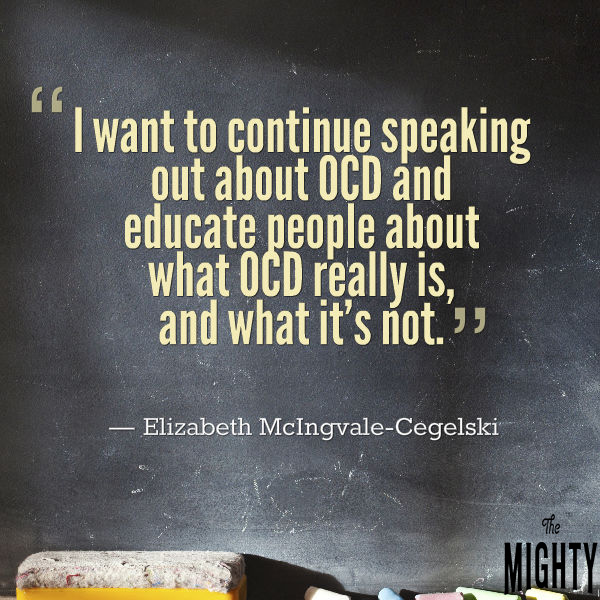 9. "OCD treatment is all encompassing. It has an impact on every facet of your life. And once you're functioning while managing the OCD, maintaining a certain level of mental health can be equally time consuming. My resolution is to see the balance in life, embrace the triumphs and mistakes without beating myself up and to be OK taking a few steps back if it means moving forward." –Ethan Smith, IOCDF Spokesperson
10. "My resolution is to help more people who have OCD! I have a lot of plans for my YouTube channel and blog." — Katlyn Nicole via Twitter
11. "Independence. What a great yet sometimes unreachable concept. Though — thanks to my treatment — I've been able to get back in charge of many everyday tasks, I still need help from my entourage to perform basic things. I dream of being independent. I dream of not having to see the tiredness in my family's faces each and every time I say, 'I can't do it on my own.' For this new year, I want more 'I-can-do-its' and less of this perpetuated childhood I was dragged into by my OCD." — Ro Vitale, IOCDF Spokesperson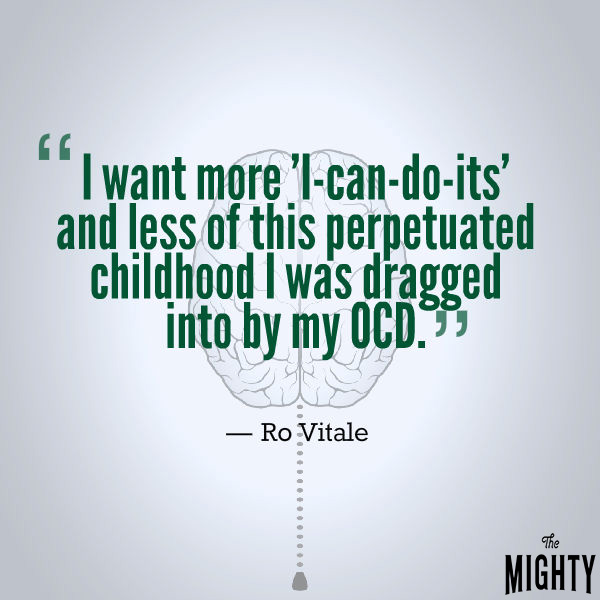 12. "My second resolution is to continue pushing myself towards wellbeing and happiness. I have many things to be thankful for. My wish is to keep taking risks in order to experience the beauty of this world. I know that I need to self-administer a daily dose of courage to be present and ready to share my creative advocacy with the public. This year, I would like to multiply that dose." —  Ro Vitale, IOCDF Spokesperson
13. "My resolution is to finally drive. I won't let my Pure O and my violent intrusive thoughts dictate my life anymore." — Josey Eloy Franco
14. "To not take my thoughts too seriously." — Collin Schuster
15. "My resolution for the new year is to live it moment by moment! OCD loves to taunt me with 'what if' questions about what might have happened in the past and what could happen in the future, and for years I allowed myself to fixate on both — at the expense of being present. Here's to making 2016 The Year of The Now!" — Jeff Bell, IOCDF spokesperson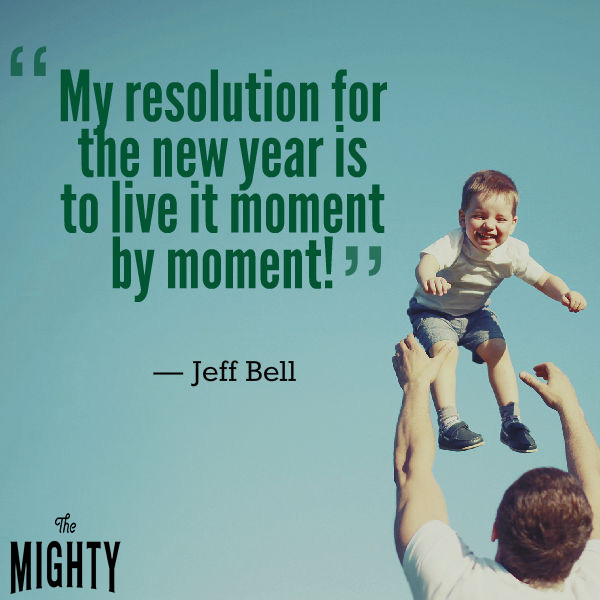 *Answers have been edited and shortened. 
Originally published: December 30, 2015