A Small Request to the People Who Pray for My Child With Special Needs
---
My daughter Emelyn's first year was probably the toughest emotionally. Suddenly my picturesque family portrait wasn't anything like I imagined — there's maybe a wheelchair or leg braces or facial dysmorphisms or who knows what. The thought brought me to tears on more than a few occasions.
Now, two years later, I roll my eyes at that picturesque family portrait for more than a few reasons. First, I'm so grateful to have connected with other families who also have children with special needs, and those families have some of the most beautiful family portraits I've ever seen. The presence of breathing machines or posturing or forearm crutches is not what I see — it's a family filled with love and hope that I see. Second, the thought that my family would be something I'd be sad or ashamed of still baffles me. Today, I count my blessings each and every day and will continue to do so no matter what comes next for our family.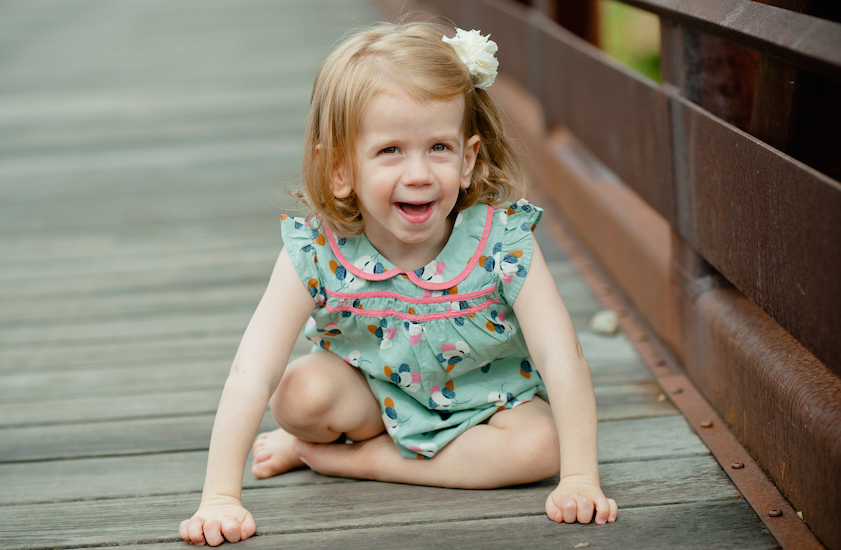 As I look back at that first year, I realize now I was still a stranger to the special needs world — to my own situation. I was still very much on the outside, in denial you might say, looking into a world that scared me. It wasn't "normal." I pitied myself. I felt sorry for my child and for her sister who would one day see her as a burden. I'm not sure what changed, but I'd like to think it was all those little Emelyn giggles brought to you by God Himself. I didn't one day wake up to this new perspective in my life, but I'm grateful my pity party didn't last too long.
Now, however, I become impatient with others who want to pity me. It's unfair, I know. They're outsiders, and it's impossible to understand when you're peeking into my life. It's probably why I took so long to share our journey publicly. It was a regular occurrence to share Emelyn's diagnosis and developmental delays, only to receive a somber and pitiful, "I'm so sorry," or "I'll pray for you," from the other person. It's not that I don't want someone's prayers. Emelyn is in my prayers every night, and I'm forever grateful to everyone, including perfect strangers, who also pray for her. But please don't pray for my child because you feel sorry for her.
Pray for her the same as you pray for our "normal" (insert lots of sarcasm here) child. Pray she grows strong and healthy, stays safe, is always loved and happy, and knows and loves God. Those, my friends, are all I ask from for you.
There's no need for pity. I can promise you that Emelyn doesn't feel sorry for herself. She finds herself to be quite funny, actually. And Emelyn's big sister, Aubrey, certainly doesn't see her little sister as a burden. To her, broccoli is a burden; her sister is the most important person in the world to her. I don't ever see that changing.
So, it's with my insider's view that I share my perspective on what I believe are God's unique blessings. The next time a friend, co-worker, family member or perfect stranger tells you about their child's unique challenge, whatever it might be, don't apologize or take pity on them. Lift them up and share in their hope and love for their child. Don't be afraid to ask questions. Ask about today. Ask about the future. Ask about ways to support their efforts. You don't need to pretend to understand or be in their shoes. We get it — you're on the outside looking in and we're grateful to have you as a supporter sharing our journey.
And the next time you see a family portrait that isn't a "normal" family, know that life may not be easy for that family, but it is a blessing nonetheless.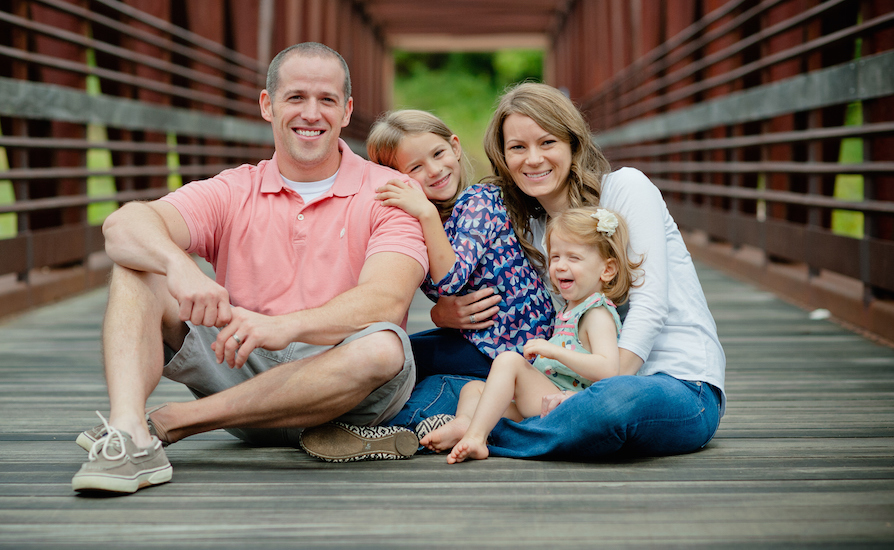 Follow this journey on Raising Emelyn Grace.
The Mighty is asking the following: What's one thing people might not know about your experience with disability and/or disease, and what would you say to teach them? If you'd like to participate, please send a blog post to community@themighty.com. Please include a photo for the piece, a photo of yourself and 1-2 sentence bio. Check out our Share Your Story page for more about our submission guidelines.