To the Person Who Called Me 'the World's Ugliest Woman' in a Viral Video
---
An anonymous person posted a video of Lizzie Velasquez and titled it, "The World's Ugliest Woman." It went viral. This is her response.
There is one question I've been asked many times: "If you could talk to the person who posted that awful video about you, what would you say?" My answers have ranged from wanting to scream "WHY ME?!" all the way to saying I would give you the biggest hug and thank you for one of the biggest blessings in my life. To have to process what I would say after that is leaving me at a loss for words.
I believe with every fiber in my being that you and I were meant to be in each other's lives. Mind you, I don't know your sex, I don't know your age and I don't know where you're from. At the end of the day, those are just facts. What I do know is that you have changed my life and the lives of people around the world.
I don't know what caused you to post the video of my 13-year-old self or what prompted you to type in such a strong title. I don't know what was going on in your life or if you had the encouragement of a group of friends while you were posting it. I want to tell you what was happening in my life when I accidentally found the video.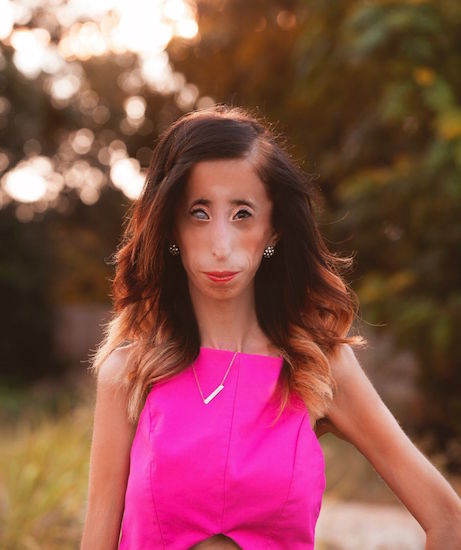 I was a 17-year-old high school student who desperately wanted one single thing: to fit in. Being a teenager in high school isn't easy. Add on looking totally different from your peers and you have me. There have been many ups and downs in my life, and I won't sugarcoat it when I say finding your video absolutely didn't crush me.
Every time I thought I might be pretty, or that I'd finally fit in, or that maybe having this syndrome isn't so bad — all of that was demolished as soon as I found your post. I read through the thousands of comments under the video in desperation of finding just one comment that stood up for me. Did I find one? No. I'm not telling you this to make you feel guilty; I'm telling you this as a reminder that on the day you uploaded that video, you probably didn't think I would find it.
Please believe me when I say finding that video felt like a curse at the time, but little did I know it was one of the biggest blessings in disguises I've ever had in my life.
Let's switch roles for a second. Let's say you have no idea who I am or where I'm from. Let's say you're struggling with self-confidence while you're a teen and one day you find a video that I posted about you. I just posted the video with an offensive title about you, but I didn't make any of the bad comments. Would you forgive me and just be mad at the people who said the world would be a better place without you?
I can keep going on about the tidal effect that happened after I found the video and all of the people it truly hurt besides me, but it's just not worth our time. Instead, I would like to let you know that I have forgiven you and all of the people who gave me tips on how to kill myself. I know, it feels harsh even typing those words.
With the help of my faith, my family and my friends, I've been able to get back up from feeling like I was dirt to somehow turning our first encounter into something that can help give hope to anyone who has been a victim of online bullying. It's hard for me to even say "victim" because that is not what I am. I am a person who had another person enter her journey in life in not the easiest of ways. 
I've found that often people hurt other people not because they want to harm them but because they are coming from a place of hurt themselves. If that was the case for you, I hope you've found a way to express your own pain in a way that doesn't hurt someone else. 
Let's fast forward nine years since you and I "met." This is the part where I say thank you. I look at all of the things I do and all of the people I come across as pieces to my bigger puzzle. Our piece was one of the stubborn ones; I couldn't find where it went, but I knew it belonged. Your piece fit perfectly into place when I realized the video you posted was the fuel to my fire.
Your video took me to the lowest of lows, but over time, it made me stronger than I ever could have imagined.
Your actions are what led me to learn how to pick myself back up again. This all brings me back to the original question. "If you could talk to the person who posted that awful video about you, what would you say?" My answer now would be simple. You are what started this life change for me. I guess it's true what they say — we all have a leader in us. As strange as it sounds, thank you for being the leader I never knew I needed.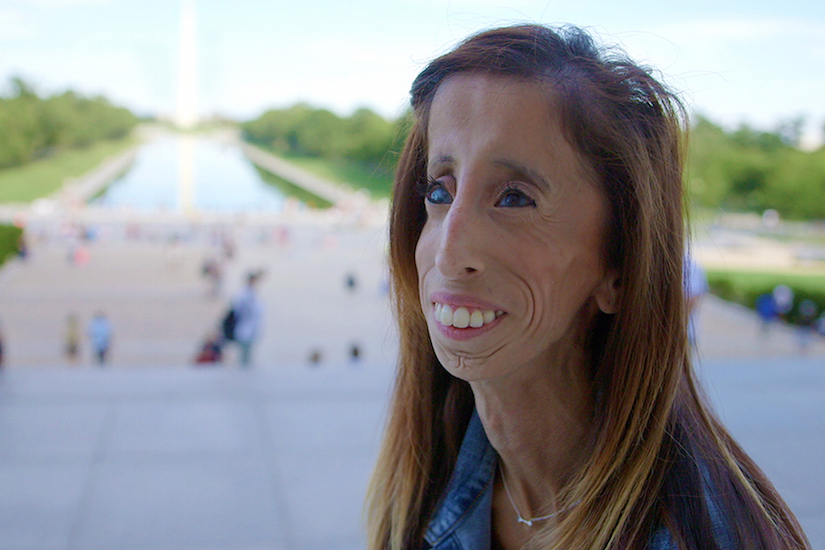 "A Brave Heart: The Lizzie Velasquez Story," director Sara Hirsh Bordo's documentary about Lizzie and her journey from bullying victim to motivational speaker and activist, will be released in select theaters September 25, along with a release on various on-demand platforms.
The Mighty is asking the following: Describe a moment you were met with extreme negativity or adversity related to your disability and/or disease (or a loved one's) and why you were proud of your response — or how you wish you could've responded. If you'd like to participate, please send a blog post to community@themighty.com. Please include a photo for the piece, a photo of yourself and 1-2 sentence bio. Check out our Share Your Story page for more about our submission guidelines.