How Two Strangers Reacted to My Chronically Ill Daughter's 'Food Celebration'
---
I encouraged my daughter to order all the items on the breakfast menu that sounded good. We were sitting on the end of an L-shaped bar at the local family restaurant, and soon the waitress brought strawberry waffles, potato pancakes, eggs with bacon, and biscuits with gravy. Our plan was for her to have one or two bites of each, then take it to go and let her graze the leftovers for a few days. Makanda's plates overflowed into my part of the bar, but that's OK because I just had coffee.
There were two more people seated to my right, and it was clearly a show when the waitress brought all of the food. Makanda was sporting a huge smiling, I had tears in my eyes, and the waitress was very proud of her offerings. The lady one seat over had a confused look on her face and commented to me, "You're going to bust her out of those size-two clothes." We both smiled at her comment and took turns telling our story.
Makanda had not had food like this for three years because she has been fighting pain, nausea and vomiting. We were having a food celebration today because she had just had a surgery called a median arcuate ligament (MAL) open release. Makanda was born with her diaphragm too low and this ligament, the MAL, was rubbing on her celiac artery and compressing it with breathing and eating. One day, December 10, 2013 to be exact, she started to vomit as if she had swallowed poison, retching and dry heaving if she just breathed in the wrong way.
We had searched for answers, seeing countless doctors, running countless tests and trying countless drugs to stop the pain and nausea. Makanda was a big, beautiful woman starting law school when the problem started; she lost 150 pounds over the next three years as we struggled to nourish her body.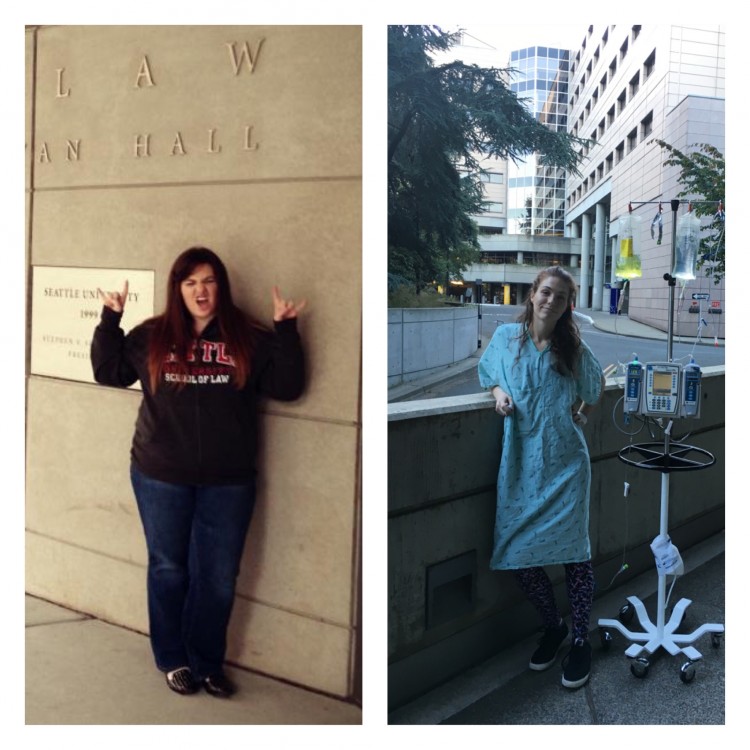 "So today she can eat again, and we are living it up!" I exclaimed to the waitress and the man and woman on my right. The woman seemed horrified that I would support weight gain and made several unsolicited nutritional recommendations. Her own issues with weight seemed to be coming through, and we didn't even engage. We had been living with life or death for so long, her worries seemed superficial to us.
We just continued to celebrate with each bite; we talked about the flavors she had missed and I cried tears of joy! I paid our bill, and Makanda apologized to me for costing so much. I cried again and told her it was worth every penny to share these moments of happiness.
After barely making a dent in the food, it was time to box it up and leave. We said our goodbyes to the two people who listened to our story and headed for the door. The waitress stopped and handed me a credit slip for our bill, telling me an anonymous person had paid the bill for us. I was stunned. I walked Makanda out to the car and got her situated, then went back in to the quiet man who had sat beside me through breakfast and told him thank you with tears in my eyes. He stood and hugged me and said, "Every year I try to do something nice for a stranger, and this year was almost over. Your story was worth waiting for."
Images via Contributor.
A version of this post originally appeared on Derailed.
We want to hear your story. Become a Mighty contributor here.
Originally published: January 25, 2017