The Sound I'll Never Get Used to as a Special Needs Mom
---
"Code blue, 7 south, room 21. Code blue, 7 south, room 21."
I look up in alarm as 10 staff members take off in a dead run down the hallway of the PICU.  The alarm continues to repeat the location as more staff members head that direction. I can hear the attending shouting orders to the nurses and residents. There's the distinct sound of a mother's cries amidst the cries of the alarm. 
I'll never get used to it. Somewhere down the hall, someone's child is fighting for his or her life. Somewhere, there is a mom praying her child will make it. Tears roll down my cheeks for her, because I've been there.  
My mind drifted back to just over a year ago, when my daughter, Abby, coded after her intubation tube kinked while she was sedated after a major surgery. My mom had been visiting. Abby was agitated, so I called the nurse to see if she could give her some additional medications. All of the sudden, her saturation levels started dropping quickly. Her thrashing around had caused the tube to kink, but we didn't know that at the time. I watched in disbelief as her saturation levels plummeted from the high 90s to "No Breath Detected" in a matter of seconds. The nurse began to bag her as she pushed the Code Blue button. The image of 15 staff members crowding the room to attend to my daughter will forever be sketched in my head.  
I recall backing out of the room in shock, never taking my eyes off of my beautiful little girl. I couldn't pray, I couldn't blink, I couldn't breathe. I noticed a young female resident with an unmistakable look of terror on her face. She stood in the back, nervously taking in the situation. I found out later that this was her first code. She will never forget my daughter. Abby was her first… sadly, her first of many.
I come back to the present as I realize the Code Blue alarm is still sounding its terrifying message. And I know that up and down the hallway, there are moms and dads just like me praying for the situation, but silently thanking God that it wasn't their child.  
This time.
Because, you see, parents like us — we live in the woods with our kids. They are never truly "out of the woods." We have just learned to find beauty in what the woods has to offer and make the best of it. And that is how you discover the joy in the journey.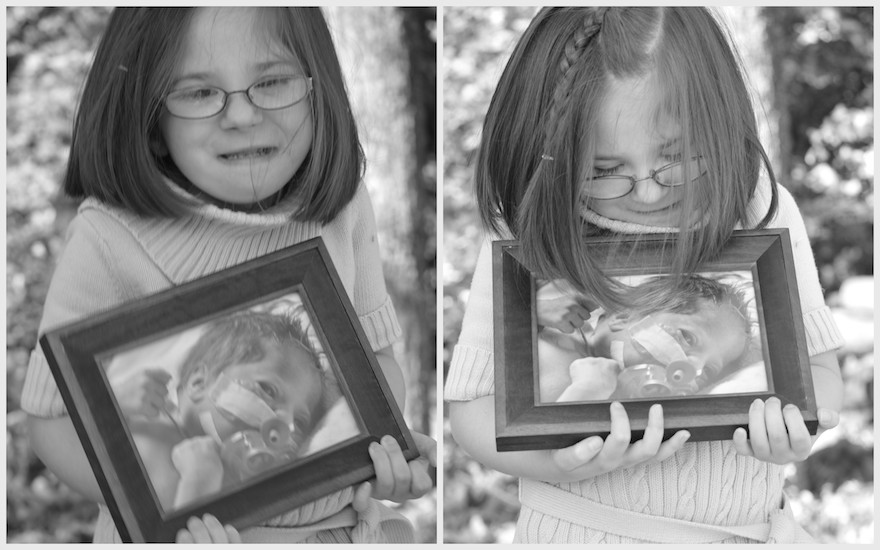 Follow this journey on Life as a Leach.
The Mighty is asking the following: What's one thing people might not know about your experience with disability, disease or illness, and what would you say to teach them? If you'd like to participate, please send a blog post to community@themighty.com. Please include a photo for the piece, a photo of yourself and 1-2 sentence bio. Check out our Share Your Story page for more about our submission guidelines.