The Unexpected Letter We Received From Our Son's Anonymous Donor
---
My 2-year-old son, Jacob, had a life-saving bone marrow transplant nine months ago for mucopolysaccharidosis type 1, Hurler syndrome. He received an unrelated match from a donor in Germany (we're from England). Everything has to be anonymous for at least the first two years, so you're given no personal details and can't have any direct contact.
But last week, out of the blue, we received this letter from Jacob's donor at the Blood and Marrow Transplantation (BMT) clinic. It's a beautiful letter and I want to share it with the world. This selfless lady has given my son a fighting chance in life and I can't thank her enough. She's his guardian angel.
Because of her, we've heard Jacob say "Mama" and "Dada" for the first time and also witnessed him start crawling. If not for this generous act, we wouldn't have gotten to experience these important milestones.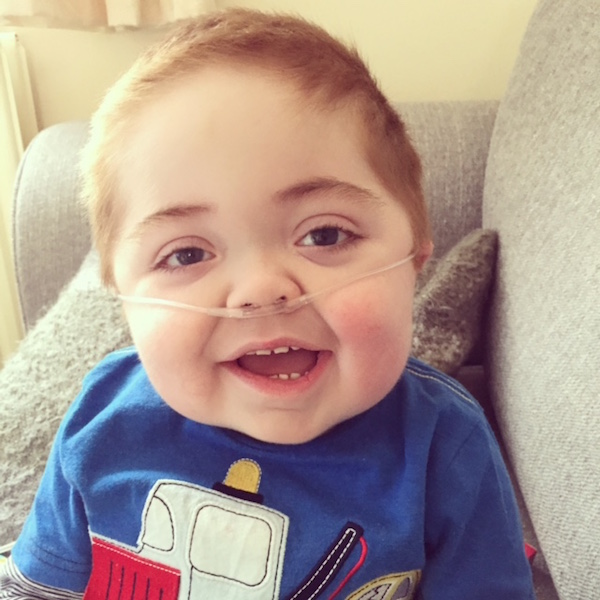 Here's her letter: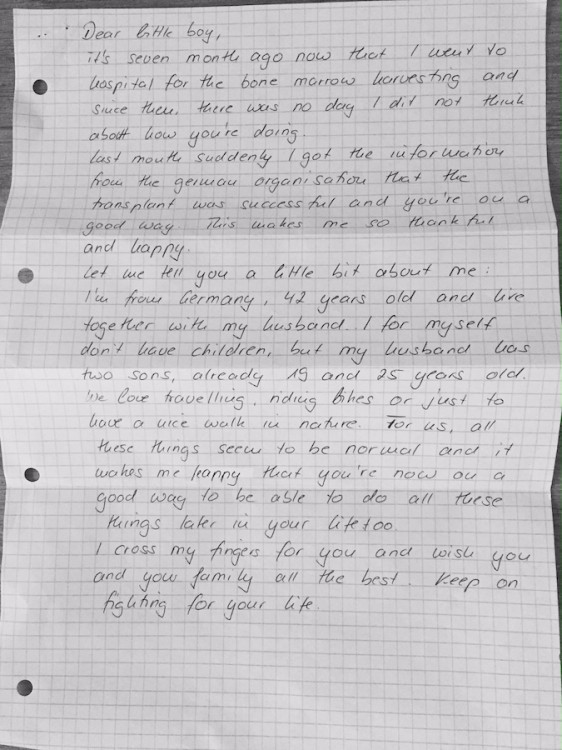 Dear Little Boy,

It's seven months ago now that I went to [sic] hospital for the bone marrow harvesting and since then, there was no day I did not think about how you're doing.

Last month suddenly I got the information from the German organization that the transplant was successful and you're on a good way. This makes me so thankful and happy.

Let me tell you a little bit about me: I'm from Germany, 42 years old and live together with my husband. I [sic] for myself don't have children, but my husband has two sons, already 19 and 25 years old.

We love traveling, riding bikes or just to have a nice walk in nature. For us, all these things seem to be normal and it makes me happy that you're now on a good way to be able to do all these things later in your life too.

I cross my fingers for you and wish you and your family all the best. Keep on fighting for your life. 
Read more about the story on Jacob's Facebook page.
The Mighty is asking its readers the following: Describe a moment you gave or received a gift that touched your life in a special way. If you'd like to participate, please send a blog post to community@themighty.com. Please include a photo for the piece, a photo of yourself and 1-2 sentence bio.
Want to help celebrate the human spirit? Like us on Facebook.
And sign up for what we hope will be your favorite thing to read at night.
Originally published: June 1, 2015