To the Parents Raising a Child With Multiple Health Conditions
---
Multimorbidity is defined as the presence of more than one disease, disorder, condition, illness or health problem within one individual. While multimorbidity becomes more common as individuals age, it also occurs in children. This can result in multiple issues for the families multimorbidity impacts.
I was a multimorbid child in the days before the Internet. There wasn't as much support or as many resources then as there are now. I wish there had been guidance available for my parents, but if any existed at the time, we did not know about it. Because of my multimorbidity and the lack of guidance, my family learned many lessons through painful trial and error. These are 11 of the biggest lessons we learned over the years.
1. Acknowledge your child's symptoms and conditions.
By acknowledging the conditions and symptoms that come with them, you provide much-needed validation for your child's mental health. Acknowledge your child's pre-diagnostic struggle for "normalcy," but be more than a witness. Be active in your acceptance and acknowledgement.
2. If your child is asking for help, take their need seriously.
Most children don't insist they need to see a doctor or therapist. If a child says there is something "wrong" with them, believe that they need help, whether that be from a medical doctor or a therapist. If a child appears to be asking for help "only" to receive attention, then arrange for your child to speak with a counselor, therapist or social worker. Paying attention to the need for attention and seeking to heal the cause with a professional may save your child's life.
3. Don't ignore or dismiss nonverbal pleas for help.
Nonverbal pleas for help can manifest as variety of forms. Abrupt changes in behavior, patterns, personality or friends; an altered sleeping schedule; self-injurious behaviors such as cutting and other methods of self-harm; substance abuse; inability to maintain the lifestyle lived before onset; changed eating habits; and social avoidance are just a few ways that a nonverbal plea for help can appear.
4. Your pediatrician is fallible. Don't be afraid to seek second opinions.
As a parent, you hope you find a pediatrician you can entrust with your child's health. However, there is no way for a pediatrician to be able to know and recognize all the signs of every condition in existence, particularly not the rare diseases. When a child has multimorbidity, narrowing down the root diagnoses can be even more difficult. It's therefore easy to understand why a pediatrician might dismiss a child's invisible symptoms as standard growing pains or as the result of a typical rocky adolescence. Don't let the initial diagnostic evaluation deter you; just like with adults, seek a second opinion if the first doesn't seem right.
5. You have the potential to be your child's greatest advocate.
By seeking more than one medical opinion, you begin to advocate for your child. Please continue to do so by educating yourself about your child's diagnoses. By educating yourself about your child's health, you will then be better equipped to advocate for the most suitable treatment(s); for accommodations at school; and for access to a fulfilling life. Most importantly, you will be acting as a role model for your child regarding how they will view and treat their own multimorbidity.
6. Teach your child the necessary tools to advocate for themselves.
While it's true that some children with multimorbidity may always need some form of additional assistance in life, not every child will experience this. If a solid foundation featuring education, self-advocacy and symptom and illness management is provided, children with multiple conditions can learn to be less reliant on others.
7. Organized, well-documented chronic illnesses are easier to manage.
Keep a paper trail! There are numerous apps and document templates available to assist with symptom tracking; timeline of onset and progression; medication history and reminders for refills; coordinating doctor information and appointments; and keeping track of medical tests, surgeries, and procedures. Having this health history in one place can be vital for multiple circumstances, such as a change in healthcare providers or applying for disability.
8. If your child is not able to be relatively self-sufficient by their late teens and you are in the United States, apply for SSI for them.
Supplemental Security Income (SSI) not only provides your child with a small income and Medicaid, but it also ensures your child's eligibility for many assistance programs. These programs can vary state by state, but most include access to services such as vocational rehabilitation and free community college. Such services can be necessary for furthering your child's self-sufficiency.
9. Don't underestimate the importance of socialization with peers (and caregivers) who share the same or similar conditions.
Support groups, both online and in the physical world, are excellent ways to receive and give extra assistance with issues impacted by your child's multimorbidity. Not only do support groups provide emotional support and validation, but they are often also ways of learning about other available resources.
10. Don't be afraid to ask for help for yourself.
It's hard to manage all that life can throw at us, but when that includes your child's multimorbidity, life can go from overwhelming to out of control. Parents can use all the extra support they can get. Asking for help is not a sign of weakness! Remember to make time for yourself as well as for others who are important to you. Your multimorbid child will thrive best when you are thriving yourself.
11. It's not your fault, nor is it the fault of your child.
This is perhaps the hardest to keep in mind. It's not your fault. It's no one's fault. I believe placing blame on yourself or others only makes it more difficult for your child to grow.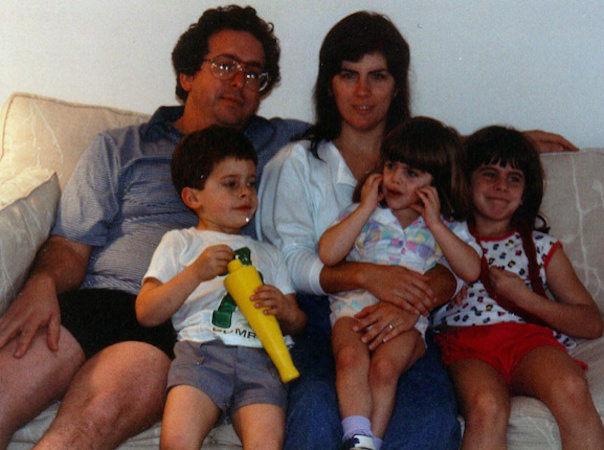 A version of this post originally appeared on Cassandrajperry.com.
The Mighty is asking the following: Write a letter to the parents of a child with your disability, disease or mental illness. What do you wish they knew or better understood? What words of advice would you offer based on your own experiences? If you'd like to participate, please send a blog post to community@themighty.com. Please include a photo for the piece, a photo of yourself and 1-2 sentence bio. Check out our Submit a Story page for more about our submission guidelines.
Originally published: December 19, 2015