To the Parents Whose Child Has Just Been Prescribed a Restricted Diet
---
It feels so hard… at first. It feels like the purest definition of overwhelming because it is overwhelming: the beginning of a life lived without what may feel like one of the foundational foods of your family's diet.
Maybe your child has just been diagnosed with a food allergy. Maybe it's celiac disease, lactose intolerance or something rarer and harder to explain. Whether it's a lifelong restriction or a temporary one, the thought of reading labels, re-thinking your family's mealtimes and being vigilant about whatever your child puts in her mouth seems like a lot to manage right now.
The first thing you might want to do is start searching for replacements for what your child is not allowed to eat. You may want to begin with the one-word suffix "-free." Gluten-free, dairy-free, egg-free, nut-free – that "-free" word will initially pepper every corner of your consciousness as it plasters itself across the labels of the foods in your pantry and refrigerator. However, before you look for those items, I suggest a different approach:
First, look for the things in your existing diet that already work.
When my already-vegetarian daughter was asked to follow an elimination diet that completely removed dairy, eggs, soy, nuts and wheat from her life, it seemed there was nothing left. However, when we began to look at our average week, there were several meals that worked already. Beans and rice were fine, for example. So was our favorite chickpea soup. Every fruit, every vegetable. We began to marvel out loud at how many things could be made from potatoes.
When I realized there was a place to start, I took out a notebook and opened my cupboards. No matter the item, if it was something she could eat on this diet, I wrote it down: canned mushrooms, lentils, all our spices, artichoke hearts, quinoa, five kinds of rice, Jello mix, sugars, pickles, on and on. I listed every single "yes" in my pantry, and then I moved onto my refrigerator, where I found every vegetable and fruit, salsa and hummus, jam.
From there, I moved onto the meals we could recreate with only minor tweaks. Pasta with butter and cheese was recreated with gluten-free pasta, olive oil and fresh herbs. Many of our favorite morning cereals could stay once we found a nondairy milk we liked. With a quality thermos for her lunchbox, every dinner I'd discovered already worked could become the next day's lunch
By the time I was done, I had three pages of "yes" items in my notebook. I sat on the floor of my kitchen with a stack of sticky notes and every cookbook I owned. I labeled promising recipes – yellow stickies for the ones I could make without a trip to the store and white stickies for the ones I could make once I'd purchased some substitute specialty items.
Then, finally, I sat down at my computer and began searching for substitutions. I began with the things I needed to complete the recipes we already liked, searching for the best gluten-free pasta, the most effective egg replacers, something that would approximate soy sauce. I joined some discussion groups and asked questions. I started a folder of "Elimination Diet" bookmarks in my web browser.
Within three days, I had a game plan: a list of meals to try, a cabinet full of new experimental items, a mindset shift that made an enormous difference for our family.
In the end, these diets are still hard. They still require vigilance and planning, and as a parent, you still need to know – and memorize every variation of – the foods on the "no" list. However, starting from the perspective of what does work makes an enormous difference.
Hang in there, parents. You can do it.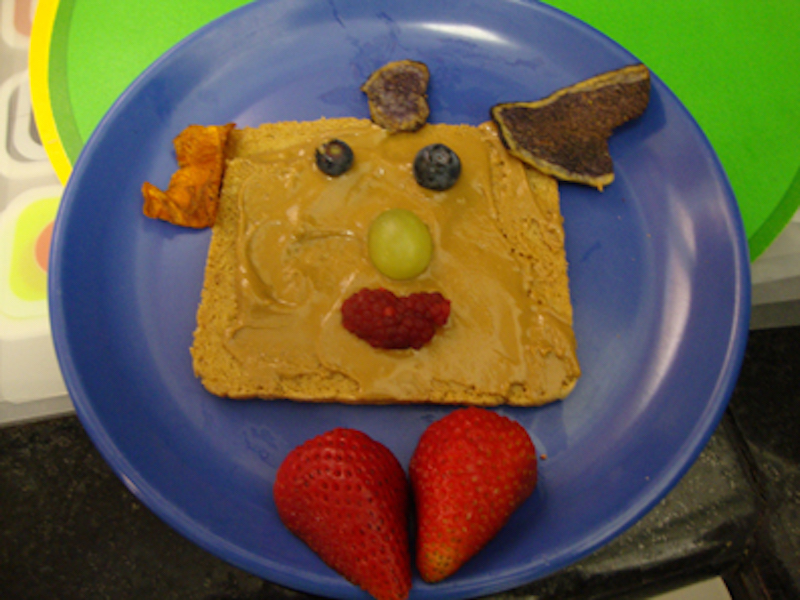 The Mighty is asking the following: Write a letter to the parents of a child with your disability, disease or illness. What do you wish they knew or better understood? What words of advice would you offer based on your own experiences? If you'd like to participate, please send a blog post to community@themighty.com. Please include a photo for the piece, a photo of yourself and 1-2 sentence bio. Check out our Share Your Story page for more about our submission guidelines.