When All You Want for Christmas Is to Hear Your Child's Voice
---
And so another December has begun, and Christmas is almost upon us once again. There is something so special about this time of year with the fairy lights, Christmas carols, children's nativity plays and the joy of giving. The awe of little children's faces as they open up a gift they so wanted, whether it was from Santa or family. That is what parents long for and why families will go to extreme lengths to see a smile on a child's face.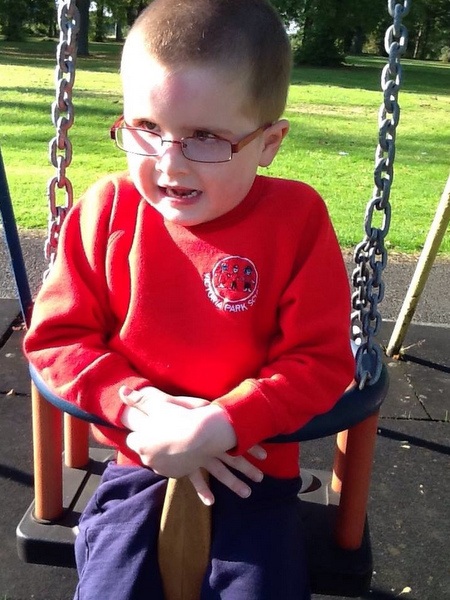 But what if you have a child who can't ask for anything? What if you have no idea what they would like because they struggle so much to communicate and play with so little?
Six years ago I gave birth to a beautiful baby boy; I am still waiting to hear him speak.
I want him to argue with me, tell me "no" and say he's angry. Because it would be his words. And it would be beautiful to hear.
I want to hear him singing little children's Christmas songs, making up words when he can't remember them and laughing at the silly versions I sing back to him. Because that would mean he understands.
I want to be able to take him to a Santa's grotto and hear him list all the toys and games he would like even if it would break the bank to buy him them. Because that would mean he knows toys are for playing with, and he has the ability to choose one over another.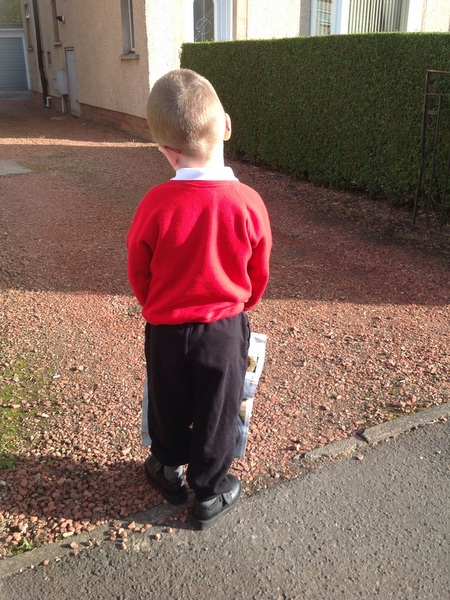 I want to take him to a toy shop and hear over and over again say, "Mommy can I have, Mommy look at this, Mommy my friend has this, and it's brilliant" and so on. Because while other parents find that annoying and frustrating, it would be music to my ears. Words from my child would be beautiful.
When someone gives him a gift, I would love to hear his little voice say, "Thank you." When someone offers him extra pudding, I would love to hear his little voice say, "Yes please." That would be my Christmas dream come true.
He once said, "Mommy," and I was so excited I put a status on Facebook and wrote an entire blog about it. I had to wait over 50 days before he said it again. That was over a year ago, and he has hasn't said it since. I thought I heard him say "on" two months ago when I did a huge amount of intense interaction with him. If it was a word, we have yet to hear anything like it again.
They tell me we need augmentative communication now. In other words, we need to lessen his frustration by using pictures, technology and sign language. These are all good. But I still just want to hear my baby boy's voice.
I hear him cry. I hear him scream. I hear him whine and make baby noises. I love his giggle and treasure his "ooohs" and "ahhhs" that he does when he's happy.
But all I want for Christmas is to hear his voice.
If only every Christmas dream came true.
Follow this journey on Faithmummy.
The Mighty is asking the following: Tell us one thing your loved ones might not know about your experience with disability, disease or mental illness during the holidays. What would you say to teach them? If you'd like to participate, please send a blog post to mentalhealth@themighty.com. Please include a photo for the piece, a photo of yourself and 1-2 sentence bio. Check out our Submit a Story page for more about our submission guidelines.