Woman Makes Sweetest (and Strangest) 'Get Well' Gift After Friend's Surgery
---
Good friends are there for one another during difficult times like surgeries. Great friends replace your missing organs with fluffy, cuddly versions.
Laurel, 33, started sewing more than 10 years ago as a way to cope with her borderline personality disorder (BPD) and post-traumatic stress disorder (PTSD). She says it has helped her tremendously in dealing with her conditions, and she's even started her own sewing business, called Late Bloomer. She loves to sew anything and everything, but especially purses.
Laurel has been known to sew her friends "replacement organs" every once in a while. When one of her best friends had emergency gallbladder surgery, Laurel promptly made her a stuffed animal version of her missing organ. When she recently found out that her friend Danielle was having a hysterectomy, she simply couldn't resist.
She sewed her friend a new uterus and posted photos of it on Reddit.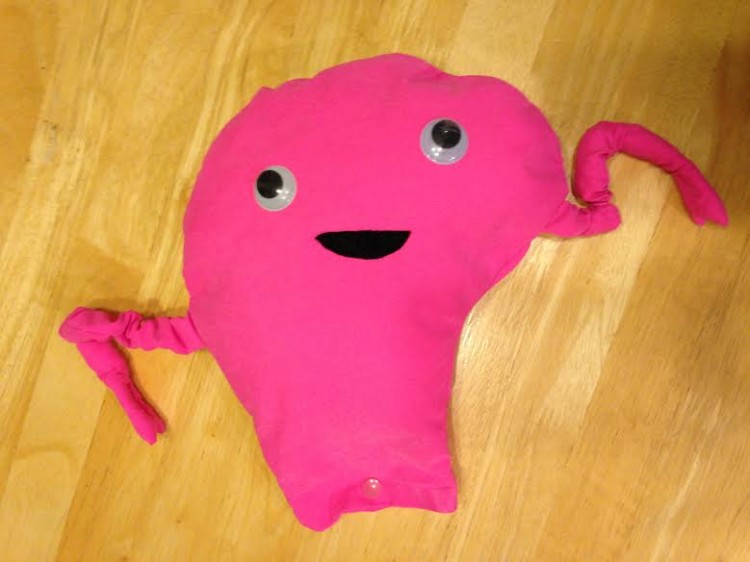 "Since I make a lot of purses, it was easy to make the new uterus — just a pouch with a lining," Laurel told The Mighty in an email. "I got my inspiration from looking at pictures online, but the pattern and design were my own original work."
During an ultrasound in the first trimester of Danielle's pregnancy, she found out that she had fibroids growing in her uterus. The fibroids made it a high-risk pregnancy and she had to have caesarian. Because of her history of fibroids at such a young age (she's 31), her doctor agreed a total laparoscopic hysterectomy would be her best option.
Danielle loves her new "uterus." Laurel used some soft material for the outside, made a red satin lining, added googly eyes to the front, but didn't include the ovaries because Danielle was able to keep hers. Laurel even made it so Danielle's uterus can menstruate.
"I stuffed it full of strips of red satin and told her to enjoy one last period," Laurel told The Mighty. "It was pretty hysterical."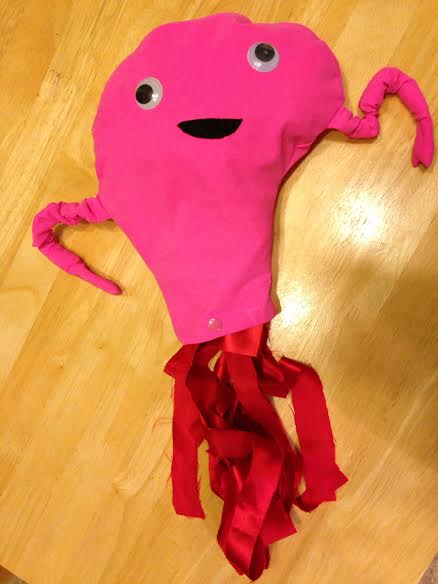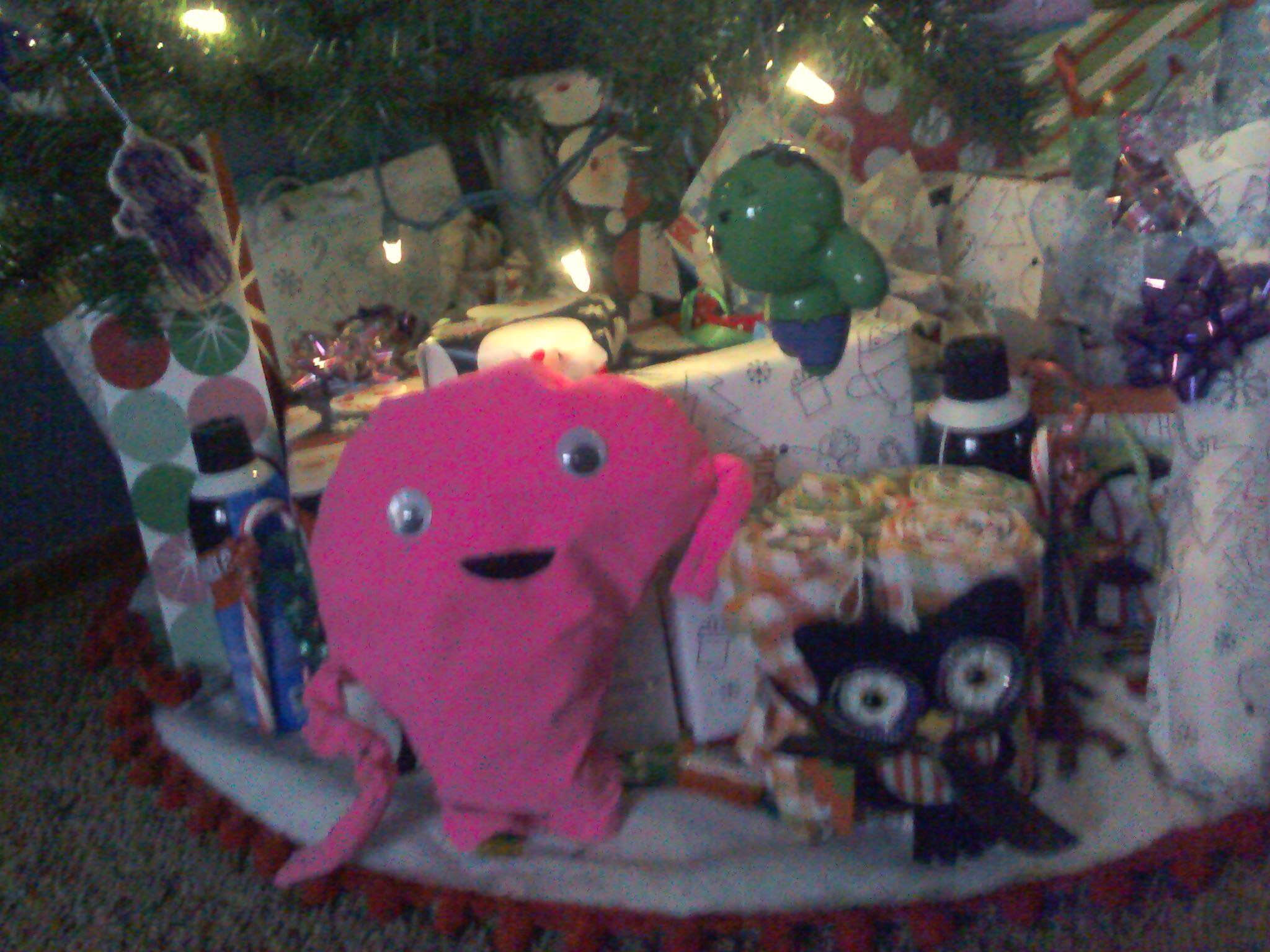 Here's to true friendships like Laurel and Danielle's.
h/t Metro
Originally published: December 18, 2015