To the People in Our Special Needs 'Village' Who Shine Light Into Our Worlds
---
Editor's Note
Hi there, this is just a quick note to let you know that you've reached one of our older stories here on The Mighty, and it contains some outdated language. We've updated our editorial guidelines, and no longer use "special needs" to refer to children or adults with disabilities. "Disabled" is not a bad word, and children with disabilities have human needs, not special needs. You can learn more about the reasons for this change here. We've updated our vocabulary, and we hope you will, too.
They say it takes a village to raise a child. I think that in some ways, our "villages" are getting smaller as the years pass. Times are changing. There is an ominous feeling that we can't — or at least probably shouldn't — trust anyone with our kids except ourselves. We are solely responsible for bringing up our own kids. We almost have no choice but to become "helicopter parents," hovering over our children, fiercely protecting them and shielding them from the scary outside world.
However, when you're unexpectedly thrown into raising a child with special needs, you quickly realize that you have no choice but to find and embrace your village, to let go and to trust others to help your family. Suddenly, there will be therapists entering your home and working with your child. There will be appointments with various doctors and specialists. There will be thorough evaluations, spanning hours, where you will watch your child's every move recorded and scrutinized. There will be advice. Oh goodness, so much well-meaning (but often frustrating) advice.
In the midst of all this confusion and uncertainty, this struggle between holding tightly and letting go, a few kind people will shine their lights into your world. These people are your villagers.
A villager will take the time to truly get to know your child, to gain her trust, get into her world and to meet her where she is at that very moment.
A villager will genuinely laugh at an awkwardly told knock-knock joke or a line of scripting from a TV show, even if it's the eighth time they've heard it that day, because they see the beauty in your child's attempts to communicate and connect.
A villager will gently encourage growth while still respecting your child's rights.
A villager will watch, beaming with pride, just as you are, as your child achieves a milestone you may have never thought was possible. 
And… perhaps it wouldn't have even been possible without the villagers' help.
Every single day, the villagers are showing up to their jobs, but not just working for a paycheck. They are changing lives — and not just the life of the child they're helping, but the parents, siblings and other loved ones will be forever changed by their work, too. The villagers may not think often about the significance of what they are doing, but it is huge.
To our villagers: I thank you from the bottom of my heart. My children would not be where they are today without your kindness, your patience, your dedication and your knowledge. There is a big world out there, and our villagers are paving the way for my child to find her place in it.
To the parents of children with special needs: Seek out your villagers… you will know when you find them. Trust them. Learn from them. Gradually begin to let go — and watch your child travel from his village out into the world.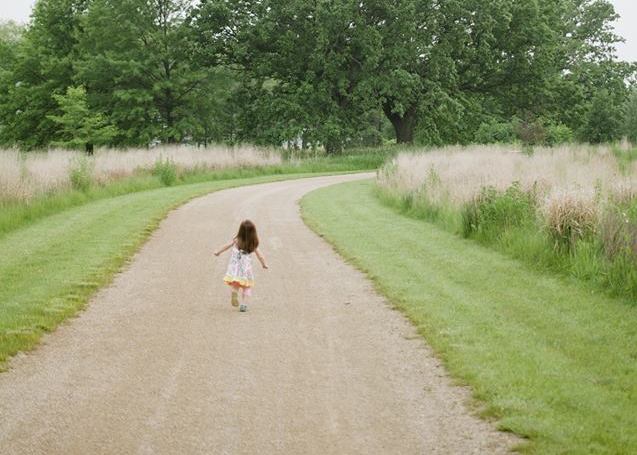 Follow this journey on One Big Aspie Family.
The Mighty is asking the following: What's one thing people might not know about your experience with disability and/or disease, and what would you say to teach them? If you'd like to participate, please send a blog post to community@themighty.com. Please include a photo for the piece, a photo of yourself and 1-2 sentence bio. Check out our Share Your Story page for more about our submission guidelines.
Lead photo source: Thinkstock Images