The In-Between: Meet Caretaker, Jae Cobb
---
To commemorate World Cancer Day (February 4, 2022), The Mighty wanted to reach out to its community members that have lived experience with cancer to help share and highlight their stories.
This is The In-Between by The Mighty.
Jae is one of the Mighty's Super Contributors, often writing about life with endometriosis, lupus, and other chronic illnesses.
While Jae has had her own cancer scare, she was primarily a caretaker for her relatives with pancreatic cancer, breast cancer, and leukemia. 
Here's what Jae had to say about being a caretaker to their relatives with cancer.
The Mighty: It's well-known that there's a physical journey that comes with having cancer, but how has the emotional journey been? Were there any parts of the journey that took an unexpected larger toll on your spirit? Which part of the emotional journey did you find the hardest?
Jae: The hardest part has been watching my family members fight and walk their journey. I have had multiple family members battle cancer, two have passed away and one is still dealing with chronic leukemia. She is also a breast cancer survivor. All of them were so strong and never complained and went to each treatment without a complaint. I draw so much strength from them and their journey to make it through each day.
The Mighty: What is something you have never told anyone about your experience with cancer that you've been keeping in? 
Jae: I would have to say the fear I had with each hospital admission. It was very debilitating and I was so scared that with each hospital visit we would never see my aunt ever again. Eventually, she succumbed to her cancer and my whole heart broke when she passed. Many people don't know that. 
I also had my own cancer scare last summer and never told a soul. I had a lump in my breast and severe pain and had to go see a breast specialist and get a mammogram. Praise God – it was just scar tissue but it made me realize that I will have to deal with cancer forever and get checked more than most people with breasts.
The Mighty: What are some non-medical ways of support or comfort you have found during your cancer journey? 
Jae: When my aunt was diagnosed with pancreatic cancer we found that being around her family brought her joy. So, as often as we could, we would surround her and sing to her and play her favorite music. We also gave her comforting gifts like hats, scarves, homemade blankets, and heating pads and she loved those things. Towards the end all she wanted was to hold our hands. So we would go sit with her and hold her hands and sing gospel songs to her.
The Mighty: What role did you play in supporting them through their cancer journey?
Jae: My aunts have been the ones with cancer, so I've been a caregiver and support person. I've taken them to treatments, sat with them, given gifts and just been there, and supporting other family members is just as important of a role as well. This is something that gets overlooked. Caregivers need help too and I was glad I could be there to support my cousins during this time.
The Mighty: What has been the most difficult part of balancing your health and personal wellness as well as your loved one? 
Jae: Hmm, I would say managing my own appointments and theirs, as well as holding back my emotions. I learned that I couldn't discuss how I felt. I had to release that with my therapist so I could support my other family members. We didn't talk about our feelings much while my aunt battled. We just went through each day like nothing was wrong and that was hard.
The Mighty: What is something you wish you knew about being a caretaker to someone with cancer? 
Jae: That it's hard and never ends, and it's hard to give the reins to someone else.
The Mighty: Have you ever had any of your perspectives on life or health change as you supported someone through their cancer journey?
Jae: No, not really. I applied my experience with chronic illness to helping my loved one with cancer. You take each day as it comes and enjoy the beautiful moments.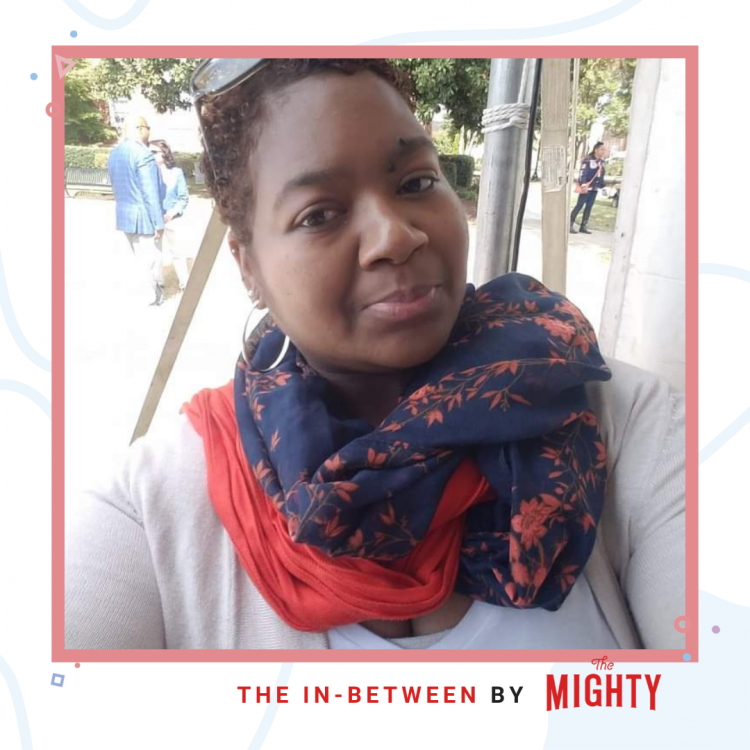 Lead image courtesy of the contributor
Originally published: February 4, 2022