Why It Took 21 Years to Get My Rare Diagnosis
---
Twenty-one years — that's how long my diagnosis took! But it is most definitely "better late than never." I'm so grateful the specialists have finally worked out what it is and I now have a name for my condition. I have neuralgic amyotrophy. It's also known as Parsonage-Turner syndrome, but if I have the hereditary version then I've been told by my consultant I must call it hereditary neuralgic amyotrophy. HNA is easier!
I get aches, like the flu. Then boom, it's like an inner explosion starts off the most excruciating pains I have ever felt (yes, I have given birth!) for four whole weeks. Neck, shoulders and arms. Four very, very long weeks! Then four weeks of slow improvement as the pain starts to ease off. Then the third month spent relaxing to speed up recovery until the pain is almost gone and is more manageable.
It first started when I was 23. There can be many triggers for this condition if it's just lying there dormant. It's hard to pinpoint what might have triggered mine.
But I'll never forget my mother's gasp when she saw my "winged scapula." Back then we had no idea what it was and my doctor gave me two steroid injections for the inflammation and sent me home. They worked, but I needed a long time to recover. I lost my job. When I kept going in with a neck brace and my arm in a sling, they suggested I take even more sick leave. I wanted to be in work, but they knew the work was making me more unwell. I loved my job, but sitting at a computer all shift and typing — even with a specially designed chair just for me — was too much.
I moved to Sweden, got married and had two babies. All of this was without incident, but then I became unwell with other conditions such as post-natal depression, cervical spondylosis and a flare-up of fibromyalgia, the original diagnosis when I was 23 (although I had to wait four years for that diagnosis). However, it didn't feel like "better late than never" at that time. Perhaps because I was busy raising small children or because I was busy studying at university. I look back now and wonder how on earth I managed it all. And I most certainly didn't cope with everything all the time. I had a four-night stay in the hospital ward. Going from one specialist to the next, one test after another, multiple scans and trips back and forth can take its toll. My cup had overflowed for sure. I returned home from the hospital ward refreshed and full of inner energy and positivity. Mental health is such a serious issue, and I am now open with my family, take some medication to help some chemicals balance their scales, and notice and acknowledge when I am beginning not to cope. Self-help is great, but I also now have a wonderful team of family, friends and carers around me. It makes all the difference.
Fast-forward to 2012, I'd finished my degree and was now on the last weekend of a two-year post-graduate study to become a qualified British Sign Language/English interpreter. I loved working with languages and ensuring that people could understand each other. I worked with deaf people to raise awareness of how to communicate with deaf people and how to work with an interpreter. I would get up in the morning, happy and excited about going to work!
It was the last weekend of the course, and the tutors and students popped down to the pub at the end of the street. I won't ever forget the place, the date or even the time. It had just turned 10 p.m. and I felt like I had a bit of the flu. I told my friend if she still wanted that lift home she'd need to come now. She came with me. I walked down the three steps to the bottom part of the split-level floor and — whoa — I've never felt a bolt of pain like it. It shot right up my leg from my calf. I feel strange now as I tell you this story because I can still remember it. I recall walking out of the pub with my hand on the side, trying to stay upright and wincing with every step — those steps becoming smaller and smaller. I was so stubbornly independent back then (and still am, my mother would say!) and declined my friend's arm when she offered it. I should have just politely thanked her and grabbed on for dear life. But I had yet to get her home! I was driving! I waited with her in the car, explaining I couldn't drive yet. She was very understanding. I finally managed to get her home and then myself home, where I just managed to get on to the sofa. And there I stayed for the next three months.
The doctor came out to the house on three different occasions as she was concerned about my symptoms. She didn't want to send me to hospital that first night as it was the weekend and no specialists would have been there. What on earth was wrong with my body — nobody had a clue. But it left me with severe problems of discomfort and weakness. I couldn't even finish my course. Again, I lost my job. This time a job I was passionate about, loved doing and wanted to keep as a career.
The next time was two years later. After the previous episode had me on my back for just over three months, I managed to get a similar role, but this time working in a college with deaf students. It was an extremely rewarding role, where my boss would remind me that I was the expert in my field and would come to me for any knowledge or expertise she would need. That felt good!
Again, no warning — just happened. Halloween evening, home late from work not feeling too great. My children out "trick or treating" with the kids next door. I just rested until I knew my kids were home safe and in bed. I tried to sleep. In the morning — agonizing pain, but in my lower back.
When it happened again later, I came to an understanding that I needed to let my dream job go. I was there about two and a half years, but it was by far the best job I had ever had. I was angry for a while. Depressed, irritable, snappy, and not nice to be around. The worst time of my life.
I moved to a new house a while after, and three days later, it happened again. This time, my mum called Social Services. It was always 24/7 care for those first four weeks of intense pain, and it had become too much. A nurse in her former years, she had done an amazing job of looking after me through many of my "attacks." She was now in her 70s and had many health issues of her own. We needed help. I needed help. Mum needed to rest.
It all happened quite suddenly. Just one phone call with an explanation of my symptoms, and emergency carers were in the next day! After an assessment I now — two years later, and after another attack which put me in hospital over Christmas and has left me with a paralyzed left wrist — have a personal assistant to help me get through the day and manage my life a little better. I am happier, more positive, and even though it's taken a long time to get here, I've still plenty of miles left!
So why did the diagnosis take 21 years? A combination of factors: it's rare, new research discovers more information all the time, changing doctors and therefore having no continuity of care, moving out of the country for a year (I popped over to Sweden for a year!), symptoms come on really quickly and the pain is severe (not all doctors are willing to make house calls for this condition, but some do), sporadic episodes with long gaps between (usually one year apart for me, or sometime two — always the same time of year, which my doctor found fascinating).
Many different reasons can stop the diagnosis from happening earlier. But in one sense it doesn't matter, as I still must manage my daily life one day at a time, whether I know what it's called or not! But organizations like labels. Doctors like labels. Having a label can give you access to support and services and enables you to start doing your own research into your condition.
I enjoy doing research. I love learning. The neurosurgeon at my appointment today said I seem quite knowledgeable about my condition. I'm not one to sit around and wait to be told what it's all about. I'm very pro-active, which can also mean I feel great frustration at times! But it's better late than never. Why? Because I can read about my condition, learn how to help myself cope with my condition, know the prognosis (good or bad) and mentally prepare for that, and I can also meet others and share stories!
For me, knowing the name of my condition, even 21 years after the initial symptoms, is better late than never. I can look forward with hope, a positive attitude and get the support I so desperately needed.
I am so grateful to the hospital staff for their professionalism, for listening to my story, for working together to ensure my medical needs were best met, for coordinating my care, scans, tests and hospital stay over the Christmas period in December 2016. If it were not for the efforts of all involved, it would still be without a name, and I may then have never known what was to come, and been unable to prepare myself physically, psychologically and emotionally. There are those who may rather not know. But for me, it was definitely "better late than never"— I now feel at peace with my health condition, as it all now makes sense. I don't want it, but I can live with it.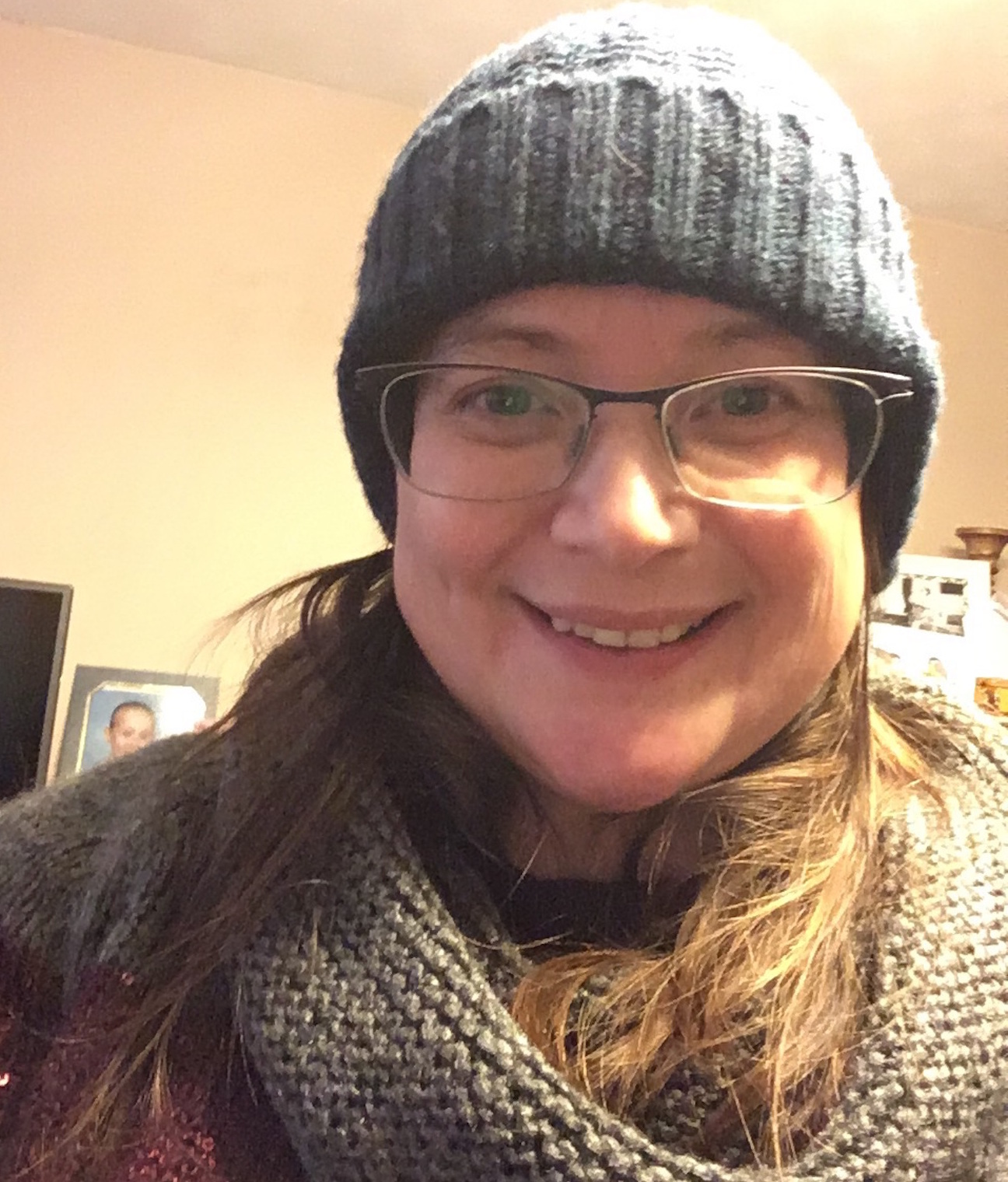 We want to hear your story. Become a Mighty contributor here.