What You Should Know About Intrusive PTSD Memories
---
After surviving trauma, you're not alone if memories from the traumatic event pop into your mind when you least expect it. It can happen whether you've survived a one-time event like a crime or natural disaster or chronic trauma, like military combat or childhood abuse. The intrusive trauma memories, which can also show up as dreams or nightmares, can be disorienting and send your fight-or-flight response into overdrive.
If you experience intrusive memories, know you're not alone. With a combination of support and coping skills, it is possible to manage these trauma or PTSD-related symptoms so they aren't so painful or disruptive.
What Are Intrusive Memories?
According to the Diagnostic and Statistical Manual of Mental Disorders (DSM), intrusive memories and dreams bring up unwanted reminders of your trauma history. Intrusion symptoms can be recurrent and are often involuntary. This means the memories may pop into your mind without any obvious triggers, whether you are awake or asleep. Intrusive memories may include emotional, sensory or body sensation experiences.
While intrusive memories are similar to flashbacks, they are not quite the same. Flashbacks are a dissociative reaction that make your brain and body think it is literally back in time experiencing the trauma. Intrusive memories or dreams can be equally distressing but most of the time, you're still aware of the present — you know you're experiencing a memory or dream.
Are Intrusive Memories a Symptom of PTSD?
People diagnosed with post-traumatic stress disorder (PTSD) commonly experience intrusive memories and dreams related to past trauma. It's a symptom listed in the manual mental health professionals use to make a PTSD diagnosis. Not everyone with PTSD experiences intrusive memories or dreams and you can have one without the other. You can also experience flashbacks in addition to intrusive memories.
Other diagnoses that may include intrusive memories or dreams as a symptom are:
Acute stress disorder (if PTSD symptoms have lasted less than six months)
Other mental health conditions, including anxiety and obsessive-compulsive disorder (OCD), depression, borderline personality disorder (BPD), and clinical depression, can include symptoms similar to intrusive PTSD memories. However, these are usually distinguished by the trauma-related content when you have PTSD.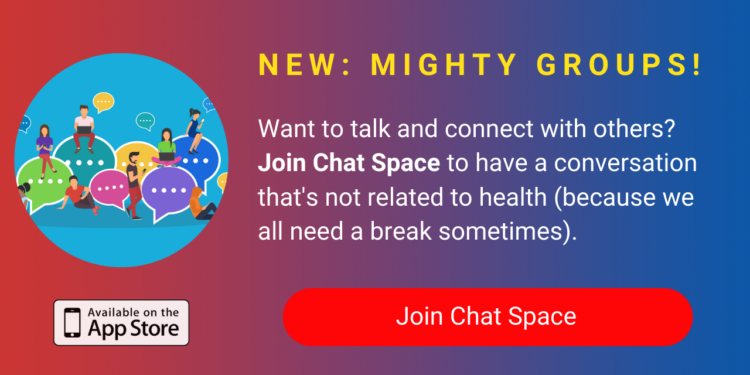 Want to talk with others who get you? Join the Chat Space Group on The Mighty here.
What Do Intrusive Memories Feel Like?
It can be scary to experience intrusive memories or wake up from an unexpected trauma dream. Mighty community member Braelyn S. explained how intrusive memories can impact their day:
I can be having a great day and something small and insignificant can trigger an intrusive thought of the trauma and throw off my entire day/mood.
Mighty community member Will D. experiences intrusive nightmares. Will explained how disorienting these dreams can be, even after you wake up:
My nightmares when I'm asleep bleed into my daily life. At times after just getting up I'm unable to differentiate whether I'm awake or asleep. They feel so real, I even experience the physical pain in them. Then while I am at home if someone knocks on my door I could scream and start rocking back and forth.
Where to Learn More About Intrusive Memories
To learn more about what it's like to live with intrusive memories, dreams and nightmares, take a look at these Mighty stories. And if you want to share your experience with others who have been there, post a Thought on The Mighty. Here's how.
Other Symptoms of PTSD
If you live with PTSD, you know the condition is more than just intrusive memories and dreams. Here are some of the other common symptoms of PTSD: