The Reminder I Need When I Feel Guilt as a Preemie Mom
---
To start, I'll simply say: Mom guilt, you suck.
"Mom guilt" is something I think every parent can relate to. Whether you're feeling guilty about something you did this morning, or something that happened 10 years ago. It's a very real weight that can break you down without any warning, because of the smallest ounce of disappointment in something that you did, or didn't do, that you believe had an end result that wasn't the best. As parents, we work our absolute hardest to make sure that our children do not endure any pain because of something we, as parents, did. I think women especially can struggle with the guilt; and this is where it gets a little tricky for me.
As women, we have the ability to grow tiny humans inside of us, and that is an amazing thing. From the moment we find out that we're pregnant, we are determined to keep that child safe until the day we die; but at some point we won't be able to follow through with that unspoken promise. Unfortunately, my moment of failure came more quickly than others.
Starting back at the day my water broke, I was angry with myself, with my body, for not doing what I was supposed to do, for not keeping them safe. When the girls were born, we knew they would have an intense life ahead of them; fighting for every ounce of life they would live — and for this, I blame myself. As sad as it may sound, I feel my body failed them. My body was supposed to give them a place to grow until they were ready to come into this world. But unfortunately, my body had other plans. Due to this letdown, they have endured more than many can even imagine.
From day one, with every poke, every tube that came out and then went back in, I felt it was my fault. Every time they cringed because they were in pain, my fault. As time has gone on, the guilt has only gotten worse. I sit in the waiting room for surgeries, angry with myself for allowing them to be in this place. With every bronch that Charlee has had, I feel guilty, because if my body wouldn't have failed her, she wouldn't have needed the trach to begin with. Every stomach surgery that Lennix has had, the amount of pain she has endured, all because she wasn't ready to be born. All of the EEG's, the cerebral palsy, the times that they both have almost died, my fault.
What I will never understand is, I did everything right. I ate what I was supposed to eat, stayed away from what I should've stayed away from; I was healthy, I was active, but none of that mattered. I cry a lot, wishing my body would've protected them like it was supposed to. I cry after almost every appointment, saddened by the fact that they endure so much daily. I cry at least once a day watching them struggle with things other children are doing. I try my hardest to focus on the positives, the amazing things we have been blessed to witness them do, the miracles that they are, and the amazing people who are now family because of this journey. However, none of that diminishes the guilt during the hard times.
I am so thankful for where they are now and all they have overcome. I look at them every day amazed at the amount of strength they have. I wouldn't be who I am today without them because they have taught me so much about life; they're my heroes. I am so grateful for every single second of every day I get to spend with them.
And at end of the day, the guilt is worth it; without the guilt, I wouldn't have two (almost) 3-year-olds. I will probably have "mom guilt" for the rest of my life, but that's OK. I'll take the "mom guilt" as long I get to have them by my side. I'm working extremely hard on convincing myself that it's not my fault, and that without my body and my strength, they wouldn't be here at all. I will get there eventually; eventually the guilt will subside. But every day, more so than the guilt, I am overcome with joyful emotion. Getting to watch them overcome all of the "impossibles" that were placed in front of them. I will forever remind myself that I'm the lucky one, because they call me Mom.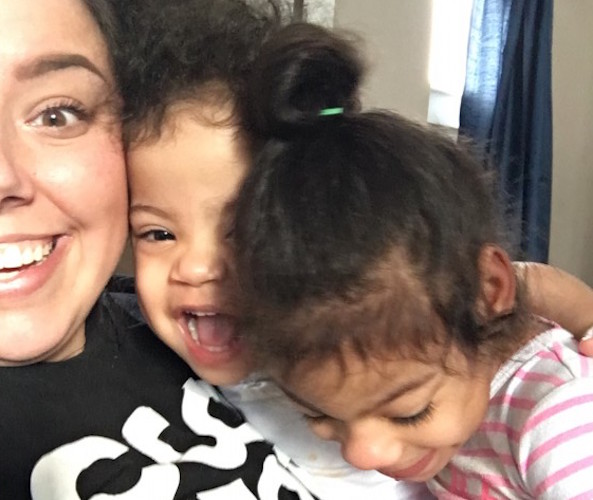 The Mighty is asking the following: What's one thing you want to make sure the special needs mom in your life knows? *If you are the special needs mom, challenge a loved one to respond to this! If you'd like to participate, please send a blog post to community@themighty.com. Please include a photo for the piece, a photo of yourself and 1-2 sentence bio. Check out our Submit a Story page for more about our submission guidelines. 
Originally published: May 6, 2016