A Day in My Life as a Doctor for 'Miracle Babies' in the Neonatal Hospital Unit
---
Today is a typical working day in the tertiary level neonatal unit where I look after all sorts of "miracle babies." Some premature babies weigh just 485 grams. That's correct: a birth weight of half a kilogram! Some are ventilated long-term, and some struggle hard to keep their heart beating — holding onto life through the multiple tubes and wires attached to them. Some babies come for a day or two and happily go home, but others stay for months.
On my third long day working with my tiny patients, I get to know their families better. It makes me wonder about these strong parents who come every day to visit their tiny babies. They sit next to their babies' incubators and smile at their newborn babies in the hope that one day they will get well. They hope and pray every moment that each day, their babies get stronger.
And then there are "Baby A's" parents. Baby A has complex medical conditions affecting his brain, eyes, lungs, and airways and also has an infection and difficulty feeding. Every day, various medical teams come to meet the baby's parents and give them the plan for the day. The doctors tell them all the possible ways their baby may need help. The neurologist comes and tells the parents about the grave prognosis for his brain. The respiratory consultant comes and informs the parents of a possible need for long-term airway help. The ophthalmology consultant comes and tells them the baby is blind. The neonatal consultant informs them to involve the palliative team.
As the duty doctor in the neonatal unit, I hear all these conversations silently at the parents' sides. I see the mother's tearful face at the first mention of the palliative team. I continue to document the plan for the day.
I have been observing this couple every day for the past four weeks. They seem to go home with heavy hearts and come back the next day with the strength to cope all over again. Today, I finish all my jobs early and approach the couple. I ask them when was the last time they went for a night out or a movie together. Of course, they have been exhausted since their baby was born. The mother burst out in tears, and she was tearful because palliative care was involved in her baby's treatment. I listened to her patiently. I acknowledged the couple's decision to do everything possible for their baby. I assured them that as the medical team, we respect every parent's choice.
After all, some parents are happy to see a single smile from their child. Others choose to put their children in foster care. People deal with difficult prognoses in all kinds of ways. That's why parents have a full right to know the possible "worst" outcome as well as possible "best" outcome for their children. Parents need to feel like a part of the team when they make medical decisions for their children. I know this well — my own son was in the neonatal unit as a baby.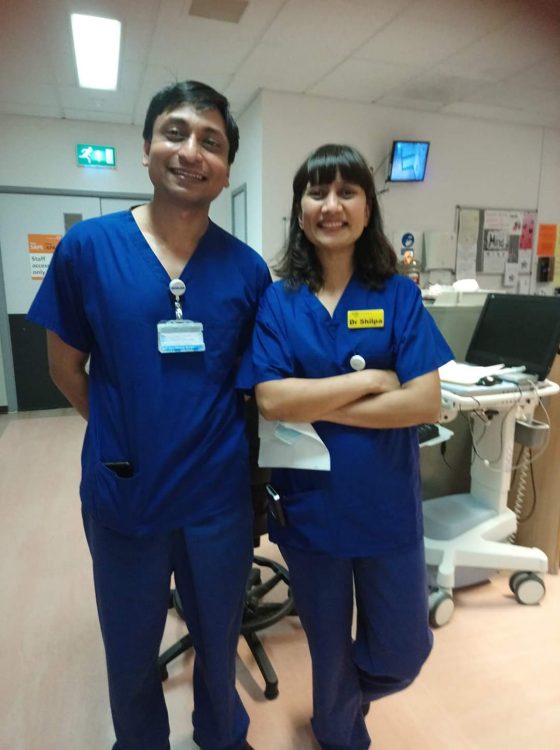 Sometimes — especially working in such a high-intensity workplace — we may tend to forget to slow down a little bit to hear the "silent voices." We may forget to hear the thoughts of those "calm" parents who are always smiling kindly and hiding their millions of emotions.
Within an hour of meeting with Baby A's parents, I sit down with another mother bursting in tears for "Baby B" — a baby born at 23 weeks gestation and struggling with lung infections and heart conditions. I find time to answer constant questions from the anxious father of "Baby C" — who was finally ready to go home. I finish the rest of the day by prescribing fluids, putting cannulas in babies' tiny hands, doing head scans, ordering chest X-rays, and intubating a baby who is "forgetting to breathe" on their own.
At the end of the day, I ask myself if I make any difference to these families apart from the medical tasks I perform. I think of my own family, after working for three long days and how I don't see my own children because I leave home at 6:30 a.m. and come back home at 11:00 p.m.
The next day, though, I have my answer. The parents of Baby A come into the room smiling after spending a nice afternoon together. The mother of Baby B calmly gives kangaroo care to her 23-weeker and reads him a book. The parent of Baby C is discharged home, and another newborn baby comes with a major cardiac defect and parents who are waiting anxiously to hear the heart scan report results.
And my work goes on. I leave my disabled son to come to work in the neonatal unit because I know I make a difference for my little patients and their parents. And after work, I get the biggest, tightest hugs from my children — so I wouldn't have it any other way.
Originally published: August 23, 2022