New Beginnings: The Day My Daughter Was Discharged From the NICU
---
Spring symbolizes new life and new beginnings for many people, but for me, it's different. Autumn is my spring.
I am a teacher, the beginning of autumn means a fresh start to a new school year and also the beginning of my life with my daughter.
My daughter, Joy, was born 17 weeks early as a micro-preemie in May of 2012. She weighed just 1 pound and 4 ounces at birth and was only 11 ¾ inches long. After spending 121 days in the Neonatal Intensive Care Unit (NICU), she came home to join our family on September 9th, 2012.
That was the day my family became complete. All of our fears and sadness began to dissipate on that September day, five years ago this month.
It just so happens that September is also NICU Awareness Month, so there is no better time to share our story!
Our entire family was excited to have Joy come home. My boys made signs and banners and our family filled our house with balloons. It was a celebration of a new start.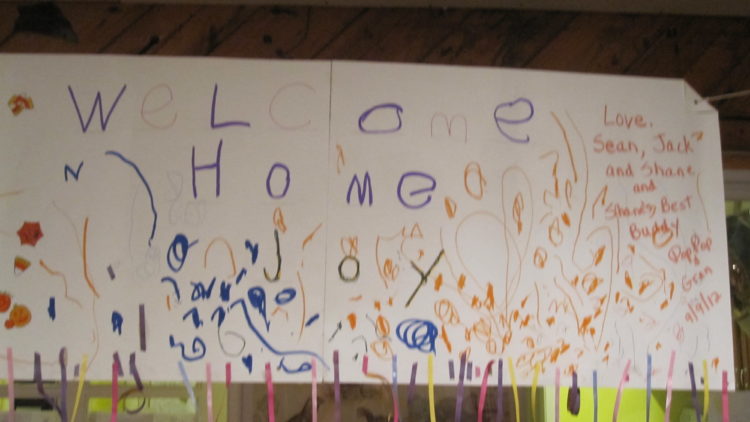 Prior to her birth, I stood a very high chance of losing my life to Placenta Percreta (and I almost did on four different occasions), and I was hospitalized for several weeks because of it. Joy was also very likely not to survive her extremely premature birth.
We are both survivors.
The first four months of my daughter's life are still a bit of a fog. I believe I was going through the motions of what needed to be done to keep my family from falling apart, although I can't remember much of what was going on outside of the NICU.
I was in function mode.
Joy's extremely premature birth not only caused her to deal with a plethora of serious medical issues, but it also left me very sick and my three other children without a full-functioning and available mother for several months. But, that all began to change in the fall of 2012.
September 9th marked the five year anniversary of the day my rock-star micro-preemie came home from the NICU. That day will be burned in my memory forever.
It was almost like the day I gave birth, or the day when a new mother brings home her healthy new baby — a feeling of a new beginning and a fresh start.
A do-over.
I would give almost anything to have had a "regular and full-term" delivery and have that be the way my daughter joined our family after a three day hospital stay. I wish I could somehow remove all of the pain and suffering she endured during her four months in the NICU.
I would give almost anything to be able to have those precious months back with my other three children and not have the memories and guilt of leaving them
and "choosing" to be by my daughter's side while she was stuck in a human incubator designed to keep the rest of the world away. But that is not what happened to us, and we must make the best of what happened.
I cannot believe that five years have already passed since my daughter's NICU homecoming. In many ways it seems like yesterday, yet in many ways it also seems like an eternity ago.
I'm curious if any other preemie or NICU parents feel the same.
Do you remember your baby's discharge date as I do?
Do you also feel as if it's a day to commemorate your child and celebrate their strength and will to live?
Today, Joy is a happy and healthy (with some minor medical issues caused by her premature birth) little girl, and she also loves the fall!
Autumn will always symbolize strength and new beginnings for our family, and there's no better season to take commemorative photos in places like apple orchards, pumpkin patches or just over a pile of leaves.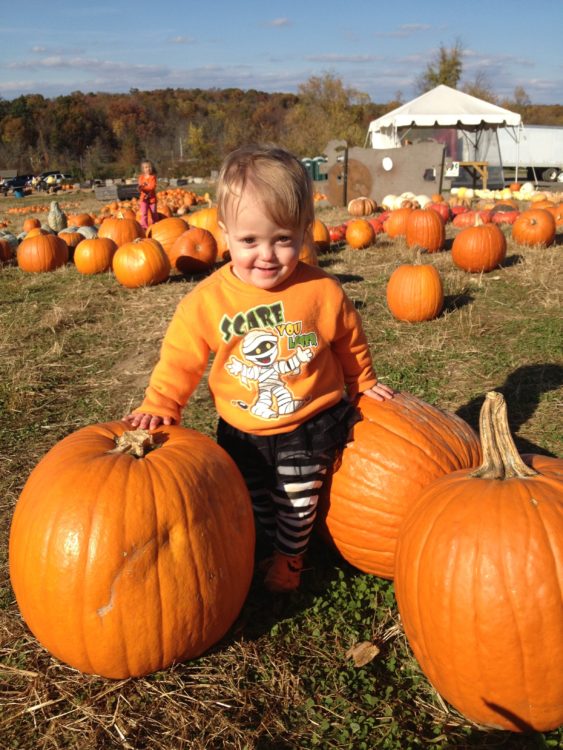 Happy five year NICU Homecoming to Joy and our family, and Happy Fall to you!
A fresh start can be good for us all.
We want to hear your story. Become a Mighty contributor here.
Originally published: September 12, 2017