The Distractions I Use to Cope With Chronic Pain
---
I was laying in bed the other day when I was awoken by a horrible pain in my gut once again. All I could do was roll onto my side, curl up clutching my belly and cry because it hurt so badly. I stayed that way for a little while, but my sobbing was making the pain so much worse, and I could hardly breathe because it was so severe. My friends, when I posted to vent on social media, didn't understand at all. "Go to the hospital and call your doctor," I was told. Sometimes it's just not that easy. I'd felt like this before, and when I went to the doctor there was nothing they could do but give me pain pills that could further damage my already failing liver.
Honestly, if you know what I'm talking about, I'm so, so sorry. But we don't have to focus on that pain. There are other ways I've found to get through those days, and I hope you have too. Eventually I finally got off the bed, drug my pillow and fuzzy blanket to the living room where my cat, Nicodemus, tried to help me catch the blanket as it drug across the floor. I smiled, and felt a little bit better. I actually found myself using my three cats as they played rambunctiously around the living room and kitchen and after a while I was slowly able to find a measure of breathing that didn't cause me as much pain.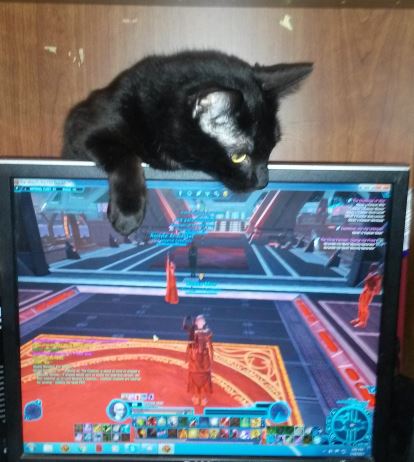 I started by propping myself up on my sectional with my memory foam pillow behind me, cradling me to lessen my pain a little, and found other things to distract myself from hurting so badly too. Spamming all over Facebook sometimes helped, zoning off into a good Netflix series also did, and so did roleplaying on a discord chat I belong to in the SWTOR community on my phone, because I could stay in a sitting position to play the game on my computer with my online friends. Also, I found gaming to be a huge help on days I could stand to sit for a little while at a time. (For those who are wondering, SWTOR stands for Star Wars: the Old Republic and I do find it is very great for helping me distract myself.)
Either way, distracting myself made me feel better, and even if it was only a placebo effect, it still helped me emotionally so I didn't start crying and make myself worse all over again. It didn't really matter what I did to distract myself from that pain, only that I had a distraction.
Before I realized this I would just lay in bed for days wallowing in self-pity and misery, only making things worse for myself. I would get mean, and by mean I mean I would snap at anyone around me in a very toxic manner. I was my own worst enemy in that state, and by the time I realized it I would only end up crying more which inevitably made me feel worse physically too. I was sabotaging my own relationships with my husband and my child unintentionally.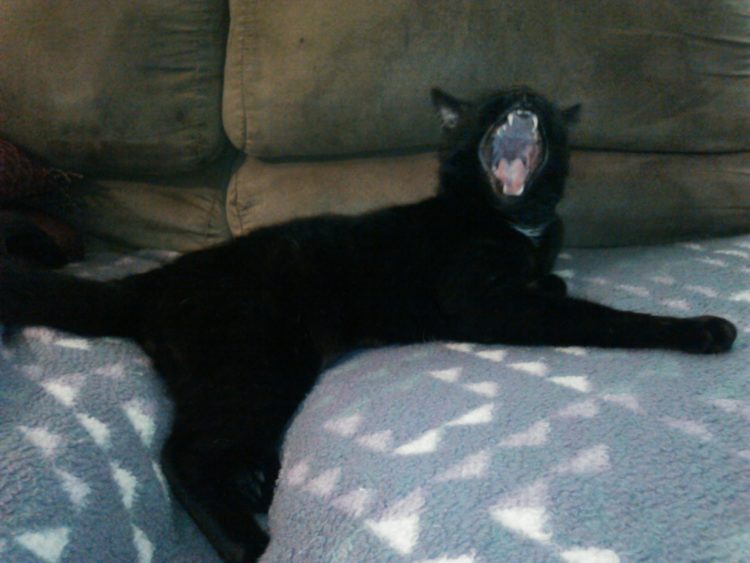 So please, find something you love that isn't physically taxing and see if distracting and forcing yourself to think about other things helps you, like it did me. If you have pets, spend hours watching them do silly things and laugh in your heart. Skype with people you love and joke around with them, or look at old photo albums. If it makes you happy and helps you as a healthy coping mechanism, do it. It doesn't make the pain go away, but it makes our lives better.
We want to hear your story. Become a Mighty contributor here.