When My Career as a Pianist Ended Because of CRPS
---
How many years had I played the piano? I started when I was about 8. I was precocious; my teacher use to pat me on the head and call me her "Little Mozart." I played for many groups and many places, including once for a president (a right place at the right time performance) and even wrote and performed music for a PBS television show.
In my late 40s I got a job as an accompanist for a high school choir program. It paid the bills and I enjoyed working with the kids. But that career ended very suddenly and very painfully.
The choir director was leading a piece of music that was loud and fast with repeated boom-boom-boom down on the keys. The director decided the piece should go faster than the sheet music showed and that even videos of the composer performing that very piece showed.
Something gave in my right hand.
The back of my hand turned purple and swelling the size of a walnut appeared. I cannot describe the pain. The director told me to continue to play even when I showed her my hand; she said it was "just a bruise." I left my post even though the director told me to get back to work and went to the office then to the nurse. It was wrapped, iced, elevated, and we decided to rest it for the three day weekend, treating it as a severe sprain as there was no impact injury.
The hand might have gotten better but I allowed myself to be badgered into playing that same piece by the director, my boss. It didn't go well.
Monday I saw the work compensation doctor as there was pain and the downward pressure on the keys exacerbated that pain. And weird things happened to the physical appearance of my fingers. The middle finger and ring finger acted like conjoined twins from the second knuckle down to the hand. The doctor thought it was a really severe pain and told me not to play for a few weeks.
And I was quickly out of my musician job.
The physical symptoms worsened, including my fingers on the injured hand not being able to spread across the keys and a notable droop appeared with my middle finger. Then the work compensation insurance sent me to a sports medicine specialist who works with hand and arm injuries. He looked at my hand and noted that the cupping position it was in "would be excellent for throwing a baseball." That was not a skill needed for a pianist.
None of those doctors could understand why I had the symptoms that I had:
1. Swelling that comes and goes.
2. Discoloration including a shiny appearance.
3. Sweat dripping from just the hand.
4. Burning pain that would intensify.
5. A contraction action in my fingers when my hand would be at rest.
6. Hand distortions, such as the middle finger's droopy appearance.
The diagnosis finally came from my family practitioner who saw my hand was red and sweating. I did not tell him of the symptoms or of the accident; he literally look at my hand and saw the symptoms. The bulk if not all of the symptoms aligned with a condition called reflex sympathetic dystrophy (RSD), also known as complex regional pain syndrome (CRPS).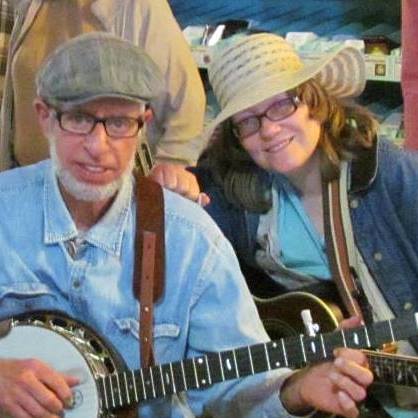 I have seen a pain specialist and gone through therapy. I attempted to be seen at an orthopedic facility that specializes in musician injuries but they told me to see a pain specialist.
I had to relearn how to do things with my right hand. Even simple things such as typing at a computer keyboard had to be relearned so as not to cause pain. I even changed the way I held a pencil. And if you ever meet me, I will extend my left hand in greeting.
One of the more unusual skills I relearned was how to play the guitar. I was a good guitarist before the incident but now I couldn't hold a pick; it would quickly become painful in the grip and the pick would basically fly out of my hand within a minute. I now use a thumb pick, which simply is a pick that wraps around the thumb. I also changed the motion of the thumb, arm, and elbow so the thumb (which has stayed symptom free) actually plucks the strings while four fingers are simple along for the ride. I can again play the guitar. Even though I no longer play the guitar in the same style that I did, my husband (who is a banjo player) and I can again play at old-time music festivals. While I may no longer enjoy the music of the piano, I can now enjoy the music of the guitar and banjo.
After four years, the swelling and discoloration or flushing seems to have diminished on its own. I learned that gradual exercising can limit the contractures that occurred earlier, but there is still pain and there is still limited movement of the fingers. I keep ice packs in the freezer, as well as damp washcloths in the refrigerator. I've accepted there will be good days and I've learned to prize those days and there are bad days and I've learned those shall be a day of rest.
We want to hear your story. Become a Mighty contributor here.
Thinkstock Image By: Studio_3321