5 Traits That Are Unique to Moms of Children With Chronic Illnesses
---
As May 14th approaches, many of us begin to reflect on our mothers and the vital roles they play. We prepare heartfelt notes and gifts to show our love and appreciation for that special woman in our lives. Mothers are special creatures. Selfless in all aspects of their being with an innate ability to sense the needs of those around her. She is the master multitasker and yet still finds time to treat you like the most important person in the world.
My mother has been all these things to me and more, because when you develop chronic illness as a child, your mother takes on additional roles that are more than ordinary. I want to take a minute to explain the five traits that are unique to the mother of a child with a chronic illness, and to write a sincere thank you to a special woman who goes above and beyond what it means to be a mother.
1. She fights right alongside me.
I was diagnosed with chronic regional pain syndrome (CRPS) at the young age of 16. This was new and strange to me, I didn't fully understand what was happening or that my life would be changed forever. And so began the long road of doctor visits, procedures and tests, traveling to see specialists, and many moments of hopelessness and fear of the unknown. It was the start of a long journey with many questions and no answers. I had to learn to fight, to advocate for myself. But self-advocacy is not an innate ability we are born with, this is something we have to learn. My mother is the one who taught me.
From the day I lost my ability to walk, she did not give up. She had a fire burning in her soul that still burns today, eight years later. With every painful procedure I had to endure she was right by my side. When I was unable to speak for myself, she was my voice. When I was too weak to stand up for myself, she was my advocate. She didn't have to do any of this for me, it would have been easier to walk away, but she chose not to. She chose to fight my battle with me from day one, and she is still my fellow soldier to this day eight long years later.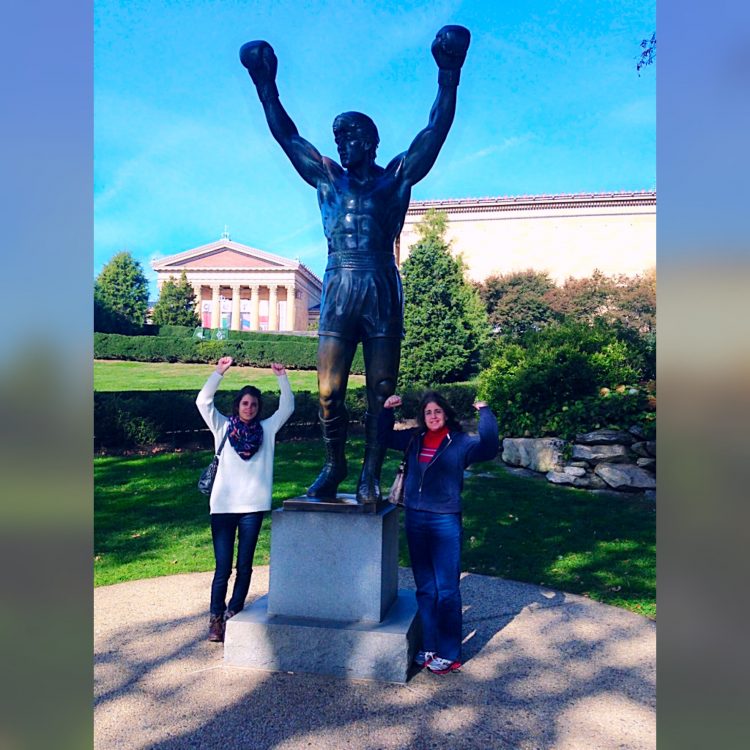 2. She is the only other person who feels my pain as much as I do.
Since I was diagnosed with CRPS, I have been in pain every single day of my life. Not a minute goes by that I do not feel some level of pain in some area of my body. It's not something that is easy to explain to others. Pain is a vague concept that is difficult to understand if you have not experienced it for yourself. The only other person in this world who seems to understand my pain is my mother. She has seen me at my best and my worst. She has seen the struggles I face on a daily basis and has seen the sleepless nights. She listens to me when I need to vent and is a well-read expert on my condition.
All she has to do is look into my eyes to know how I am feeling that day. There is an unspoken understanding between my mother and me, something that can only come from experiencing this pain together. When I am in pain, she hurts with me.
3. She encourages me when I feel down and hopeless.
I cannot even count the number of times I have needed to hear an encouraging word when I was feeling down or discouraged. It's easy to feel down or get frustrated when living with a chronic illness. It puts limitations on you that others your age don't have to deal with or even consider when making daily decisions. My mother is the only one who knows the extent of the struggles I face and the discouragement it can bring. She has a special ability of knowing exactly what to say when I need to hear it. She lifts me back up when I am at my lowest. Her praise and encouragement are like a fuel to the fire in my soul. She encourages me to keep fighting when I feel like giving up.
4. I can talk to her about anything and I know she'll understand.
As a person with chronic illness, it is important to have someone you can talk to. Someone you can share both the hard times and the happy times with. Everyone needs someone. But with chronic illness this becomes even more vital. It's important to have someone who you know will not judge you for what you are saying or feeling. Someone you trust wholeheartedly, who you know will not doubt or question you. Someone you can be completely open with without worrying about what they will say or think about you.
This person for me is my mother. She has been through thick and thin with me, through the dark and the light. She has seen me at my best and my worst. On good days and bad days. I can be honest with her and I know she will understand. Even if she doesn't completely understand, she will listen. She will let me know that she cares and wants to help, even if she can't.
5. She has become my life-long friend.
How much can you say you've been through with your mother, or even that person you consider your best friend? My mom and I have been through more together than most mother-daughter duos have. We have traveled far to new and foreign lands, and spent months away from home in search of treatment and pain relief. We have shared experiences, both lifting and discouraging, new adventures and dead ends. We have spent countless hours in waiting rooms and sleepless nights in the hospital. When I was wheelchair-bound she was the one who took care of me when I couldn't do anything for myself.
We have been through thick and thin together, and what most would consider boundaries have been stretched and redefined beyond the norm. She is the person who has been there for me no matter what. She has experienced the most real, and heart wrenching of times with me, things that reach beyond the experiences that even the best of friends will ever face together. She is not only my mother, she is my best friend, and I wouldn't want it any other way.
A very happy Mother's Day to all of the amazing mothers out there. And to all the mothers of children with chronic illness, you are admired and appreciated more than you could ever know.
We want to hear your story. Become a Mighty contributor here.