How the Flaw in This Photo May Have Saved This Boy's Life
---
Lots of moms take photos of their children, but not every photo saves a life.
After noticing what appeared to be something at the back of her 2-year-old son's left eye, Julie Fitzgerald, from Rockford, Illinois, did some research online, WREX reported. She read that if it was a tumor, there was a chance it could be detected using the flash from a camera. Fitzgerald then took the photo below of her son, Avery.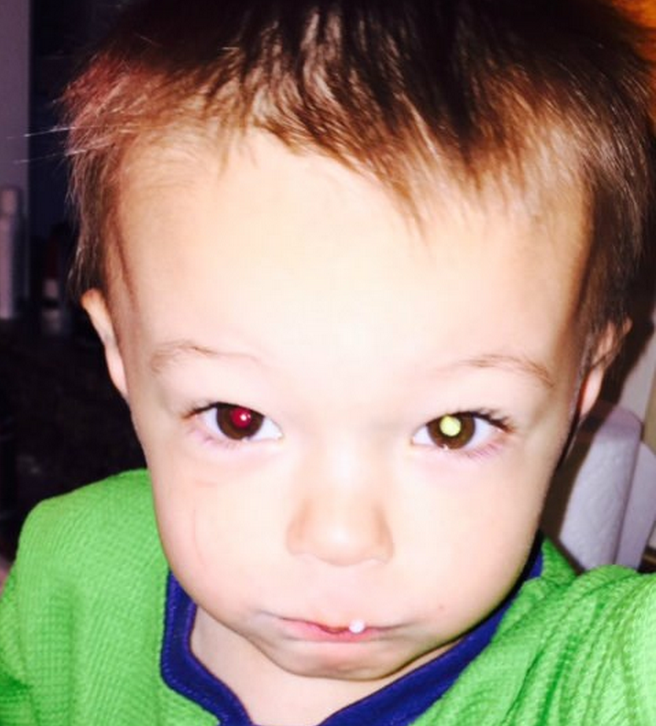 The white glare over his pupil confirmed her fear and convinced her to take Avery to a doctor. Avery was diagnosed with retinoblastoma, a form of eye cancer, and 75 percent of his eye was covered in tumors.
"I didn't want to take the picture because I had this dreaded feeling in the pit of my stomach," Julie Fitzgerald told the outlet. "I took the picture and boom. His whole pupil was just white, and that's when I knew."
The eye had to be removed, but doctors said if it hadn't been detected when it was, it could've spread to his brain or his blood.
Watch the video below for more on Avery Fitzgerald's story: 
Want to end the stigma around disability? Like us on Facebook.
And sign up for what we hope will be your favorite thing to read at night.
Originally published: May 11, 2015