Taylor Swift Donated $50,000 to Backup Dancer's Nephew Who Has Cancer
---
Taylor Swift is at it again.
After one of her backup dancers, Kim "Toshi" Davidson, shared a photo on Instagram of his 13-month-old nephew who has cancer, Swift swooped in and donated $50,000 to little Ayden's GoFundMe page.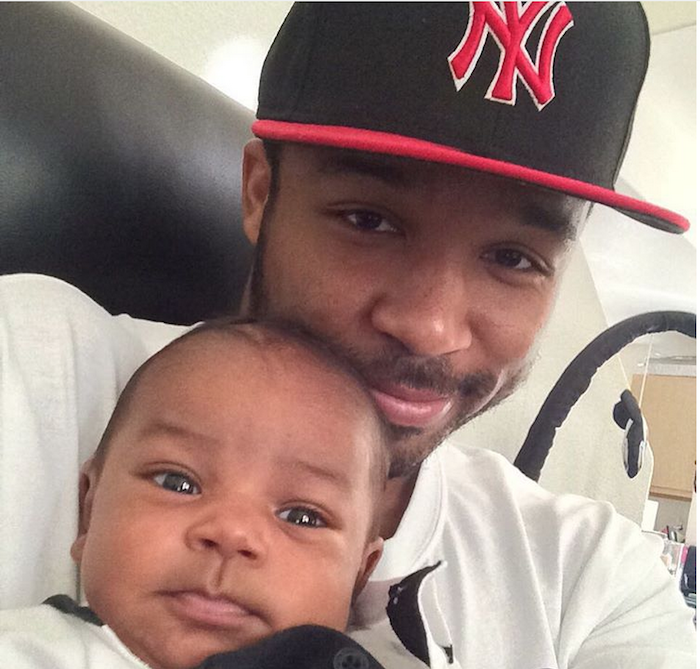 Beneath the generous donation, which she made on October 1, Swift wrote the following.
"Baby Ayden, I'm lucky enough to perform with your uncle Toshi on tour. All of us are praying for you and your mama and sending so much love your way. Love, Taylor."
Davidson posted a picture of Swift's donation to Instagram along with a message of thanks.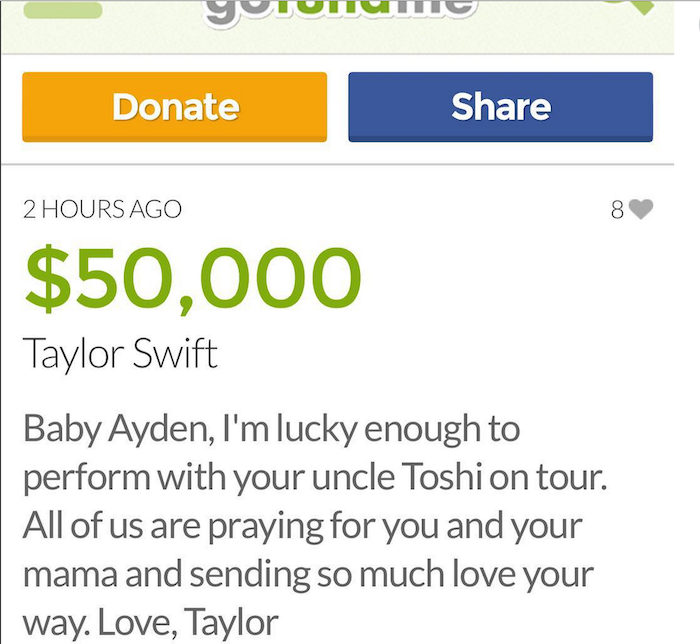 "So I get off the plane in Toronto and this is the first thing I see… Taylor Swift is an angel and my family and I can't thank her enough. She is such an incredible human being. This will help Lil Toshi in this time of need. Let's pray for him to beat this. This unexpected gift is truly a blessing."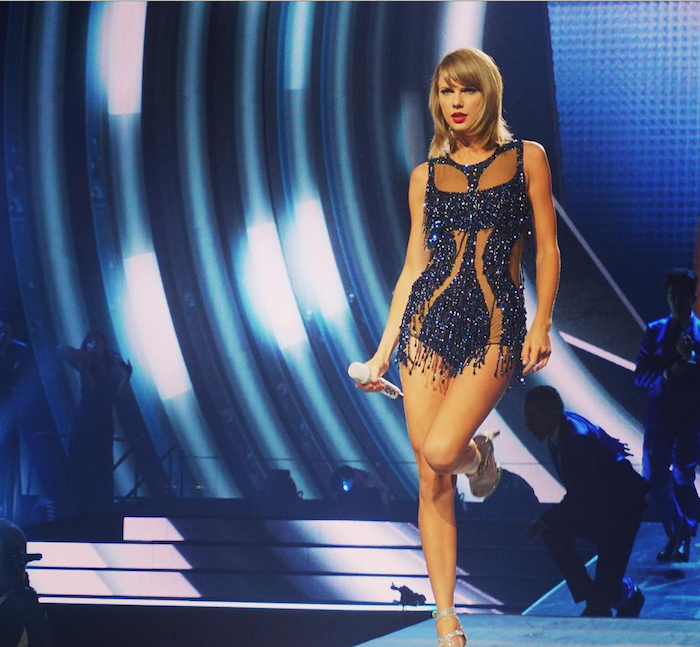 This isn't the first time the superstar has done something this generous. In July Swift donated $50,000 to a sick fan who missed her show. In fact, Swift has donated so much money on GoFundMe that the site had to increase its donation limit, according to GoFundMe CEO Rob Solomon. Swift has given more than any other donor in GoFundMe history.
Image via Creative Commons/GabboT
Originally published: October 2, 2015