5 Positive Ways Rheumatoid Arthritis Has Turned My Life Upside Down
---
I know you're looking at the title to this post and are probably thinking, "What could be good about having rheumatoid arthritis (RA)?" Or maybe you're thinking, "She's done so much whining about having RA and now she's saying it's good?"
Well, after a year of living with this diagnosis, I've learned a lot about the disease. I've also adapted to the disease and for the most part, am living the life I lived before the diagnosis. Maybe even a better life, if that is possible.
I'm not sugarcoating life with RA. Yes, the diagnosis turned my life upside down. I take toxic medications to keep the disease activity low. I have daily symptoms of achy and swollen joints. I've had a few health scares, most recently liver toxicity from one of the medications I was taking to control my disease. If I had to choose, I'd rather not have RA.
But in spite of having a life-changing medical condition, so much good has happened over the past year. Sometimes it takes a slap in the face in the form of a devastating health problem to make you see all the good things in life. While the bad days are few, I've learned to appreciate all the good in my life more than ever.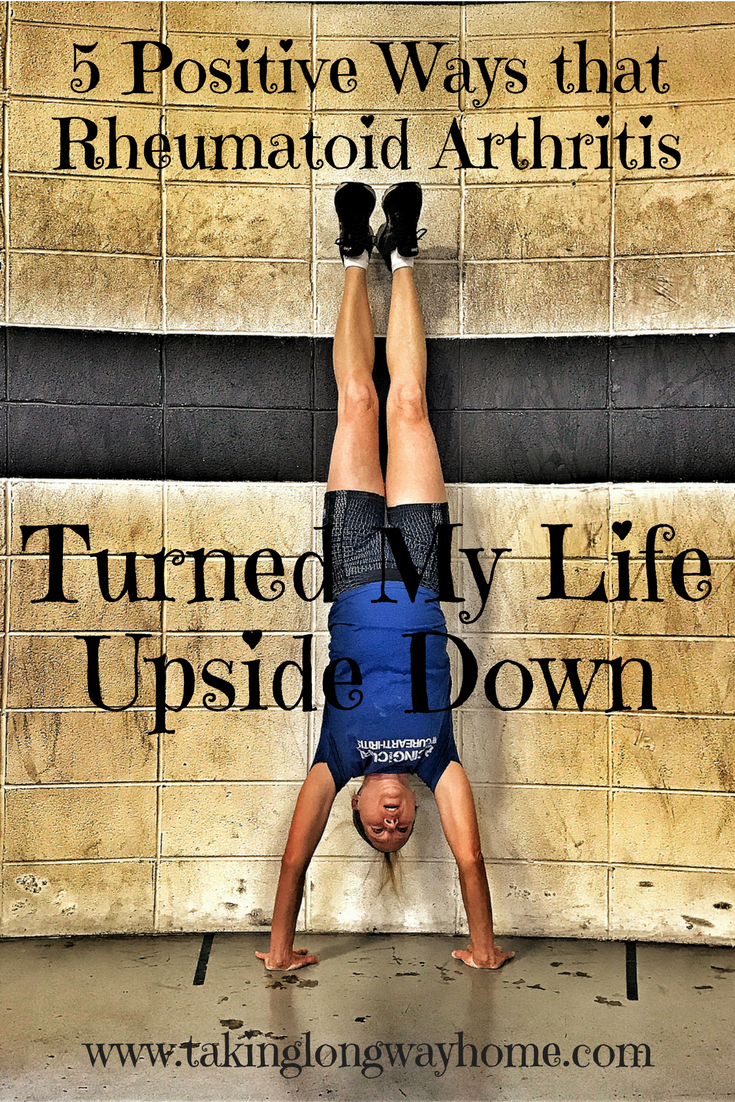 1. I'm eating so much healthier.
Once the dust settled and I realized that I needed to learn to live with RA, I started making changes in my diet. I was already making morning smoothies for my youngest son, something I started doing after he broke his leg the year before. He convinced me to start drinking morning smoothies with him and I haven't looked back. I've learned a lot about foods that help with inflammation as well as foods that make it worse. I do indulge in "unhealthy" foods at least once a week (we have pizza on Friday night) but for the most part, I'm eating really well.
The changes to my diet didn't happen overnight. I gradually incorporated more anti-inflammatory foods into my diet and it became easier with every change I made. My family had to be on board too, and they've adjusted to eating more fish and whole grains. The most difficult change I've had to make is giving up my nightly glass of wine. That is something my husband and I have enjoyed together since we've been married. I won't deny that I miss drinking wine. After my liver toxicity resolves, I'll go back to drinking wine, but not nightly.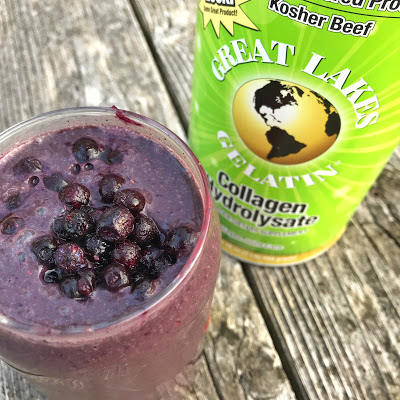 2. I am more determined than ever to stay active.
I wake up every morning with stiff, achy hands and feet. Sometimes stiff achy elbows, hips, and knees. That first couple of steps after getting out of bed can be difficult. For the first time in my life, I totally understand people who don't want to get up off the couch. But as I move about in the morning and prepare my morning coffee, I loosen up and start to feel less pain. I take my time getting ready in the morning and not only does that help me physically, it also mentally prepares me for my day.
I've always been an active person and my fears that I wouldn't be able to keep up with my level of activity have diminished. I had one of my highest mileage years of running in 2017, with 1,076 miles, and 2018 is on pace to continue that way. Although my paces have slowed and I have been using run/walk intervals to keep me moving, that's not necessarily a bad thing because running slower has helped prevent injuries. The cross-training and yoga help too.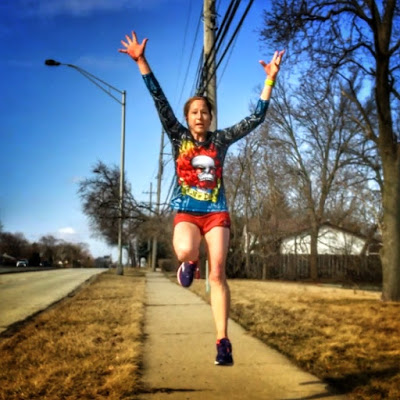 3. I am rarely cold.
Let me back up a bit. I do feel chilled sometimes, but I don't seem to be as bothered by the cold as I was in the past. We've had one of the coldest winters I can remember, yet I didn't need to use hand warmers on my runs – just wearing gloves was enough. Prior to having RA, my hands were always cold and I had to double up on the gloves. Now with my ever-present inflammation, my hands are warm and toasty. I guess it's a double-edged sword – those red, warm hands mean that my RA is active. But on the other hand, it sure beats having numb fingers!
4. I don't sweat the little things.
Maybe it's because I am a nurse practitioner or maybe it's because I'm a runner, but since my diagnosis with RA, I don't stress as much over the everyday annoyances we all have to deal with. OK, maybe those bad drivers get under my skin and patients who arrive late really stick in my craw. And then there are people who throw garbage out the window like the world is their personal trash can. Oh, don't even get me started on all the political commercials that are playing on TV right now.
Sorry, where were we?
OK, maybe I do still have a low tolerance for nonsense. Some things, I just can't change. But I am learning to let go of things I can't control. I sure can't control this disease. Letting go of control is a work in progress. When everything is spinning out of control, I like to remind myself that things could always be worse. That philosophy applies to everything in my life now.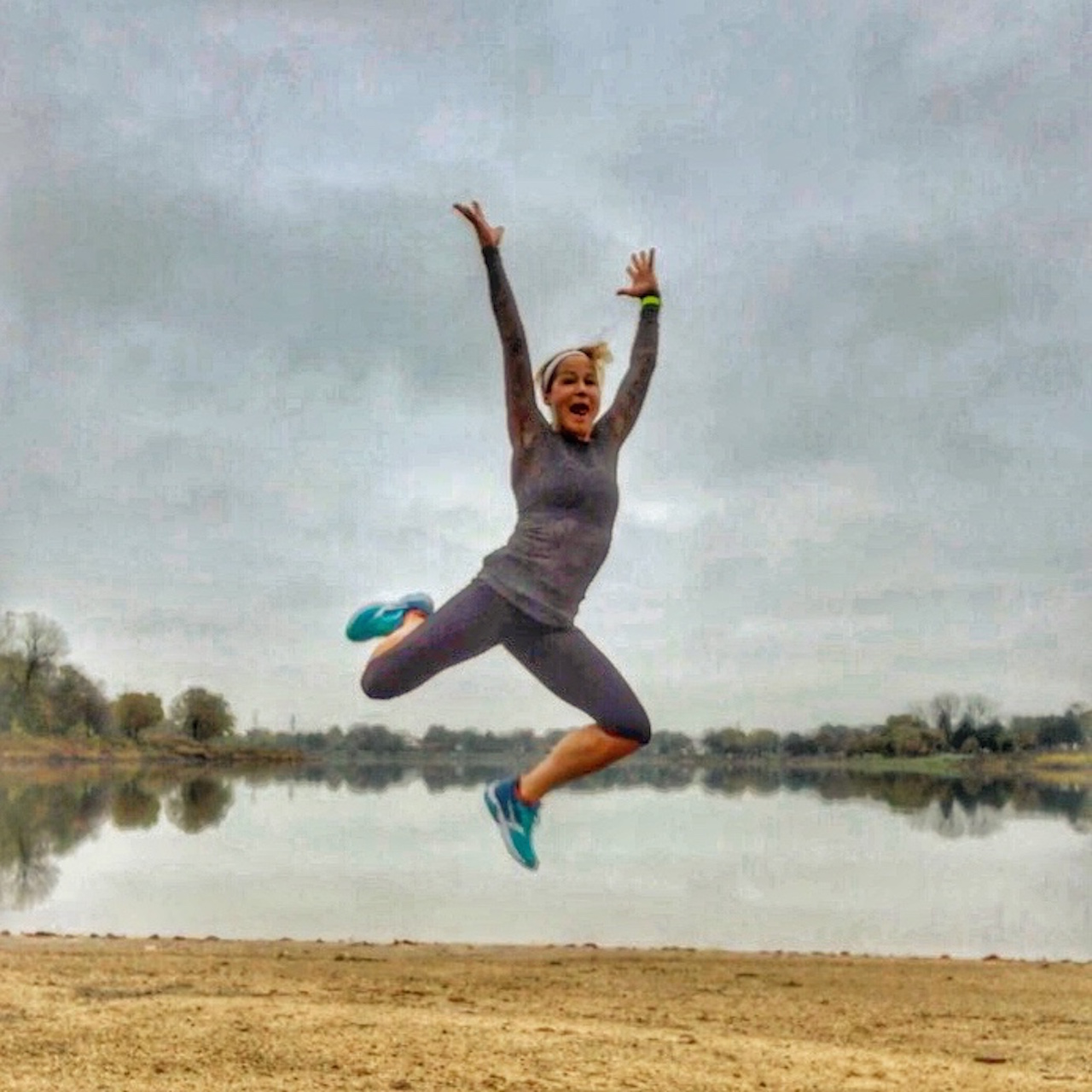 5. I am grateful for everything I can do.
In spite of continuing to have moderate disease activity, I continue to run all the miles, lift all the weights, and do all the poses. Since my diagnosis, I've run four half marathons, a 10 mile race, a couple 10ks, and 5ks. I recently achieved my personal record for my back squats, and I'm working on my personal record for my deadlifts. I've kicked up into an unassisted handstand. I can slalom with my waterskiing friend. I work part-time as a pediatric nurse practitioner and I'm raising two young adults – one who is giving me more gray hair than my colorist can keep up with.
The sky is still the limit.
Originally published: March 15, 2018